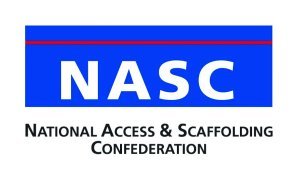 Responding to the recent government report by Professor Löfstedt on the review into existing Health and Safety legislation, the NASC (National Access & Scaffolding Confederation) react in particular to the recommendation to review the Work at Height Regulations by 2013.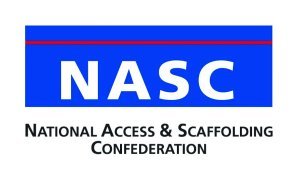 Since their introduction in 2005 these regulations have provided an increased awareness to both operatives and employers on the inherent risk when working at height, including what the requirements are to work safely and legally. However some aspects of the regulations can be improved.
One particular 'grey' area is the use of the terms 'competent' and 'competence' which occur frequently throughout the current legislation. These terms are both ambiguous and open to interpretation. This non-specific term has resulted in different interpretations and hence different standards of safety protocol – yet these terms are also at the 'heart' of the regulations.
The NASC recommend that these terms be replaced by the term 'qualified' (as already adopted in the gas fitting industry). The work at height industry, including scaffolding can demonstrate clearly and accurately that an individual is 'qualified' by virtue of the fact that he has completed suitable training, which includes theoretical, practical and on site experience – the aptitude of the Scaffolder to continue to carry out his/her skilled works is also challenged every five years to ensure continued compliance. Scaffolding contracting companies are also able to be audited to ensure continued
compliance/qualification via existing regulated protocol such as the NASC's membership criteria which is already acknowledged by many clients and main contractors as the only method of determining scaffolding prowess that meets all current Scaffolding and Health & Safety legislation.
By replacing the terms 'competent' and 'competence' with the clear and indisputable term 'qualified' the new edition of the regulations in 2013 will help achieve the objectives of the report's recommendation – ensuring that those actions carried out in accordance with the Working at Height legislation are proportionate. Adoption of the term 'qualified' will also help overcome those continually legislation challenging sectors, such as SMEs and the self-employed.
The NASC has written to Whitehall to reaffirm this point which would appear a simple yet effective recommendation to help the government meet its objectives of the review.