A accident inquiry has found that a scaffolder died in a 25ft fall from a house scaffold should of been wearing a harness.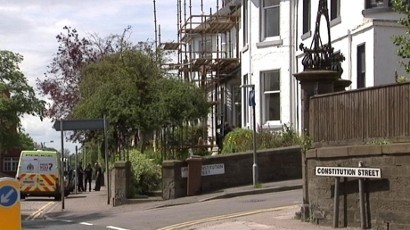 Dundee Sheriff Court has found that George Carr, 67, died of multiple injuries from his fall from height.
The accident happened on June 16, 2011, Mr Carr had been helping a friend carry out roof repairs to a property in Sommerville Place, Dundee.
The Inquiry
The Health and Safety Executive carried out a full investigation and  gave evidence at the Sheriff Court. The court heard how Mr Carr who had been a scaffolder for over 30 years had been helping out as a favour.
Mr Carr had lost his balance, fallen and been fatally injured as a result.
Sheriff Thomas Hughes said: "I find that the defect in the system of working, which contributed to the death, was the failure to use a harness and the failure to install a guard rail at the end of the scaffolding on which Mr. Carr had been working."
He also added: "This incident is a tragic demonstration of why health and safety regulations must be complied with. If Mr. Carr had been wearing a harness it is unlikely that he would have sustained his injuries and he would have been protected by the use of a guard rail. Unfortunately persons who do not abide by the Regulations, do so at their peril."
Written by Daniel Norton