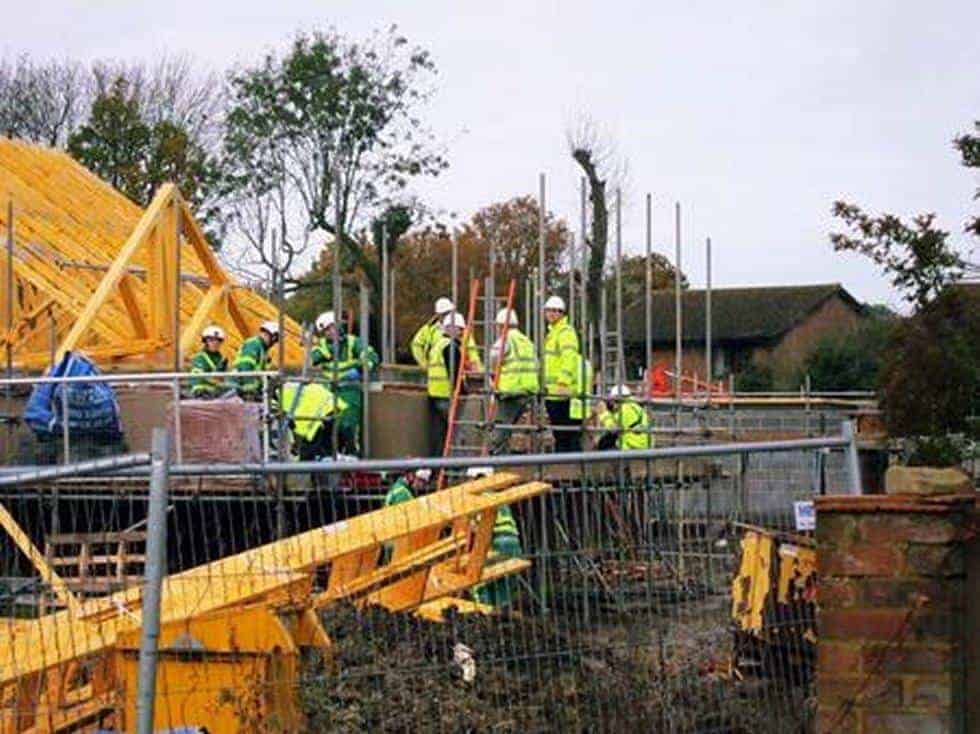 News sources have today reported of an indecent this morning on a building site in Blean near Canterbury UK, involving a carpenter falling through a scaffold board.
Kentonline.co.uk reported that the 24-year-old man suffered a suspected back injury after a wooden board he was standing on gave way.
Two ambulance crews and an ambulance responder were called to the site off Blean Common at about 11.30am following the accident.
He was working on a Pettman Homes development of four chalet bungalows being built by Abbott Construction.
Contract manager Mick Hughes said: "The scaffolding had a crash deck but when he stepped back, one of the boards snapped and his foot went through it. He didn't actually fall right through – it was more of a jarring action. But we will be investigating how it happened."
The carpenter was taken to the QEQM hospital at Margate.