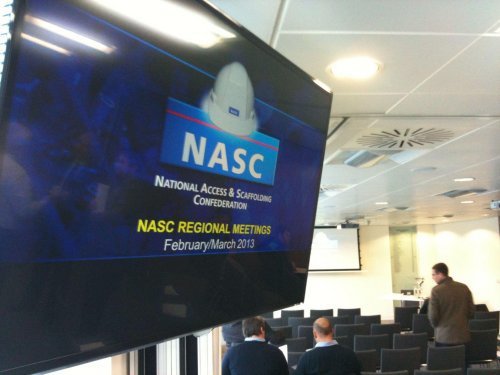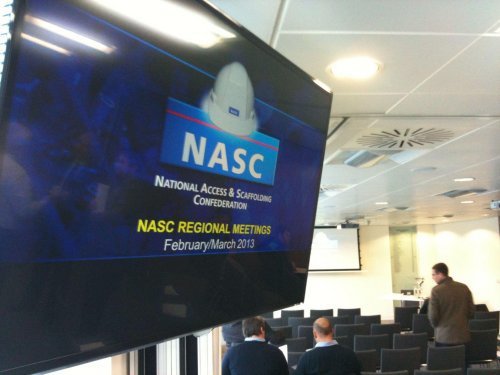 TG20:13 receives a positive response from a batch of regional NASC meetings..
The new TG20:13 guidance document was recently unveiled with a presentation at a batch of NASC (National Access & Scaffolding Confederation) regional meetings for its members. The new guidance and eGuide received an overwhelming positive response from key personnel from within the UK scaffolding industry.
The eGuide that complements the main TG20:13 document has been designed and developed by CADS who are the makers of the world leading scaffolding software SMART Scaffolder.
The guidance will see some major changes to previous versions of the document one such change being all standard scaffolds in TG20:13 will be fully proven by design and calculations.
This will undeniably remove some of the burden for design currently experienced which in-turn will give more power to the scaffolder rather then the scaffold designer which we see in the current TG20:08 guidance.
Knock on effect?
After TG20:13 is released later on this year, there will no-doubt be a decline in scaffolds needing a design, but could this have a knock on effect within the scaffolding design industry with its workload and business revenue ?
We asked one of the most prevalent scaffold design company's in the UK 48.3 Scaffold Design Ltd for a comment on the new TG20:13 document and eGuide and how it will effect the industry.
Managing Director, Ben Beaumont from 48.3 Scaffold Design Ltd said:
"The new revision of TG20 looks like a considerable improvement, the hard work CADS and the NASC working group have put in will be of benefit to everyone in the industry and will no doubt turn into a worldwide benchmark for scaffolding with tube & fittings.
48.3 Scaffold Design Ltd are in full support of this new document – a document of this scope is overdue and desperately needed within our industry. The new range of standard designs will ease the burden on scaffolding design engineers in the UK. Most busy design engineers are not spending their time designing loading bays, short bridging sections or towers. Yes, we all design them, but generally as part of bigger schemes and projects. When these items are the only aspect of scaffolding that should be designed on a smaller site they often go undesigned! TG20:13 will now provide a solution to this problem, the standard designs will mean the scaffolds that often 'slip through the net' can be erected by a competent scaffolder to the compliant TG20:13 design.
The new 'e-guide' looks like it will be a really useful tool for scaffolding contractors. It provides a quick scaffold selection process which results in a concise and effective document to demonstrate the suitability of the scaffold and list key erection criteria."
A wider impact ?
A common feeling amongst the industry is that TG20:13 will also be a really useful tool especially for main contractors. With the new ground breaking eGuide main contractors will be able to see a visual design on a computer screen of what they should be getting before the scaffolding work on site begins.
The release date for this eagerly awaited guidence was originally set for spring time. But as NASC and CADS want everything perfect before release this date has now changed to the summer.
What we do know is the eGuide comes with the main TG20:13 document as standard and is not sold separately. The price for the guidance is still to be confirmed but will be cheaper for NASC members.
Written By Daniel Norton.
Let us know your thoughts on the new guidance and how you think it will impact the industry in the comments below.