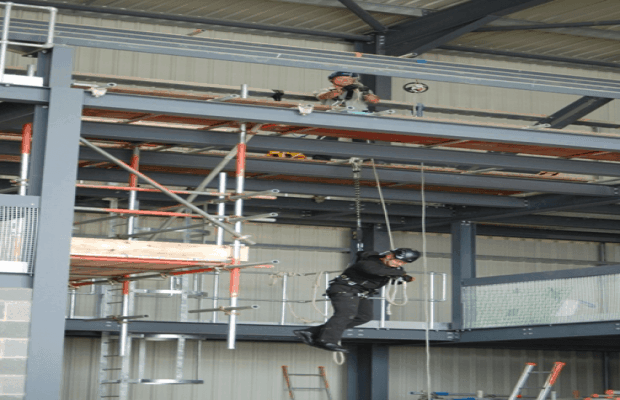 Safety & Access teams up with Honeywell to offer Scaffolder Rescue Training, after successful Humberside event.
Scaffolding training firm Safety & Access recently held a free event in partnership with the fall protection and rescue experts from Honeywell Safety Products to present a day focused on rescue planning and compliance to SG4:10 and the Work at Height Regulations 2005.
The event was very well attended with representatives present from HSE, Major Construction, Oil and Gas and Scaffolding Contractors.
Many companies believe that their generic rescue plan is sufficient without understanding the consequences of poor planning.  The event focused on the effectiveness of correct planning for emergencies at height, the reality of it going wrong, and how to prevent mistakes being made! The session included a theoretical overview of the requirements and a practical demonstration of a rescue process.
Following the success of the event and the great interest expressed by all that attended, Safety & Access have developed an operative and supervisors course that will shortly be available at their centres across the UK in Nottingham, Humberside and Northampton. There will also be the availability to deliver on site. (Subject to relevant facilities being available)
For more details on Scaffolder Rescue Training please see the Safety & Access website or contact [email protected]