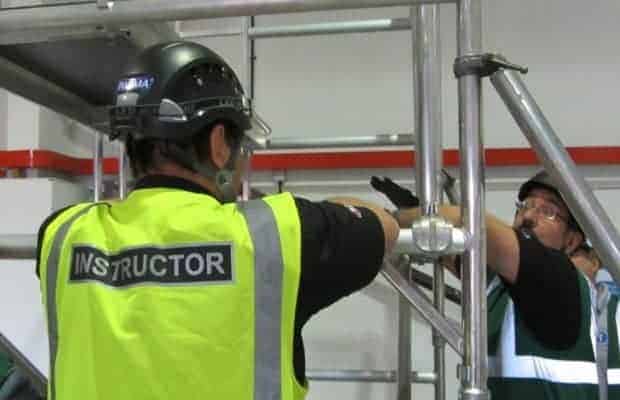 In 2013 PASMA training centres were responsible for training over 65,000 people to work at height safely. The number, a new record for the mobile access tower association, is an increase of almost 10% from 2012's figure.
This latest rise is in line with PASMA's progress over recent years. At the beginning of this year there were around 320,000 active PASMA cards in circulation, the result of a series of steep increases over the past five years.
PASMA training courses are now recognised as the industry standard. As a result, health and safety professionals increasingly specify the PASMA certificate of competence and photocard as the only acceptable proof of competence when using mobile access towers as required by the Work at Height Regulations (WAHR).
The rise came during a year of significant growth for the association. During 2013 PASMA agreed a partnership with Scotland's electrical trade association SELECT to make tower training more accessible to the electrical industry, expanded its presence overseas, launched PAS 250 – the first minimum standard specification for low level work platforms – and held the first national Tower Week.
Sponsoring PAS 250 involved working with the British Standards Institution and consulting with organisations including the Health & Safety Executive, Hire Association Europe and the UK Contractors Group. Its launch completed a three step plan involving the release of a guidance DVD and the low level PASMA training course.
PASMA's growth is expected to continue over 2014, fuelled at home by the likes of the alliance with SELECT as well as through industry events, building on the success of Tower Week. The first PASMA training centres outside of the UK have already been launched in Dubai and South Africa and work to expand the association's presence in these regions will continue in 2014.
PASMA's Director of Training, Stuart Hopkins, said:
"As the fifth consecutive increase in training numbers, it demonstrates the importance that both managers and users attach to the benefits of PASMA training. Adding new safety-related training options and continuing our work as the voice of the tower industry will continue to promote this safety message in 2014."