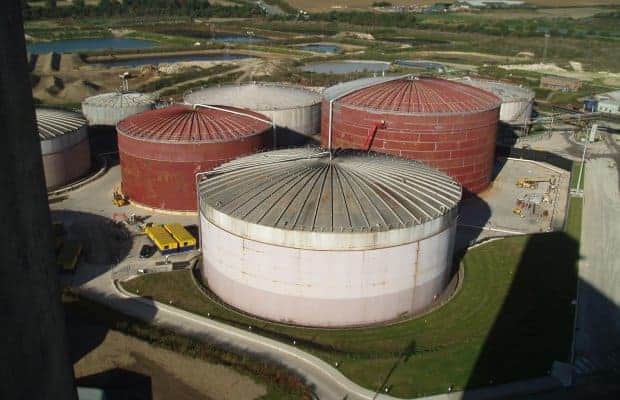 Cape plc, the international provider of critical support services to the energy and mineral resources sectors, announces today that it has acquired UK-based Motherwell Bridge, a leading provider of storage tanks, gas holders and heat exchangers to the energy and steel markets.
The total consideration for the acquisition amounts to £37.65 million on a cash free, debt free basis, comprising of an initial cash consideration of £34.0 million, debt of £0.9 million, deferred consideration of £1.25 million contingent on a key contract win and up to £1.5 million related to future performance. The acquisition will be funded from the Group's existing debt facilities and is expected to be earnings enhancing in the current financial year ending 31 December 2014.
Motherwell Bridge, headquartered in Lanarkshire, Scotland, is recognised internationally as a leader in the specialist storage tank market. The business has an excellent global brand reputation and has historically delivered a significant number of storage tanks around the world. In addition, Motherwell Bridge also provides and maintains gasholders for the global steel industry, and maintains and refurbishes heat exchangers primarily in the UK continental shelf. Motherwell Bridge has a strong management team, all of whom will remain with the business post acquisition.
Motherwell Bridge employs approximately 300 people, primarily located in the UK. For the year ending 31 December 2012, Motherwell Bridge generated EBITA of £4.8 million on a revenue of £34.6 million. Its gross assets as at 31 December 2012 were £42.4 million.
Commenting on the acquisition, Joe Oatley CEO of Cape said:
"The acquisition of Motherwell Bridge is in line with Cape's strategy to broaden our portfolio of critical industrial services. Motherwell Bridge has tremendous expertise, reputation and brand recognition in the oil and gas storage tank market, including a market leading position in the UK and we expect to accelerate Motherwell Bridge overseas growth through Cape's international footprint. By combining the strengths of Cape and Motherwell Bridge we are uniquely able to provide a complete tank maintenance solution to clients in the oil and gas market."