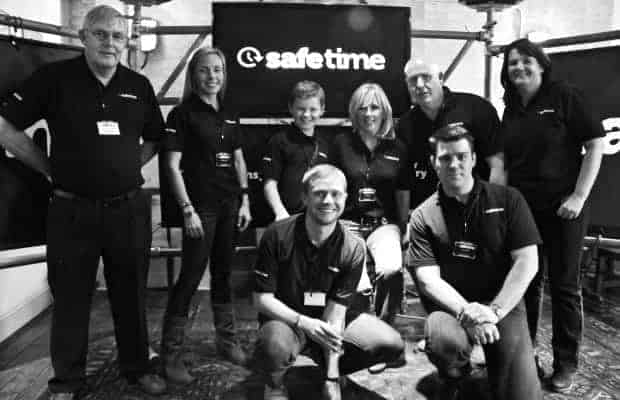 A innovative scaffolding inspection device has been awarded this years prestigious Beaumont Safety Trophy Award.
London based Safetime have been awarded the prestigious safety trophy for its revolutionary scaffolding inspection device system.
The Beaumont Safety Trophy is awarded annually to an  individual or company for the best device or method of working implemented for preventing accidents in the Construction Industry.
Safetime's Co-Founder, Carl Sharley told ScaffMag:
"We are very proud of our achievement in winning the prestigious Beaumont Safety Award.  We were up against some incredible competitors, and it really shows that the industry is keen to move forward and embrace technology by "bringing inspections into the 21st century".  We would also like to thank our supply chain partners who have helped us along the way, also our users who themselves have come up with some incredible ideas which we have managed to integrate within the system."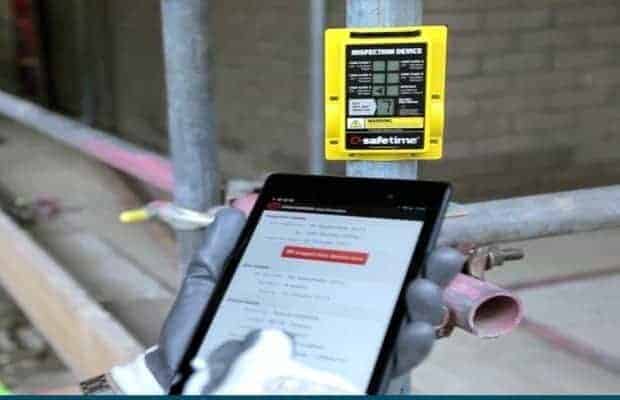 The Safetime device and Tablet App eliminates the procedure of repeatedly filling in the same old tagging system onsite and then inputting the same data on a scaffold register. With Safetime this is all done in real time using Near Field Communication (NFC) and cloud technology.
Find out more about Safetime from our previous article