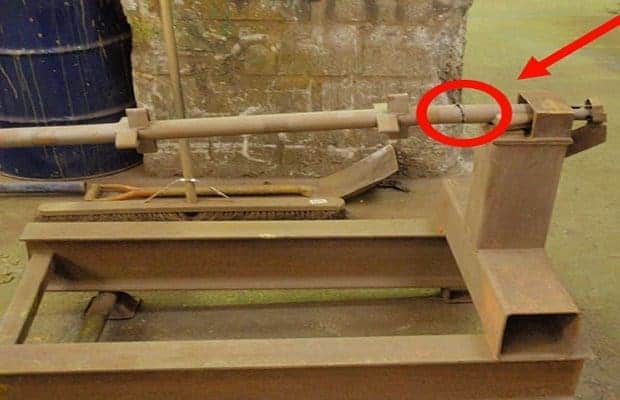 A scaffolding manufacturer has today issued a safety alert about dangerously corroded second-hand system scaffolding flooding the market.
As reported in the Construction Enquirer, Leading scaffolding manufacturer St Helens Plant has found an alarming rise in the amount of older substandard system scaffolding in circulation.
The company blames the situation on the fall in UK based suppliers during the economic downturn, which has forced many contractors to find alternative sources to meet the rising demand.
St Helens Plant said in a recent article, the gap is being filled by outsourced, imported used stock that when shot blasted often reveals potentially deadly corrosion.
The firm has seen a rise in failures of spigot type scaffolding.
The area where the spigot comes out the Standard 4mm tube is severely corroding.
The firm has alerted relevant Government bodies and contacted major scaffolding suppliers to allow them to alert customers about the potential risk to lives.
A St Helens Plant spokeswoman said to the Enquirer:
"At present those within the scaffolding and construction industry cannot source the equipment needed to supply the UK demand.

"Outsourcing is now the option for most. The equipment being outsourced is widely inadequate, sub-standard and unsafe."