A storm is brewing within the Scaffold and Access industry.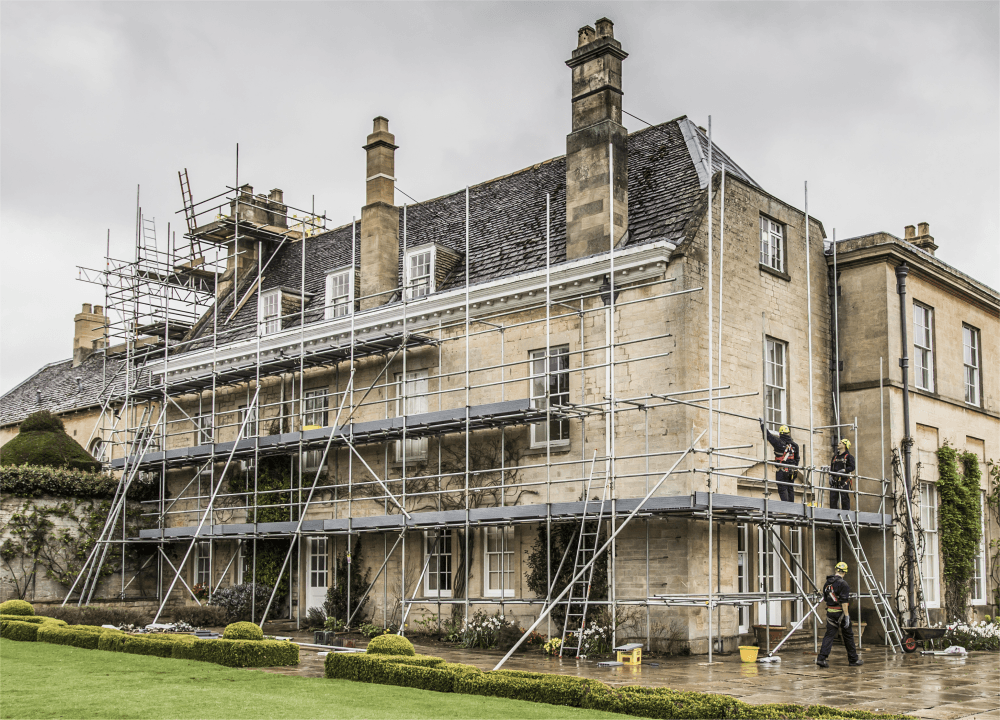 It has been said "F-Board is the most significant change in over 30 years". As with many products, the F-Board was conceived from a flippant remark which then became a passion followed by a crusade to develop this mould breaking product.
F-Board has been over 7 years in its development and following diligent research, development and a very stringent regime of tests. The board complies with BS EN 12810, BS EN 12811 and the standard set out for wood BS 2482:2009. This is the first all composite board to be put through these rigorous standards and fully comply.
F-Board is a direct replacement for the wooden scaffold board
F-Board has been awarded two very well recognised accolades; in 2012 it won the Plastics Industry "Industrial Product Design" of the year and in 2014 won the National Recycling Awards "Best Recycled Product" of the year.
F-Board is a direct replacement for the wooden scaffold board. The dimensions of the F-Board have been kept the same as the traditional board to enable scaffolding
contractors to continue using all their existing fittings and transport settings, thereby creating the absolute minimum of disruption during the transition. Although a direct replacement for wood, it is a completely different animal with thorough-bred manners and a smart appearance.
The team producing the F-Board is made up of industry experts who have amassed many decades of experience, from the reclamation of the raw product through to the science of extrusion. The product is cleverly made from a source of 100% recycled uPVC which is designed to give excellent impact and ultraviolet resistance. This material would otherwise be buried or exported halfway around the world to be re-manufactured into other products and then more than likely be shipped back to the western world. The F-Board is manufactured here in the UK near Birmingham. The recycled material is cleaned through F-Board's own processing unit to ensure a pure product to maintain the highest quality standards. It is then extruded through the best German machinery available today. All production is under continual quality assurance even down to the company having its own laboratory with an in-house polymer technician. Batch testing the F-Board is undertaken on a regular basis for point load strength and impact resistance to exacting industry standards.
Wood has many very positive attributes but none more so though than when it is standing as tree. As a scaffold board, wood splits, warps, rots and will change weight. Wood is regarded as being an unreliable medium when exposed to the elements on a scaffold, slowly degrading and becoming especially slippery in wet and icy conditions. It is a regular occurrence for a scaffold company to have to return to a site to replace boards that have failed safety inspections, taking up the valuable time of an installation team that could have otherwise been working a job that would create revenue not incurring a cost.
The F-board is a very stable platform which maintains its shape and position with precision, offering a very good anti-slip surface which gives great confidence and is made from a material which gives it great flame retardant credentials. The Patented retaining system locks the platform into a strong secure working area that will happily withstand the most rigorous actions during its use.
It has also been noted that with the uniform weight of the board a company can load a vehicle with confidence that they will not be overweight. The saving on transport costs, which over a year total up to considerable amounts. It also makes the loading calculations for a scaffolding project easier to calculate.
F-Board's low carbon footprint can make the difference between winning or losing a tender
Another great positive is that F-Board is made from recycled material and then the company completes the package by offering to buy the boards back at the end of life and recycle them back into new boards giving a closed loop recycled product.
The carbon footprint of the F-Board is approximately one-sixth that of a wooden board. In today's competitive market, contractors are being asked to look very closely at the
carbon impact that their input will have on a project. F-Board's low carbon footprint can make the difference between winning or losing a tender. By using F-Board, a contractor does not have to prove that their boards come from a sustainable forestry source with a F.S.C. (Forest Stewardship Council) or P.E.F.C. (Programme for the Endorsement of Forest Certification) certificate. F-Board is different to handle and use. Two boards can be carried at a time due the light weight of only 13kgs. Due to the impact resistance flex that the board has, feedback from teams working on the board say "it is a bit like walking on air". The flex is part of the F-Board's immense strength.
F-Board are also in the final stages of development to produce anti-static and fully rated fire retardant boards. Sealed end caps are expected to be available to order in the next few weeks.
The F-Board has been put into many environments from Power Generation through to General Construction. It is a truly dextrous piece of kit that has multiple times the life expectancy of wood plus all the added health & safety and environmental benefits. Above all, as is regularly stated; "Safety is NO ACCIDENT" and F Board has set the standard for all who are working on access platforms would want to be working with.
F-Board can be purchased outright or can make use of the very tax efficient option of Asset lease finance.
To contact the F-Board team: Email – [email protected], Telephone 01215052360
---
FIRST ORDER INCENTIVE
Throughout February we are offering all new customers the opportunity to get on

Take advantage of substantial reductions on your first order, call now to find out what we can do to help you (Offer applies to 3.9m boards only and is subject to availability)
CONTACT THE SALES TEAM FOR DETAILS on 01215052360 or 07770607447 Email: [email protected]
---