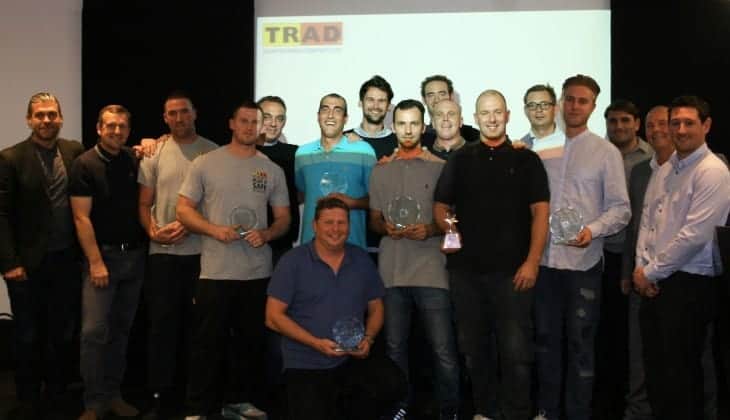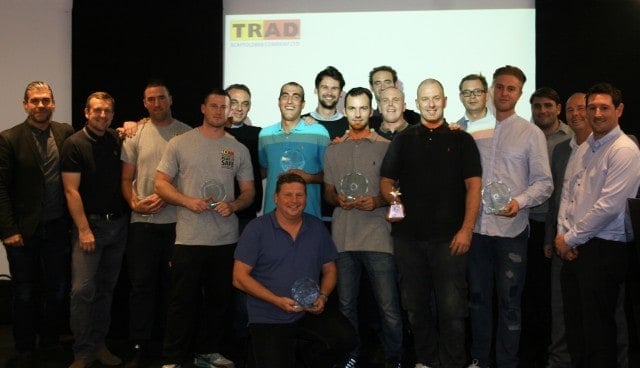 On the 18th October 2015 TRAD Scaffolding held their annual Scaffolder's Seminar in the excellent facilities America Square Conference Centre, conveniently located immediately behind Tower Hill tube station.
This has become a popular event in the TRAD calendar and affords our Operational Management Team a platform on which to speak on a wide range of issues and topics useful to the Operational Team and their Scaffold Operatives, afterwards the MD and his staff discussed improvements, potential issues and suggestions with the Scaffolders in informal groups.
The afternoon commenced with a presentation by Neil Garner – MD, who spoke on why they – our Scaffolders – are in reality our greatest asset, ranking alongside our many valued Clients. Neil also expressed that their continued dedication to erecting quality scaffolding across many diverse Industry Sectors was a major feature of why TRAD Scaffolding has continued to thrive for over 45 years.
Neil also stressed the Career opportunities and training available for Scaffold operatives within the company, as well as recent incidents and trends within the Scaffolding industry and how everyone must consider and then implement TRAD's Behavioural Management of Safety Programme Play it Safe and its 5 Key Safe Behaviours to improve safety for our People, our Client's Operatives and the General Public.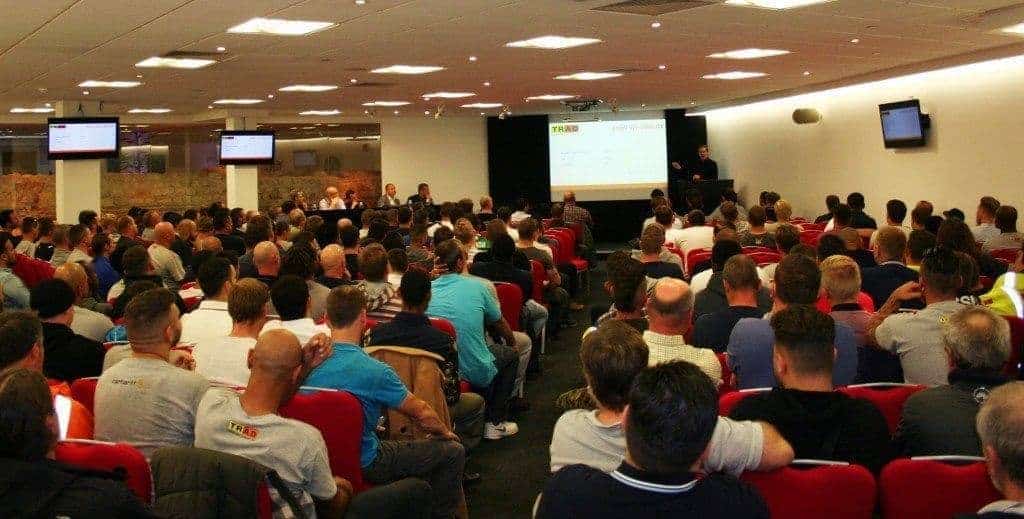 The presentation ended with an overview of TRAD's key achievements throughout the past year, our success in securing many large Contracts in 2016 thus ensuring continual work for our workforce and Staff, avoiding any seasonal downturn and the Board of Directors commitment to recognising and rewarding safety and quality in the workplace.
Recognising Achievement
An important part of the seminar was to recognise our people's achievements, with a special award for exemplary efforts in Health & Safety going to various Scaffolders across the three Operational Divisions headed by Divisional Directors, Chris Smith, Peter McShane and Tony Mileham.
Chris, Peter, and Tony presented the prizes and awards, including those for "Divisional Scaffolder of the Year" and "Best Improved Scaffolder of the year", for those who best exemplified and implemented our 5 Key Safe Behaviours (Excellent Segregation, Safe System of Work, PPE, Housekeeping and Quality).
Winners were as follows:
Chris Smith's Division:
Dean Lomiglio – Divisional Scaffolder of the Year
Luke Faik – Best Improved Scaffolder of the Year
Peter McShane's Division
Karl Clinton – Divisional Scaffolder of the Year
Corey Belgrove – Best Improved Scaffolder of the Year
Tony Mileham's Division
David Yates – Divisional Scaffolder of the Year
Oliver Wheatley – Best Improved Scaffolder of the Year
The final award presented was for Safe Employee of the Year – the criteria of which was based on our Clients' recognition of our Scaffolders' exemplary behaviour and their excellent control of our five Key Safe Behaviours on site.
This year's winner was John Gardner – for leading the Scaffolding team on the highly prestigious "One Tower Bridge" Project for Berkeley Homes and John was also commended for being an exemplary colleague and running this high profile Project to a very high standard.
The afternoon finished with a Q&A session and opportunity for informal discussions with the Directors over refreshments in the function area. The Annual Seminar was once again considered a great success, by both the Staff and our Scaffolding workforce and the Company looks forward to a another mutually successful financial year and a continuation of this event in September 2016.
DES MOORE – TRAD GROUP MANAGING DIRECTOR commented:
Following our recent organisational re-structure and Neil's well-deserved appointment to the MD position of Trad Co. Neil, his Divisional Directors and Contracts Staff have continued to recognise that it is absolutely essential that we engage with our whole workforce on all matters, which in my view remains at the heart of TRAD Co's resilience and continued growth over the past 45 years.