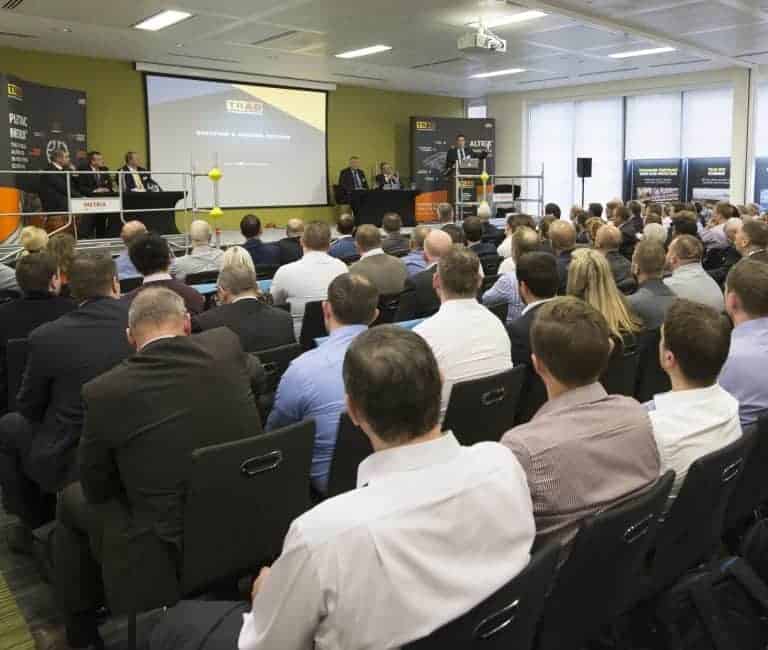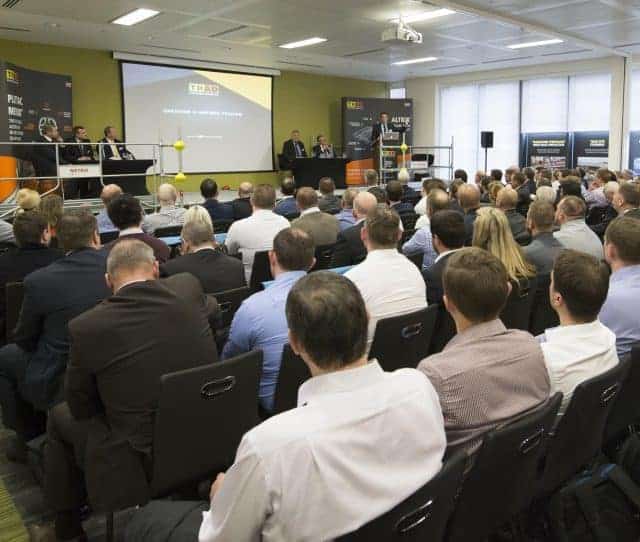 Following recent changes to scaffolding safety standards, TRAD Scaffolding invited its clients to attend a seminar on Thursday 14th April 2016 in St Paul's, London.
Pushing Boundaries – SG4:15 & Beyond outlined how TRAD Scaffolding intends to approach the new standards, which address the prevention of falls in scaffolding operations.
The seminar proudly featured a guest presentation from leading industry consultant Rick Statham, who is also Joint Managing Director at Safety & Access Ltd. Rick discussed the newly updated flagship guidance and how this will affect the industry in practical terms. Described by the UK scaffolding industry trade body as 'evolution not revolution', the new SG4:15 standards reflect the increase in TG20 compliant scaffolds and address changes to scaffolding best practice.
The event was hosted by TRAD Scaffolding Managing Director, Neil Garner, who explained the current structure of TRAD Scaffolding. He also showcased the organisation's leading products, the Plettac METRIX Scaffold System and the Altrix Temporary Roofing System.
There was also a presentation by Des Moore, TRAD Group Managing Director & NASC Vice President. Des spoke about the TRAD Group as well as the complementary products and services that TRAD Safety Systems has to offer. Also in attendance was Hayden Smith, Group Chairman and founder of TRAD.
Speaking after the event, Neil Garner said: 'I'm really pleased with the high turnout we've received. I've spoken to a lot of our clients today and they've all said that they found the presentation really useful and insightful. As a company, TRAD Scaffolding is always pushing the boundaries of innovation and that's why we named the seminar ''Pushing Boundaries – SG4:15 & Beyond''. We want to demonstrate to our clients that TRAD Scaffolding will not only meet these new standards but seek to exceed them wherever possible.'
Steve Clarke, Contracts Director at Coniston commented: 'TRAD Scaffolding are without doubt the most professional scaffolding company that I've dealt with. Today's event has been a real eye opener, in particular the breadth of design and R&D that TRAD are involved in – especially with Plettac METRIX System Scaffold.'