Keeping kit secure, figuratively speaking, has long been the bane of the scaffolding industry. For, not only will your kit be lost on site it can and is frequently stolen. In a bid to improve security Bridgwater, Somerset based Montana Scaffolding Ltd. (Montana) says it has developed Scaffmark.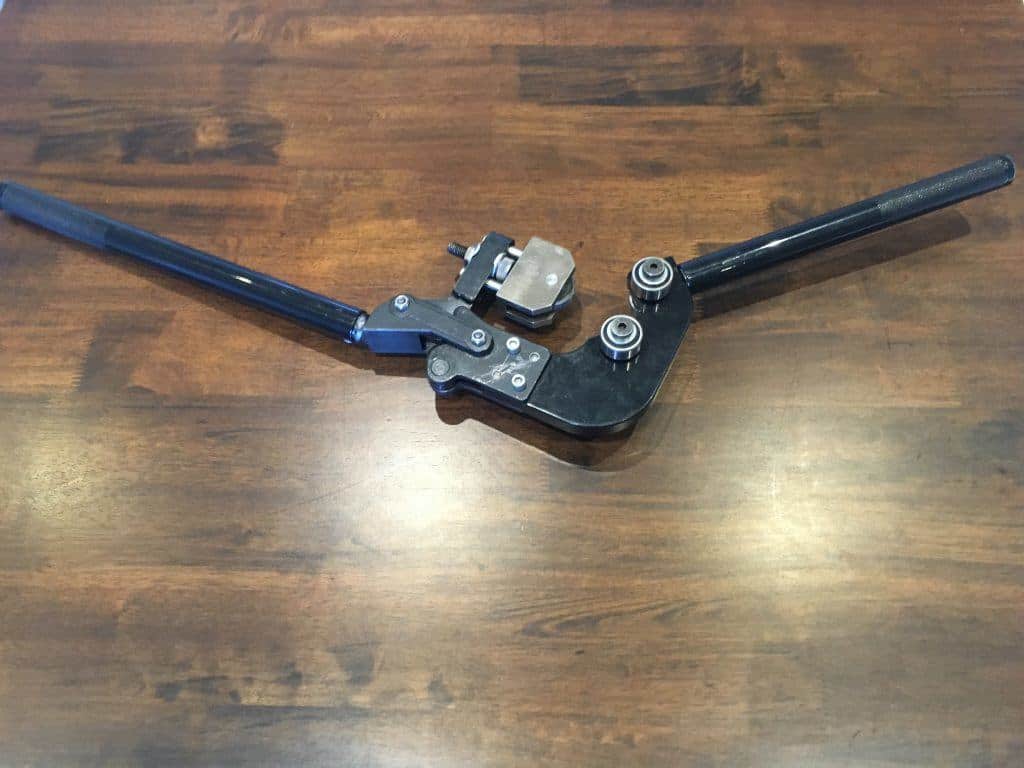 "Scaffmark is a handheld marking machine that engraves company identification into scaffolding materials we are currently using it to provide security to ready-lock transoms, aluminium beams, stair treads, loading bay gate arms, hop up brackets and rubbish chute fixing frames, this item could also be used for marking system scaffolds," said Montana's director, Alan Clark.
Clark explained that Montana spends upwards of £10,000 a year on buying paint alone to identify the company's scaffolding equipment, let alone the labour of applying it. "And we still have materials stolen as companies just paint over the top of our paint," said Clark. "With Scaffmark even if you apply paint over the top company details are still visible as names are imprinted into scaffold products so you can categorically identify your product immediately without sending off a paint sample to confirm if it is your equipment."
Scaffmark has 40 characters on its ramping wheel and although it is a new product costing £1,250 plus vat, Clark estimates that with normal use and regular greasing the engraver should last for up to 10 years. "The names could possibly be written over and if so it would identify that the product was possibly stolen but certainly not as easy as just painting over someone else's security paint colour," said Clark.
"I have spoken with technical at the NASC (National Access and Scaffolding Confederation) and they have said Scaffmark will be raised at their coming meetings," he said. Clark is awaiting feedback from the meeting but was encouraged at the initial response.