There is a new double on the block designed for tube on tube scaffolds and more. The new drop forged fitting from Klawz Ltd is named KLAWZ and it is fully tested to EN74-1:2005 Class B. Klawz Ltd's director, Mark Parkin says, "The Klawz doesn't actually stop at the basic 9.1kN safe working load Class B, with tested slip loadings exceeding 30kN on both steel and Aluminium tube."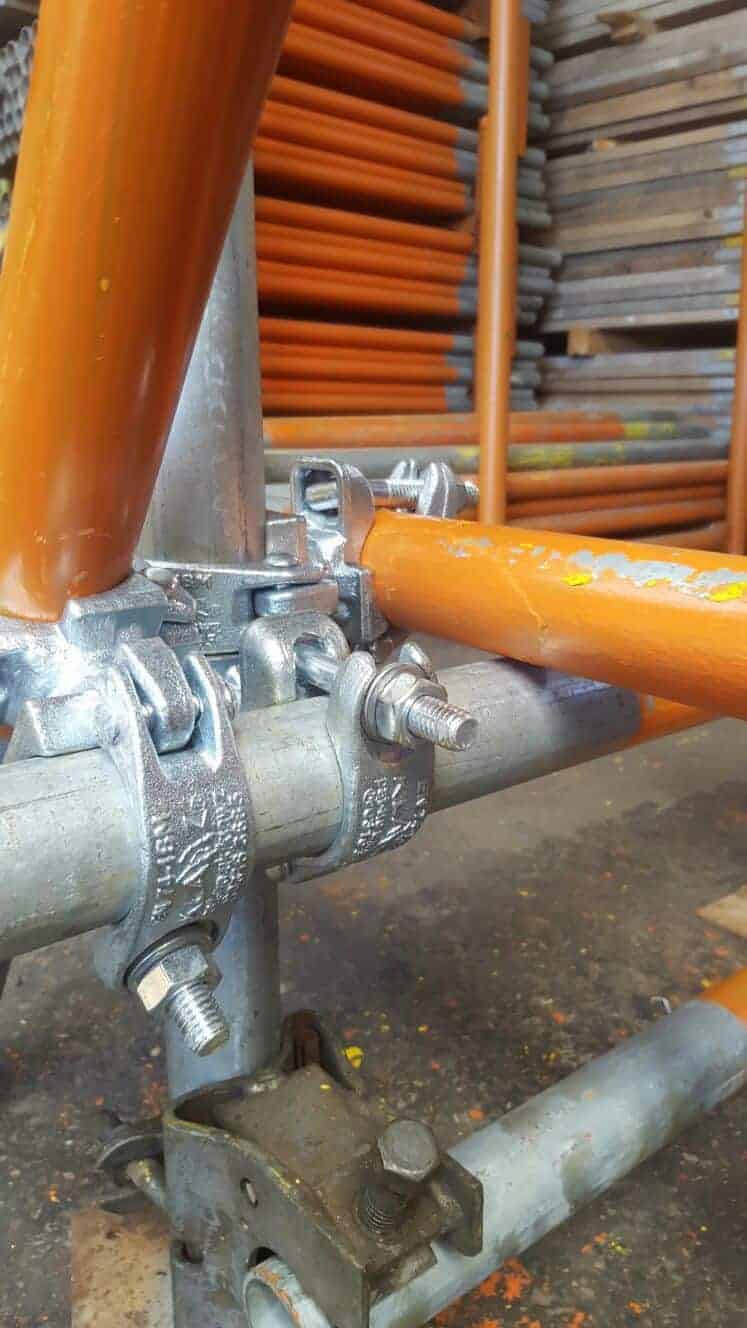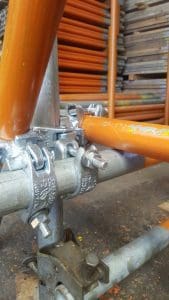 Mark explained the inspiration behind the KLAWZ double. "We decided to design the fitting as we use a lot of prefabricated transom units, the problem is that a traditional double doesn't keep all the standards inline as the ledger sits further away from it," he said.
Mark added that KLAWZ was in development, testing and manufacturing for around 18 months before the company was happy to launch the product. "It's been a long and expensive process with new machinery being bought and additional tooling costs an almost daily event, and all that that before the hours spent with patent solicitors."
Mark said, "Initial feedback has been very positive with indications that there are huge benefits with this product from design, logistics materials and labour saving. It is the only double that works with a prefabricated transom unit full stop, and offers the benefits of working tube on tube either with transom units or standard tube and fitting scaffolds."
The cost of a KLAWZ double is £4.95 and Mark said that because it is drop forged it is very robust. "The fitting has been designed, developed and tested in the UK and is manufactured by our partners in a dedicated section of their facility in China", he said.
Going forward there are no plans to change the fitting. "However," said Parkin, "we will be conducting additional testing and gathering further data and analysis to justify the capabilities of the fitting beyond the limitations imposed by the EN74 standard."
In terms of sales Mark said that right now companies are taking batches of KLAWZ to try them out. "We have also in the last week entered into an agreement with one of the UK's largest scaffolding hire and sale companies, who will be offering KLAWZ for sale through their depots as well as online," he said.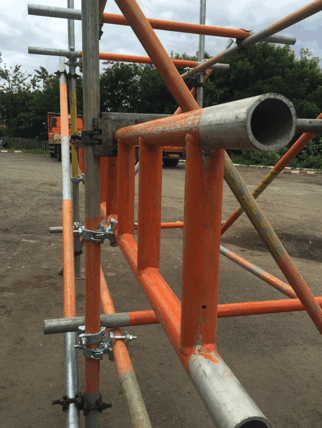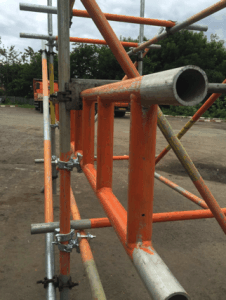 "We obviously believe in the potential of the fitting, and have a schedule of supplies," said Parkin. "Our distribution partner generally holds over £3 million of scaffolding products in their facility, so moving forward stock shouldn't be an issue." Mark thinks that desired stocking levels will vary depending on the company. "Small firms may only stock a few hundred to use alongside transoms. Those who invest in their business could choose to replace almost all of their doubles with KLAWZ. Price will be an issue for some, but a saving on a purchase is a once only deal, the savings in labour, materials, storage and transport etc. is a benefit you feel every time you put a job up," he said.
Technical information provided by Klawz Ltd.
KLAWZ perfectly complements the ReadyLok transom unit, allowing seamless transfer between sections of scaffolding constructed with transom units and traditional tube and fitting, by aligning the tube and fitting ledgers with Transom ledger spacing.
Patented KLAWZ ledger spacing arrangement, aligns tube and fitting with ReadyLok transom ledger offset.
Double and triple standards, necessitated by extra leg loading requirements, can be added at any point of a build with single or multiple KLAWZ fittings.
Adding a Deadman when using ReadyLok Transoms can be done with a single KLAWZ fitting directly from the ledger, removing the need to under sling with doubles and punch up, saving tube and fittings.
Aluminium beams suspended from ReadyLok transoms, can be secured directly to the standard with a single KLAWZ fitting, while guaranteeing a perfect parallel attachment effortlessly, and removing the time to plumb it up.
KLAWZ also offers the first EN74 tested answer to designing a "Double on Double" Scaffold.
Allows a tube and fitting scaffold to be designed with high load bearing for both ledgers and transoms.
Patented KLAWZ spacing design results in the ledger and transom sitting together, allowing the scaffold to be boarded out on a single level while maximising node point strength.
Patented Wide Angle adaptation allows the scaffold to be splayed by up to 60 degrees, while maintaining all of the benefits of the "Double on Double" design.
Removes the requirement to use "Aberdeen Transoms" as the strength is provided by the regular transom.
Patented KLAWZ "Wing Design" automatically sets the transom spacing so it sits at the ideal height minimising the need for constant adjustment to level in.