Sir Robert McAlpine Special Projects Division has been awarded the scaffolding contract and pre-construction service agreement (PCSA) at London's iconic Big Ben. 
The scaffolding is for essential works to conserve the Elizabeth Tower, the Great Clock and the Great Bell, also known as Big Ben.
The three-year programme of restoration and modernisation work is due to begin in early 2017 on the Elizabeth Tower, the Great Clock and the Great Bell.
The high-profile scaffolding erection for the 96m tall tower is expected to take six months alone to complete with at least one clock face left exposed during the upgrade.
The works have been designed to repair problems identified with the Elizabeth Tower and the Great Clock, which cannot be rectified whilst the clock is in action.
McAlpine will repair and redecorate the interior and renew the building services, conserving  significant elements of the Tower, as designed by architects Charles Barry and Augustus Welby Pugin
The approximate fee value for the scaffolding construction and PCSA is £3.5m.  The conservation of the Elizabeth Tower as a whole is expected to cost £29m.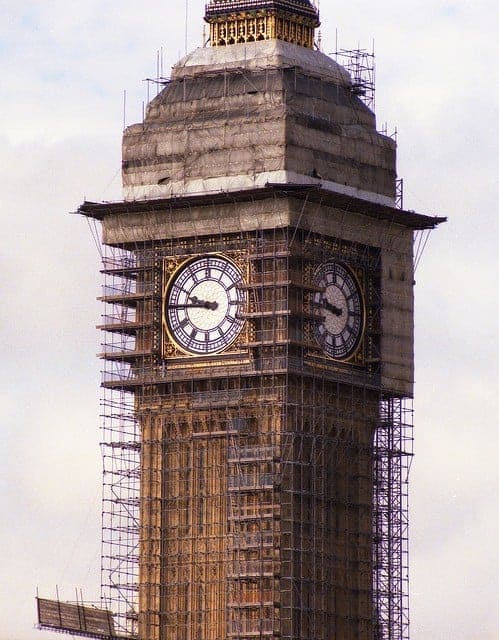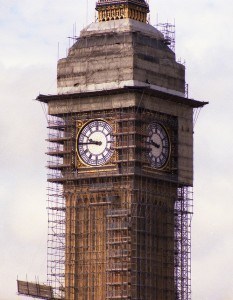 In addition to the scaffolding contract, Sir Robert McAlpine Special Projects Division has also been awarded the PCSA for the remainder of the conservation works. The PCSA will be used to allow further detailed planning for the conservation of the Elizabeth Tower, the Great Clock and additional modernisation, while the scaffolding goes up.
Designed by Edmund Beckett Denison, the Great Clock was first installed in the Clock
Tower in April 1859. Parts have become worn and require repair. There are concerns about the pendulum's accuracy, and the suspension spring, which holds the pendulum in place, needs to be replaced. The clock hands were last removed in 1984. Many of the 312 pieces of pot opal glass used to make up each clock face need to be renewed as a number have cracked over the years. In addition, the cast iron frameworks which hold the glass in place have corroded.
Access to the Tower is via 334 stone steps and evacuation in the event of an accident is carried out using a complex abseiling rig. To ease emergency procedures, a lift will be installed in one of the existing ventilation shafts.