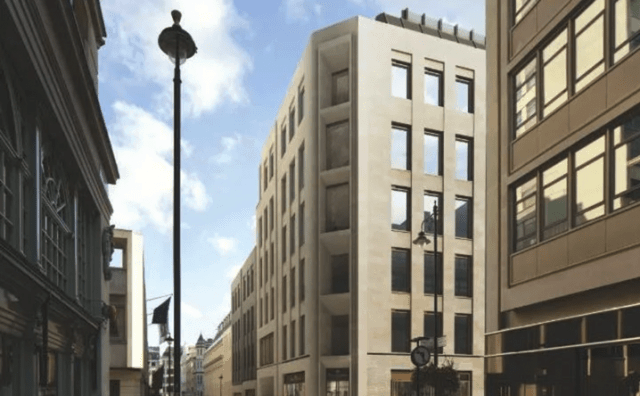 International scaffolding and access contractors Brogan Group have been awarded the scaffold package for Dukes Court in the West End of London.
The £32M project is for the demolition of two buildings that will be replaced by a new 7 storey commercial office in the heart of St James in London.
The plans propose the creation of 36,000 ft2 of new modern office accommodation, from the first to sixth floor, and flagship retail and restaurant space at ground and basement levels.
Brogan Group's reemit includes perimeter scaffold to all elevations, a main reception bird cage and pedestrian walkways. Work is due to start summer of this year and will run for 2 years.