A new brickguard designed by scaffolders has hit the market and is about to create a storm within the scaffolding industry says it's makers.
The new brickguard called Sureguard is made from a highly durable polypropylene material that has an unrivaled windspeed resilience. Sureguard is simple and easy to stack and reuse and benefits from eco friendly replaceable hooks.
Its maker Alan Clark, Managing Director of Taunton based Montana Scaffolding Ltd explains how and why Suregaurd was created:
Like many busy scaffolding contractors we were looking to replace our current stock of plastic coated wire brickguards which were always difficult to handle and visually unappealing. We were looking for a robust brickguard to withstand the day to day rigours of our industry.
The brief was to easily stack for delivery and site storage, be flexible to reduce gaps along scaffolding edges, stand up to severe weather conditions/high winds and save costs.
Nothing we found on the market was assessed to be suitable in all areas, so the decision was made to design our own brickguard, suited to our needs. Perhaps our design would benefit the industry as a whole, as we knew other firms were experiencing similar frustrations which ultimately have an effect on company performance and bottom line.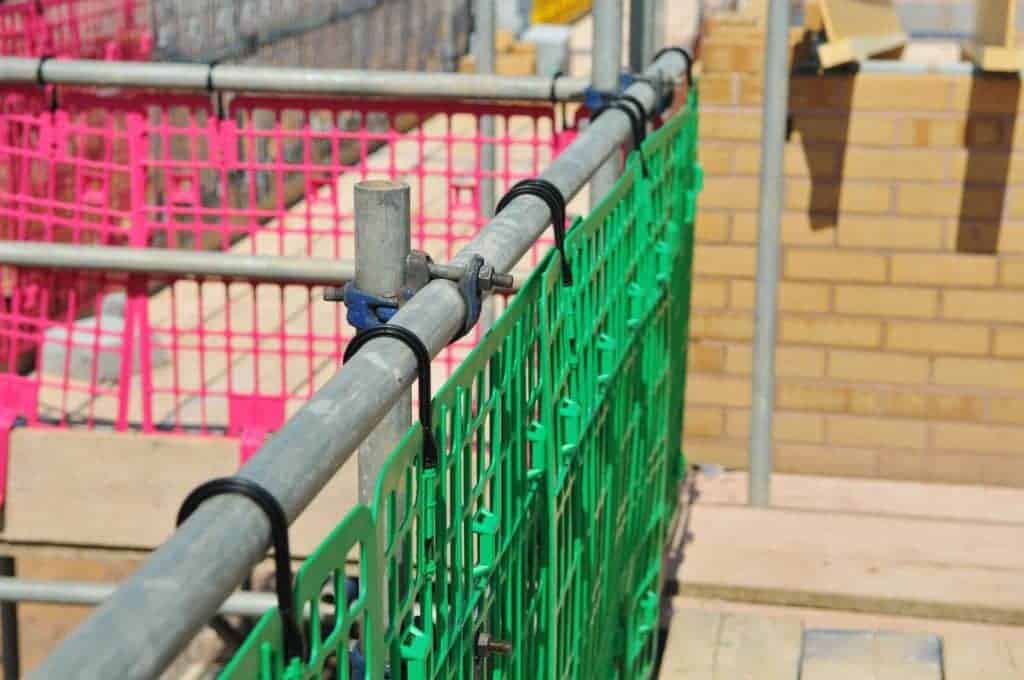 The result of the design process is the Sureguard, a resilient brickguard which exceeded our expectations, particularly when wind-tunnel tested.  Whilst achieving an upper wind-speed limit of 78mph the unique patent protected replaceable guardrail hooks stayed firmly attached to the scaffolding.  The guardrail hooks are made from strong nylon and are fully replaceable.  In the event of any damage occurring to the hooks there is no need to replace the whole Sureguard.
The patented dual toe board restraint clips were undamaged in the wind tunnel; no falling or flying objects. The mesh at the bottom of each panel and the two independent toe clips are designed to enable guards to simply interlock, eliminating all gaps between brickguards and the risks they cause.  Sureguards follow the shape of scaffolding, effortlessly bending around corners, fully secured to both sides of toe boards. Fiddly zip ties are not required, reducing associated labour and material costs.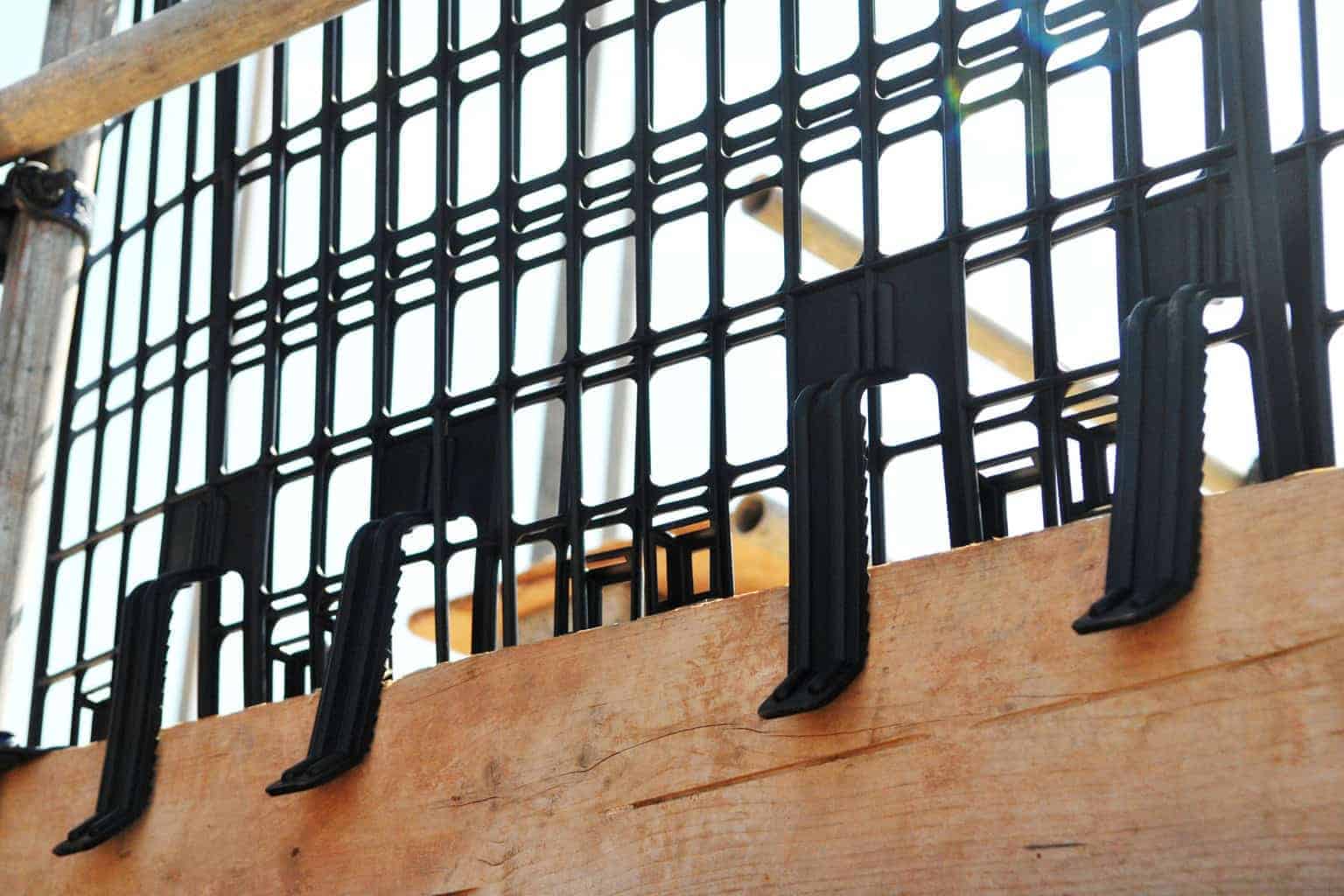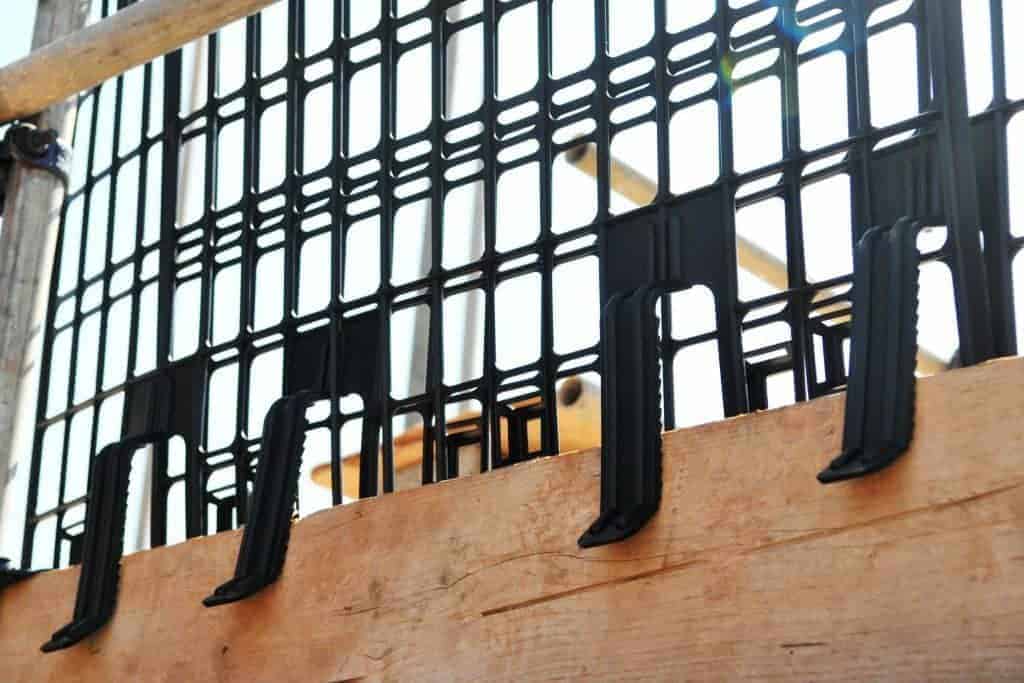 The brickguards are easy to handle and are stackable.  The unique moulded shape makes them compact to transport palletised on vehicles and around the yard or site by forklift truck, to reinforce your companies' commitment to improving site tidiness and safety.
Made from fully recyclable materials Sureguards are available in 7 standard colours – black, blue, red, green, pink, grey and yellow with the option to have your company logo moulded into the plastic for added security when manufactured. For quantities over 2400 units additional colours are available to match your branding.
The Sureguard brickguard is designed and manufactured in the UK to a high standard and is ideal for use in all weather conditions.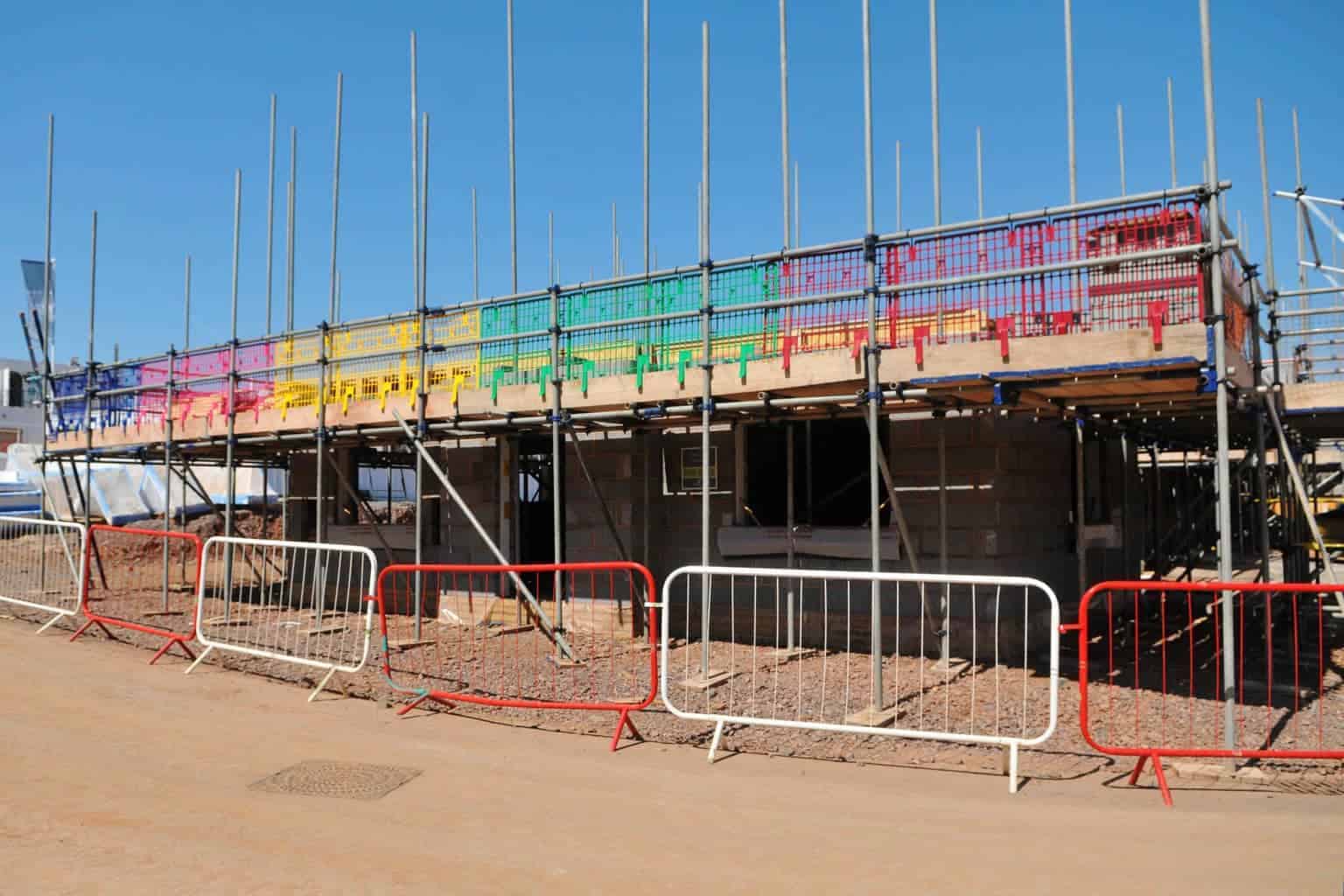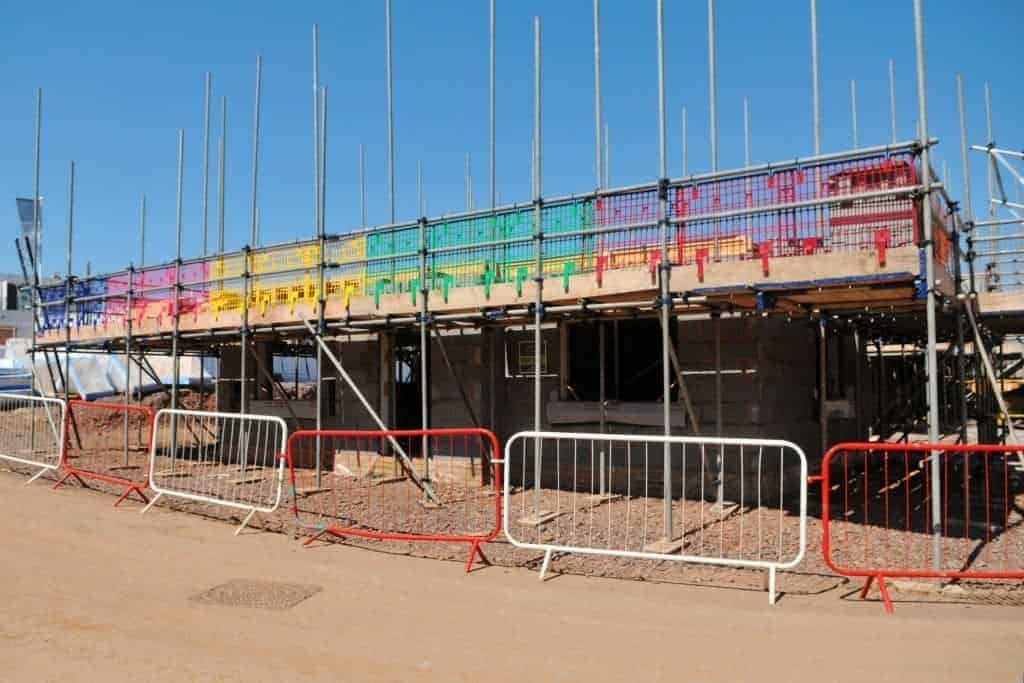 Sureguards exceed our original brief.  Bringing them to market now enables other scaffolding companies to benefit from reducing costs associated with waste, labour and brickguard replacement, improved site safety and so much more.
Read more about Sureguard in ScaffMag Quarterly our digital magazine coming soon.