Layher UK announces the launch of a new product at it's innovation open day.
Global system scaffolding giants Layher announced the UK launch of it's Allround FW System. The new product was demonstrated yesterday at a packed innovations open day in Letchworth, Hertfordshire.
Open day attendees consisted of industry leaders, customers, clients, Layher Germany shareholders including joint Directors, Georg Layher & Carolin Langer, who were all wooed by the colourful launch and practical demonstration of the Allround FW System.
Utilising just three additional components the Allround FW system has been designed to offer wide-span bridging arrangements that are entirely compatible with all components of the company's flagship Allround system.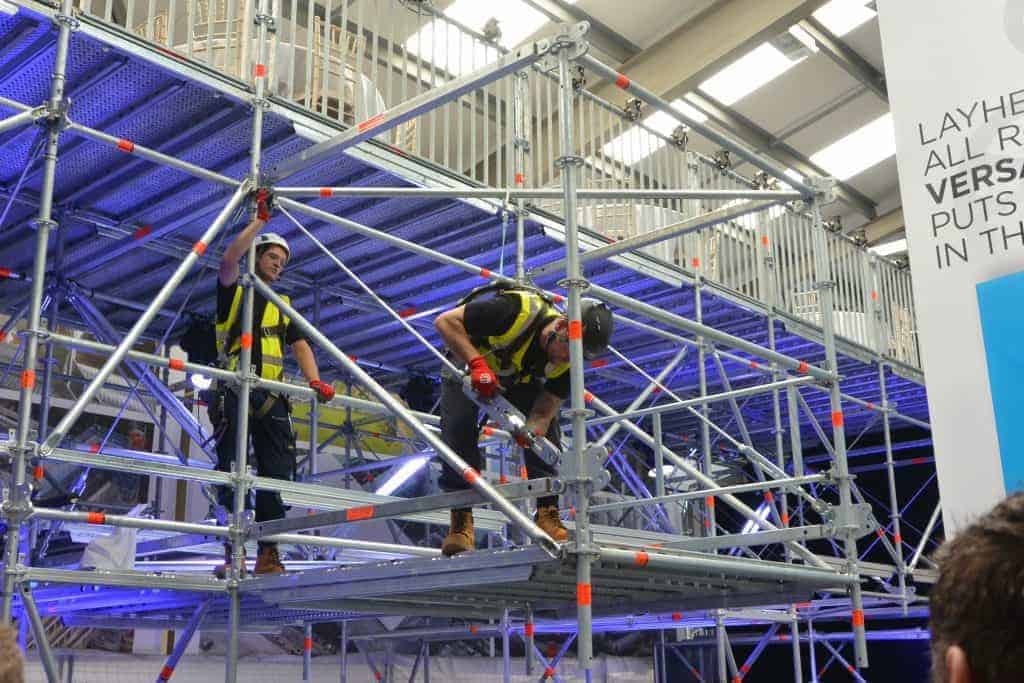 Layher say the Allround FW system is intended to close the current load-capacity gap between their various lattice beam configurations and the Heavy Duty Allround Bridging system.
Speaking to ScaffMag at the open day Layher UK Managing Director Sean Pike said:
"We were delighted and privileged to have welcomed such a large group of over 140 people to the innovations open day, and appreciated very much the close customer support  from our clients.  Our intention was to make the day informative, enjoyable and an experience to remember as well as a platform from which we could launch a major new innovation – Allround FW. 

At Layher, through customer feedback, we strive to always improve our materials, and make available new business opportunities in other industries for our clients.  With the new innovations we always base them around our core product, original Allround scaffolding.  We believe that the new Allround FW system compliments the existing range and offers our customers more possibilities…"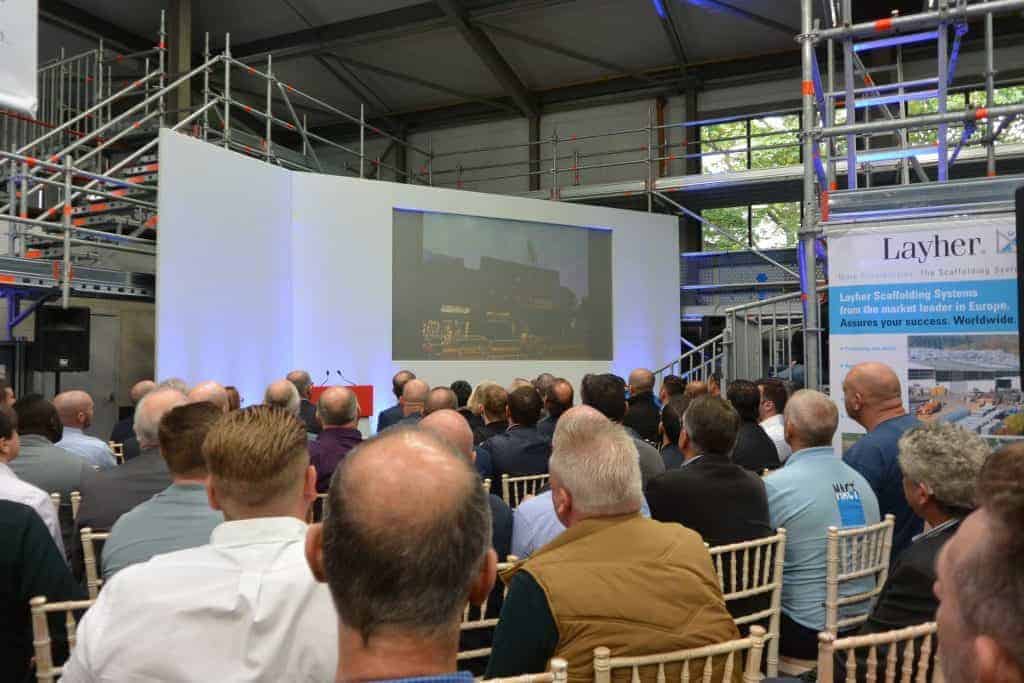 Additionally Layher also updated attendees on multiple product advancements and other new products that included the Allround Steel Toe-Board, U-Transom, Lattice Beam Suspension Shoe Kit and a U-Corner Deck for Circular Scaffolding.