TRAD Midlands, formerly known as MTD, has recently secured two timber frame new build projects.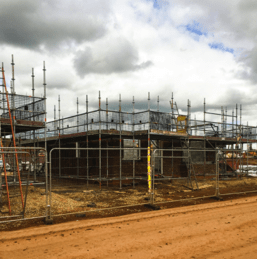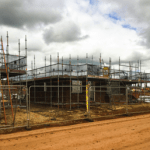 TRAD Midlands are working closely with Bovis Homes and Westleigh Homes on both projects which are located in Lichfield, Staffordshire. This expansion into New Build and Construction Sectors is perfectly complimented by the use of Plettac System Scaffold.   
TRAD Midlands is part of the TRAD Group, which also comprises of TRAD Southern, TRAD Northern, TRAD Hire & Sales and TRAD Safety Systems. The TRAD Group operates from 18 locations throughout the UK, has an annual turnover in excess of £110million, and employs over 1,000 people.
TRAD have a nationwide coverage of system scaffold and currently hold over 19,000 tonnes, in addition to 66,000 tonnes of traditional tube, fitting and boards – no other UK scaffolding group has such capacity and level of equipment.