Malvern Scaffolding has been awarded the prestigious scaffolding package on the Left Bank Tower 2 project in Birmingham.
Positioned on one of Birmingham city centre's busiest street the tower will become the city's tallest residential building. Once complete the Left Bank project will provide 206 one, two and three-bed apartments, internal and external residential amenity space and a commercial retail unit.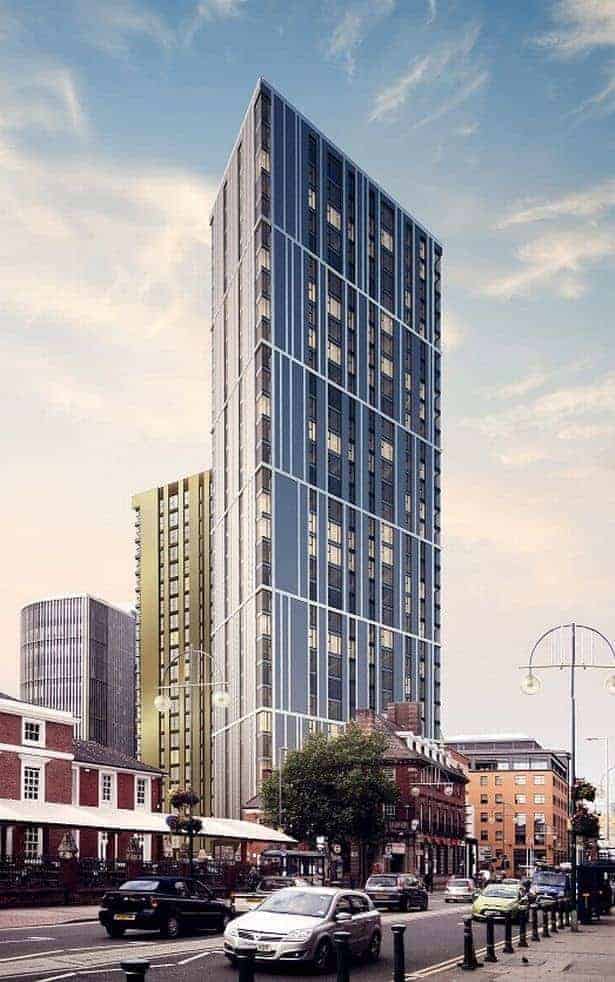 Worcestershire based Malvern Scaffolding will be providing a variety of access and scaffold solutions on all elevations and floors.
Speaking to ScaffMag Jon Stone, Commercial Director at Malvern Scaffolding said: "It's great to have secured another new project with Wates. We've had a very positive experience with the Project team on a £30million Retirement village that is now coming to a close, and the opportunity to continue the relationship is beneficial for all."
Malvern's first task on site is some fairly extensive design work to facilitate the installation of Mastclimbers says Stone. "Pedestrian access needs to be maintained around the site on the West elevation, so we are building a 30 m long gantry that will support the entire working load of the Mastclimbers for the full height (100m+) of the building."
The firm next month will erect scaffolding to the other elevations and works to the various floors will be implemented as the building rises.
Malvern Scaffolding anticipates being on site until Summer 2019.
"This is one of a number of high profile jobs secured so far in Q1 and helps us maintain our strategy of working on a diverse portfolio of works for leading Main Contractors and Blue Chip companies. We currently have works in hand with the likes of Amey, Balfour Beatty, Bouygues, Clugston, GSK, Heineken, Kier, Speller Metcalfe, Willmott Dixon" Stone added.