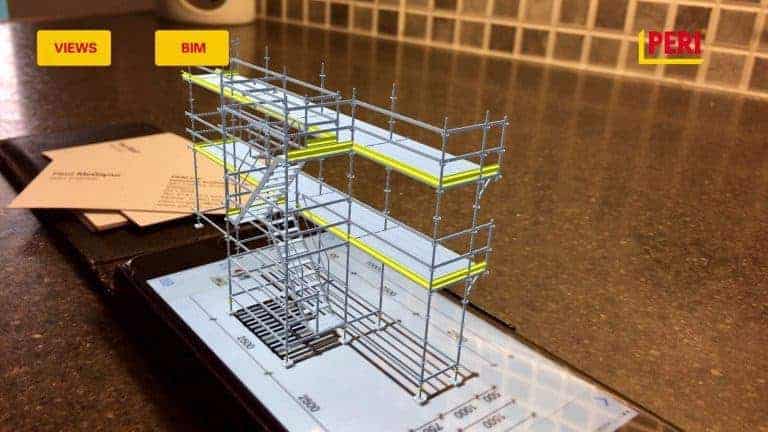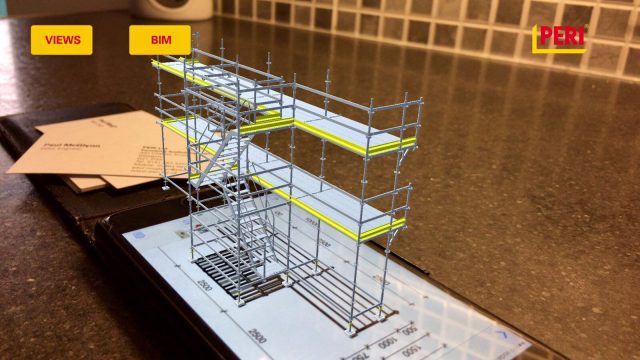 PERI teamed up with CIOB to host a digital engineering event, providing customers with an insight into their latest technological endeavours. The event took place at PERI's Glasgow office last month and was led by Sales Engineer, Paul McGlynn.
The event began with refreshments in PERI's exhibition hall, giving customers the opportunity to explore equipment from PERI's product range such as, TRIO, SKYDECK and PERI UP to name a few. There was also a chance to learn about the fabrication services on offer.
Commenting on the event, Senior Site Manager, Peter Brady BEng (hons) MCIOB from BAM Construction Ltd said:
"This event really opened my eyes to how PERI are market leaders with regards to all formwork solutions. Their advancements in augmented reality really shows how beneficial this will be to the construction market, especially with regards to health and safety. Great day out and thank you to Paul
McGlynn and the team at PERI Scotland for working with the CIOB to deliver an excellent event".
Advance BIM manager, Miguel Lopez and Engineering Director, James Connell, both from PERI, were on hand to demonstrate the digital capabilities that are currently offered alongside PERI's formwork and scaffolding packages. Customers were given the chance to immerse themselves in a hypothetical on-site
situation using PERI's mixed reality Microsoft HoloLens® technology.
The event attracted a lot of interest and was widely attended by 20 customers from all over Scotland, including main contractors and sub-contractors as well as university students.
Planning Manager, Paul Brown of Multiplex Construction Europe Ltd commented: "From a construction and quality control perspective, PERI's attention to detail at the design stage through to the extremely well-organised fabrication and storage facility further demonstrates that they are market leaders when it comes to formwork and scaffold design".
Digital engineering is rapidly becoming a requirement on all projects. The latest digital tools support the planning and build stages, ensuring formwork and scaffolding designs are optimised, safe and cost-efficient across the built environment.
Commenting on the event, Sales Engineer, Paul McGlynn said:
"The event was a real success as shown by the great number of attendees on a Wednesday night after a busy day's work. Our purpose-built product exhibition hall in our Glasgow depot was a superb platform to host such a night. It was also really inspiring to discuss the digital engineering potential and range of products that we can offer our industry partners through early project engagement and collaboration. I personally would like to thank everyone that attended and gave up a few hours of their own time".