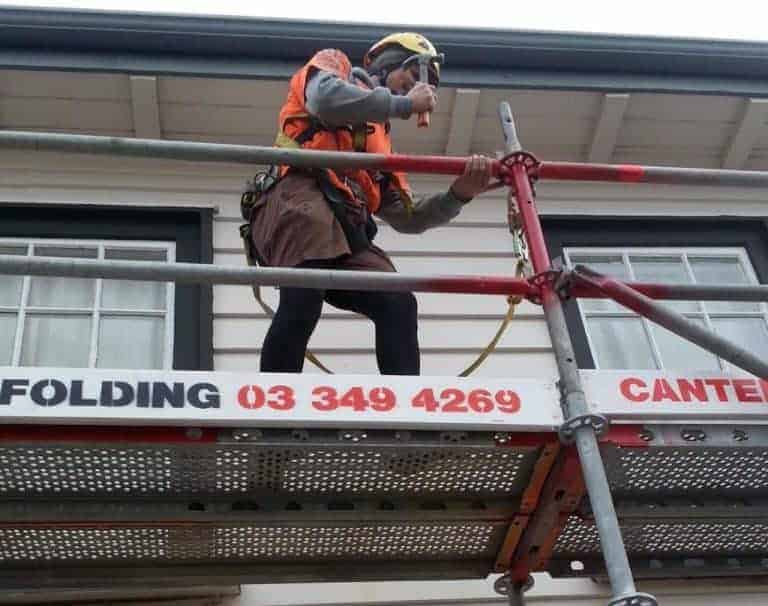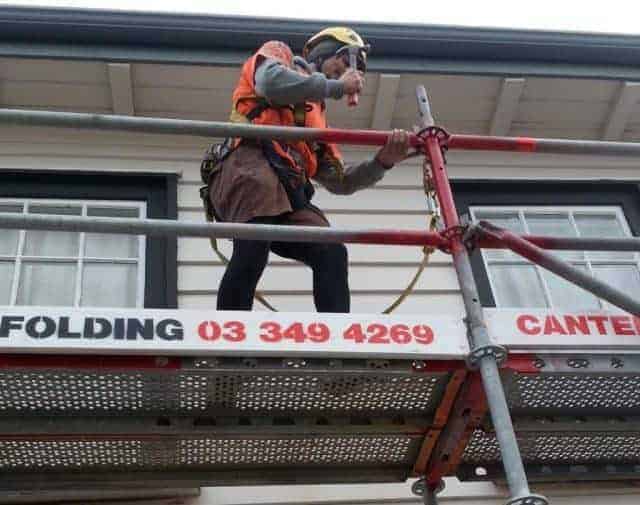 The number of foreigners traveling to New Zealand to work in scaffolding and construction has reached a new record.
According to figures obtained by Newshub show in the year to May 2018, 8089 work visas for construction jobs were approved. Of those, 2231 were carpenters, followed closely by scaffolders at 2195 and steel fixers at 1192.
Geeves Scaffolding Ltd Director Tim Geeves says right now, the demand is as high as it's ever been. "There's a lot of construction activity going on. Not only in residential, but in the commercial sector as well."
On their current site, there's an even split when it comes to worker nationality.
"There would be probably 50-50 at this stage, Kiwi workers to guys on overseas visas."
One country that dominates the numbers of approved construction job work visas is the Philippines with 4,608 followed by the UK with 798, 618 from China and 252 from Ireland.
But while foreigners are traveling to New Zealand in droves, the number of young Kiwis wanting to work in construction is also breaking records. New Zealand Certified Builders chief executive Grant Florence said it's interesting it's at an all-time high. The problem is the Kiwi trainees won't be on the tools for a few years yet.
Scaffolding, Rigging & Access NZ chief executive Graham Burke said "it does take five years to become a good scaffolder or any trade, and we've got an urgent need."
"A lot of them are now actually in positions where they're helping young Kiwis learn their job," Mr Burke said.
Foreign workers are rising up on commercial building sites across the country – and not going home any time soon.