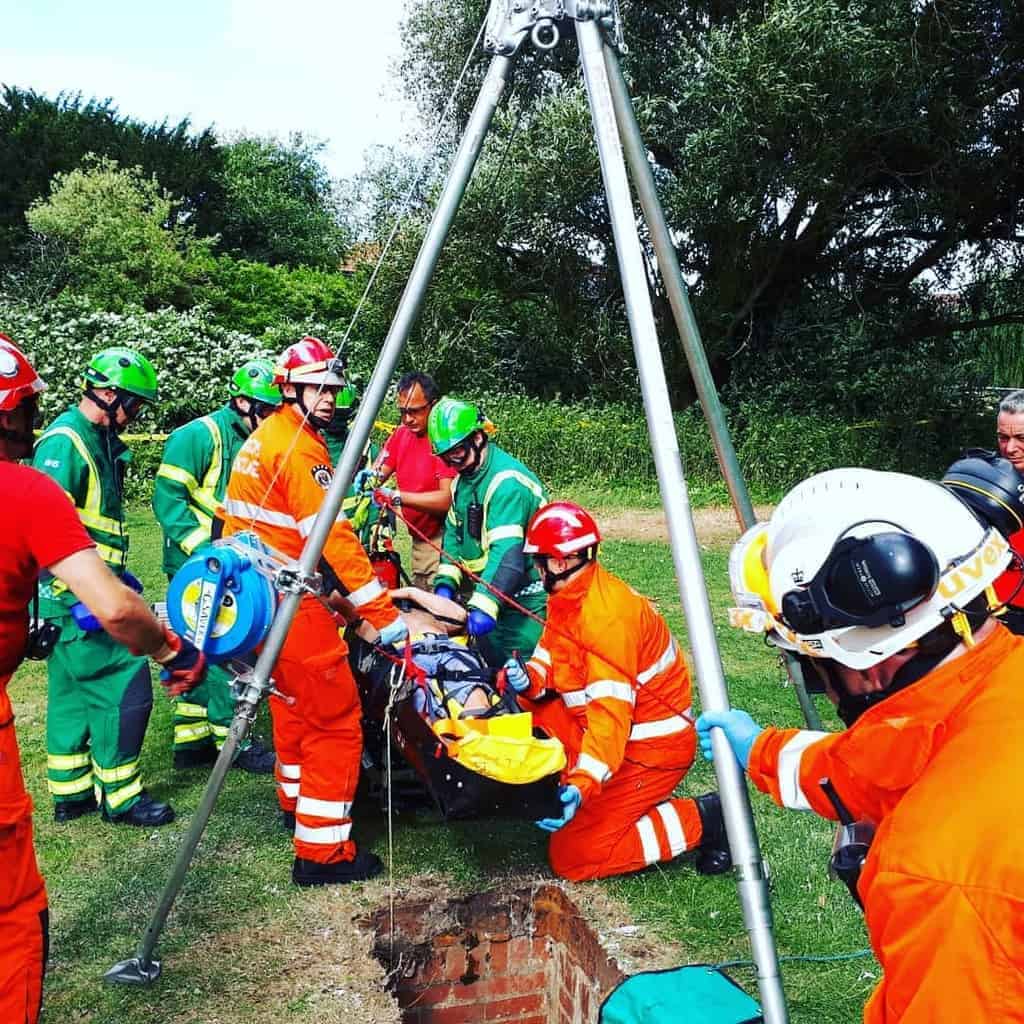 Scaffold Sales Manager Tony Stevens is recovering in hospital following a dramatic rescue having risked his life to save his pet dog.
The operation involving fire crews, paramedics and Norfolk Fire and Rescue Service's Urban Search and Rescue Team, took place last Saturday afternoon in Kings Lynn. With 30 responders at the scene on the Lynnsport playing field, both the 59-year-old and Tibetan terrier, Bramble, were hauled to safety from a storm drain ledge 20 feet below ground.
Mr Stevens looked on in horror as his three-year-old pet unwittingly plunged into the drain which had its manhole cover missing. The father of two dashed to the hole to see his furry friend struggling in the dirty water below, howling in obvious discomfort. His wife Karen takes up the story: "While walking our dogs Bramble and Poppy, we came across the open manhole and I stopped to phone the council to tell them about how unsafe it was.
"All of a sudden, Bramble ran past me and went into the hole. I immediately dialled 999 to ask the fire brigade to bring a ladder and get her out. When I put the phone down, I turned around and realised Tony was lowering himself down the hole. He then dropped himself in and landed on the concrete below.
"He reached into the water and pulled Bramble out, but then he shouted back up that he thought he had broken his ankle. Tony sat there holding Bramble – but there was no ladder to get them out. In the end, the emergency services came here with 14 vehicles. It was quite a complicated operation.
"I dread to think what would have happened if someone had fallen in and had been on their own. They would have been stuck down there with nobody to hear them. The drain cover must have come off in the heavy rain about 24 hours earlier, it could easily have been a child falling down the hole. I am surprised nobody else had fallen in.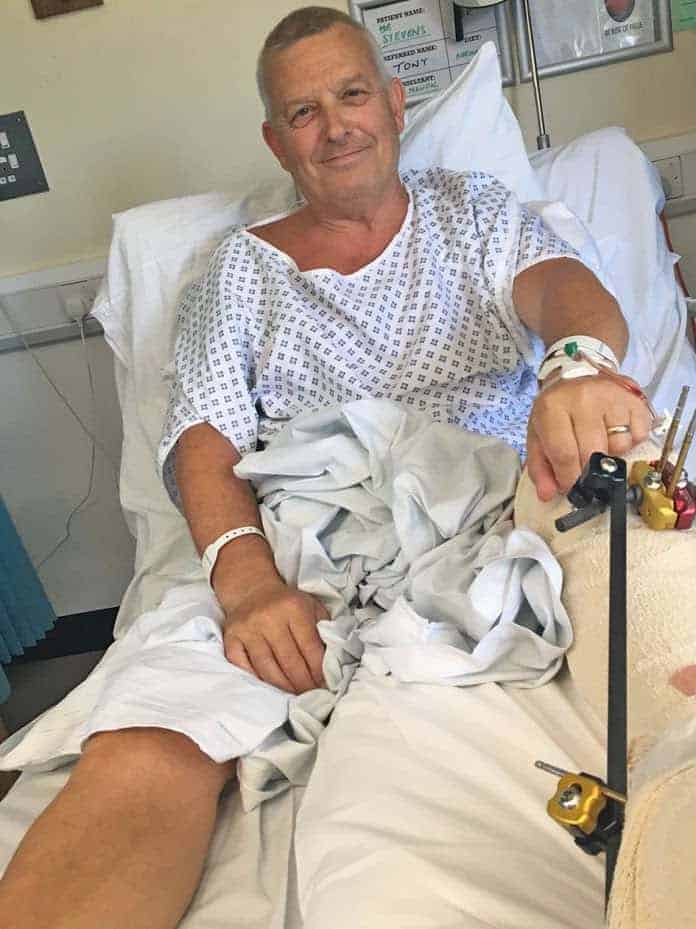 "When I spoke to Anglian Water, they said that they only allowed people into a drain like that in proper bio-hazard suits and with breathing apparatus. When you hear your dog screaming its head off, you do whatever you have got to do to save it and you don't think of the consequences. Tony loves our dogs and would do anything for them.
"I can only assume any fumes had escaped due to the manhole cover being missing for so long. When Bramble came up in a rucksack, she was covered in sewage"
It seems Tony had hit the ledge hard breaking both his shin and ankle. He did, however, manage to grab the dog and pull him from the effluent. Bramble was eventually hauled out in a harness, before Mr Stevens was strapped to a stretcher board and hoisted with the aid of a tripod and ropes, more than two and a half hours after becoming trapped.
Mrs Stevens daughter Toni, 35, arrived at the scene to stay with Tony while Karen took Bramble to the vets. She added: "The paramedics were saying they are always telling people they should not put their lives in danger to rescue their pets, but at the same time they all said they would have done the same thing.
"Tony has had an initial operation to insert metalwork and screws put in to position the bones in his shin before more surgery.
"The vet could not find any broken bones. Bramble is better than she was, but she is still a bit slow and subdued so I am taking her back to the vet in case she has internal injuries."
Mrs Stevens posted on Facebook: "If your dog fell 25 feet down a storm drain with a missing cover – what would you do? Leave her to drown or jump in after her?"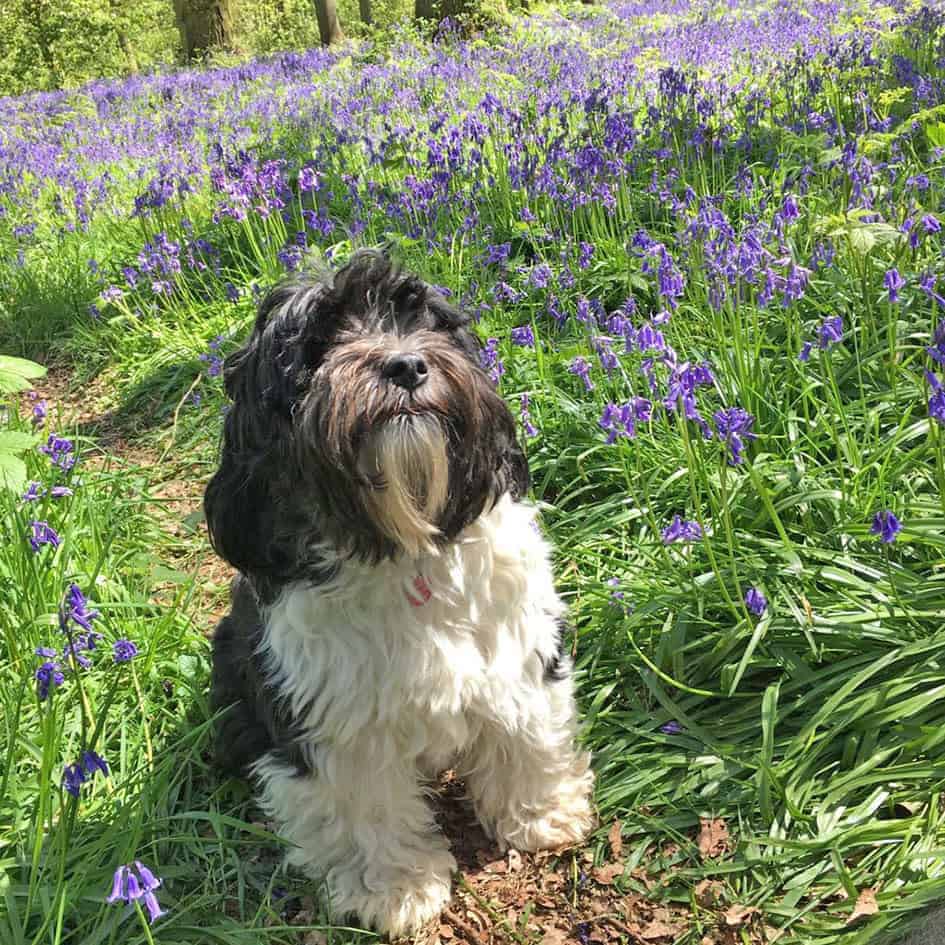 He now faces another procedure next week in Norwich, to repair the broken shin bone.
Norfolk fire-fighter Rob Combs, who played a role in the rescue operation, explained: "The cover of the storm drain had come off, most likely through the flooding the night before. It was hot, smelly and just took time to set up an appropriate rope line system. We wanted to take him out as straight as possible."
A spokesperson from the Norfolk Fire and Rescue Service said: "Please be reminded if you see an animal in distress, either in water, below ground or stuck at height, don't try and rescue them yourself, please call the RSPCA or 999 for assistance."