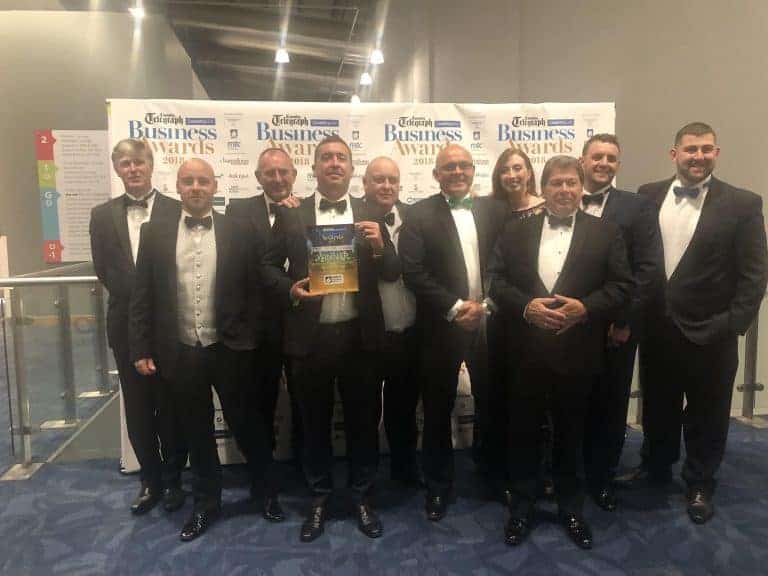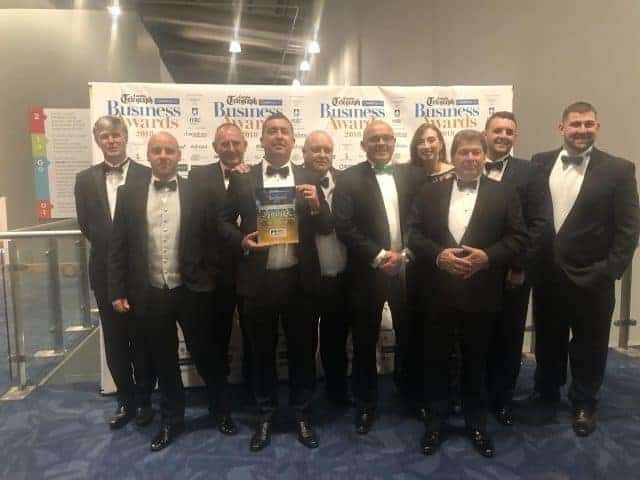 Godiva Access and Scaffolding was the proud recipient of the Sustainability award at last night's (25 September) Coventry Telegraph Business Awards.
The Coventry Telegraph Business Awards aim to celebrate success, recognise achievement and highlight the innovative people and companies in Coventry and Warwickshire who are putting the region on the map by boosting the economy while making a positive contribution to the local community.
Godiva was crowned the winner of the Sustainability Award in recognition of its commitment to making its processes more and more environmentally friendly year on year. Additionally, judges were impressed by how it had used sustainability to improve its performance and by the investments made into its products and services to make themselves more sustainable as a company.
Karl De Groot, managing director at Godiva, said: "We are absolutely delighted to win this award. We have worked really hard to ensure our work is as sustainable as possible and this is something that takes the whole teams' commitment to achieve. A huge congratulations to everyone who's contributed to this success.
"Thank you also to the Coventry Telegraph for hosting and to the Liberty House Group for sponsoring the award."
The event took place at the Ricoh Arena and was attended by hundreds of Coventry and Warwickshire's business elite.