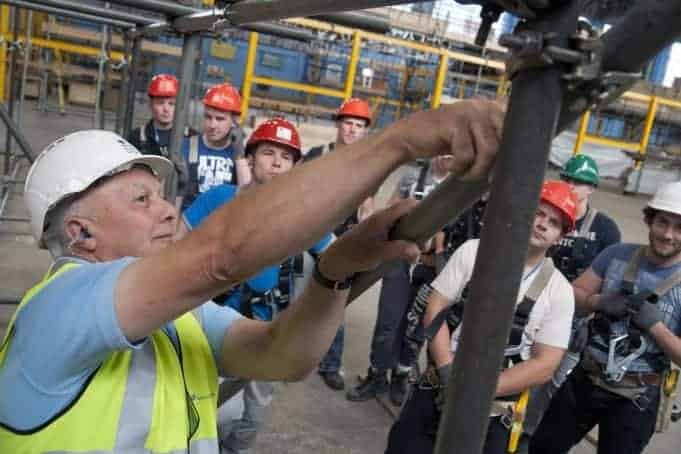 A Manchester-based scaffolding company is preparing for a court case that could have serious repercussions across the industry.
GTS Scaffolding is refusing to pay the annual levy imposed upon them by The Council and Industry Training Board or CITB, citing the company will receive nothing in return. As a result, they face proceedings at Guildford County Court on December 10th.
The CITB Levy is a payment made by employers reinvested back into the construction industry to support the development of skills and training of the workforce. It facilitates company access grants to support the delivery of apprenticeships and upskilling the existing workforce.
Levy's are passed by Parliament of course, and so a legal requirement. But GTS argue they sometimes aren't made for the real modern world.
"We've been asked to pay a total of £8,000 and I feel they have not provided an adequate service to my company", says Graham Tulet from GTS. CITB in effect subsidises The National Access and Scaffolding Confederation (NASC), but what if you don't want to join the NASC? We are a highly reputable company always trying to keep standards as high as possible.
"We have always tried to reward commitment by training labourers up to become fully fledged scaffolders, but of course they need certification. On five occasions when trying to book candidates on courses we were turned down as the courses were full, and at the time they could not offer an alternative date or course. On the few occasions in the past when we have sent candidates on a course, we have paid the full course fees and not been offered any grants which are supposedly available. And yet I could go to an agency and get 50 or 60 scaffolders quite easily.
"How can I justify going to my Directors for £8,000 when we've literally got nothing in return? It just doesn't make sense. why is it that we should pay a levy when other companies within the building sector are not paying because the CITB are unaware of them, therefore they cannot monitor or even police the levy properly. This also creates an uneven platform when quoting in competition against the non-levy paying companies.
"I'd be interested to know if any other scaffolding companies have encountered the same problems or in fact, feel the same way given we are preparing our defence."
ScaffMag will be following the case very closely, as the final ruling could set a precedent going forward within the industry. Graham can be contacted at [email protected]