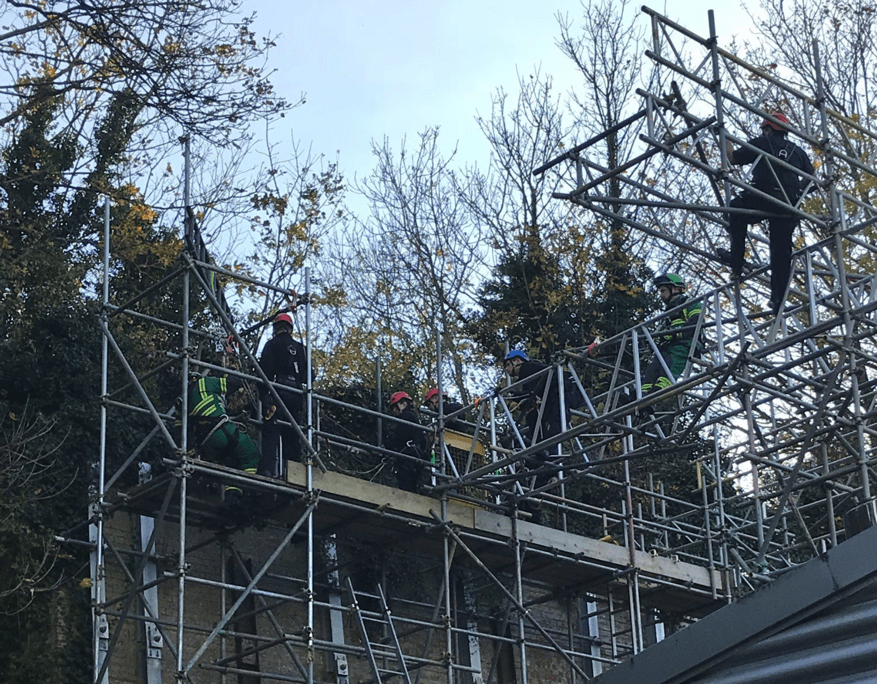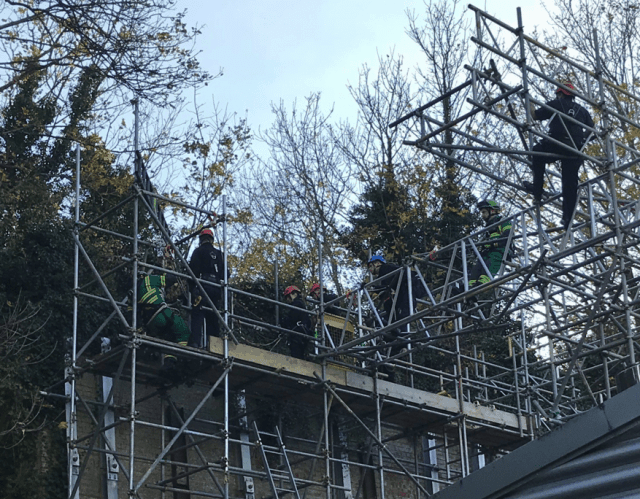 Cambridge & Hertfordshire based company Royston Scaffolding Ltd recently provided specialised scaffolding to the East of England Hazardous Area Response Team (HART).
The specialist ambulance service, that provides expert medical care in particularly difficult environments that includes safe rescue at height, confined spaces and urban search and rescue.
HART called upon Royston Scaffolding to erect a unique scaffolding construction to replicate a crane mast and various other structures to practice their response services on.
The specially designed scaffold structure erected, which replicated vertical ladders and a lift shaft, now enables the East of England HART crew to practice fall and arrest procedures as well as saving people from height and in confined spaces.
Dunstable's rope rescue team training with Hazardous Area Response Team (HART) at East of England Ambulance HQ, Melbourn. Great opportunity to train together & rescue someone that had fallen from height. Big thank you to @EEAST_HART for allowing us to use their training venue. pic.twitter.com/GkgN9DZIeJ

— Beds Fire and Rescue (@BedsFire) November 9, 2018
Elliott McGrath, Managing Director at Royston Scaffolding Ltd, said "We worked closely with HART to replicate the typical environments that they might encounter. While we've been part of many different scaffolding projects before, this was a particularly unique case, but one that we are really proud to have been part of."