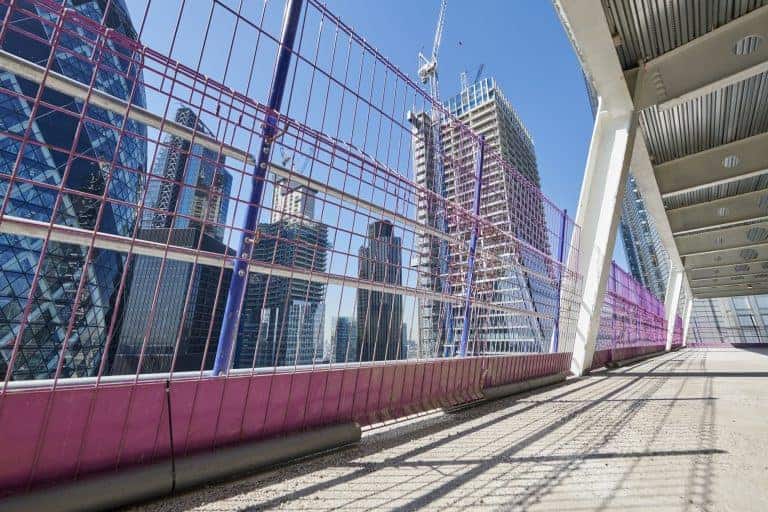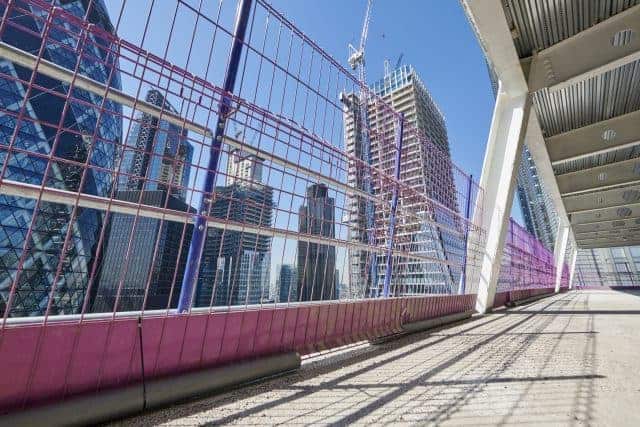 TRAD Safety System's were proud to be involved in the erection of 70 St Mary Axe, City of London, where they supplied over 4,000 linear metres of their TRADGuard Temporary Mesh Edge Protection to the 90m high skyscraper, providing protection to the perimeter steel work.
Also nicknamed as the 'Can of Ham'– due to its semi-elliptical design that resembles the tinned meat – the distinctive new 41,515 sq.m building will provide efficient, flexible and modern office space, and retail space at ground level.
The TRADGuard supplied by TRAD Safety System's was an increased height system, providing 1.9m high mesh edge protection, and connected to the structure via welded sockets pre-fabricated to the perimeter beams. On the higher levels of this 24-storey office tower, the edge protection 'raked' backwards into the building to accommodate the curved glazing.
Oliver Gwinnell, National Sales Manager for TRAD Safety Systems commented, "This is the first time any such angled mesh edge protection system has been supplied in the UK. Our engineering team worked collaboratively on this bespoke and unique detail with engineers from our client Victor Buyck-Hollandia for two years prior to the job going live."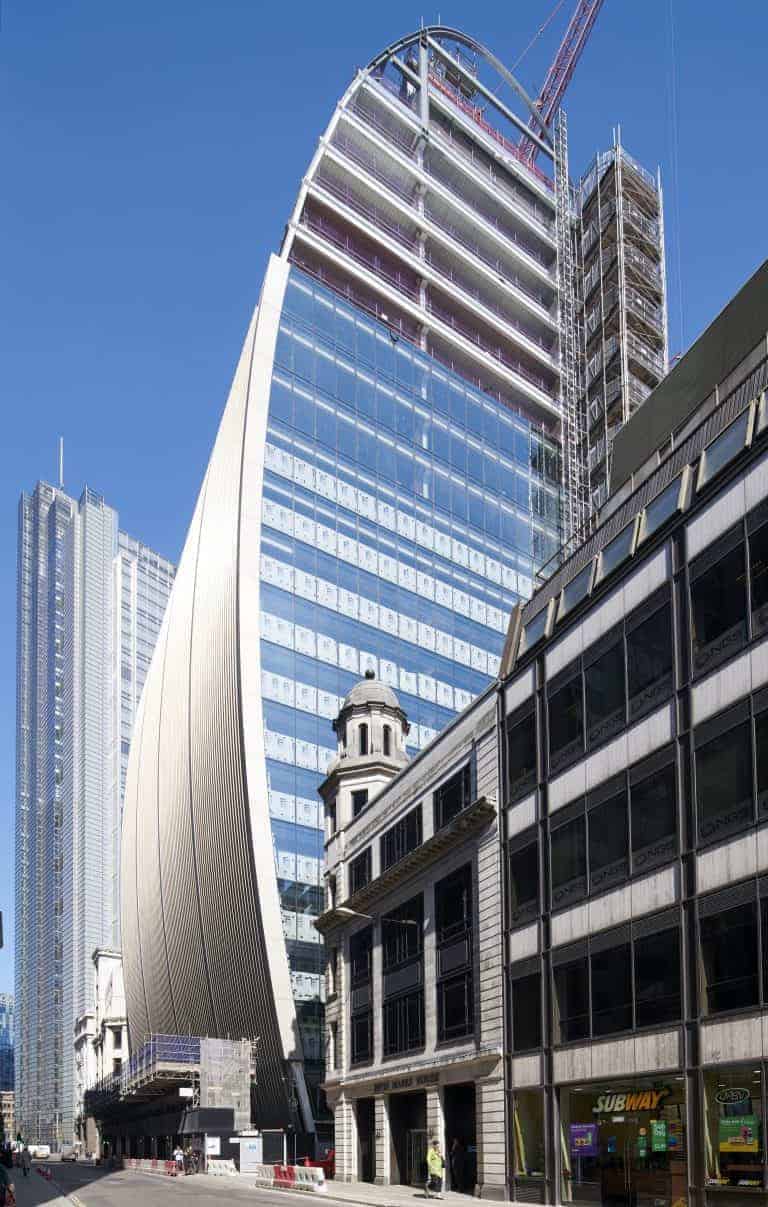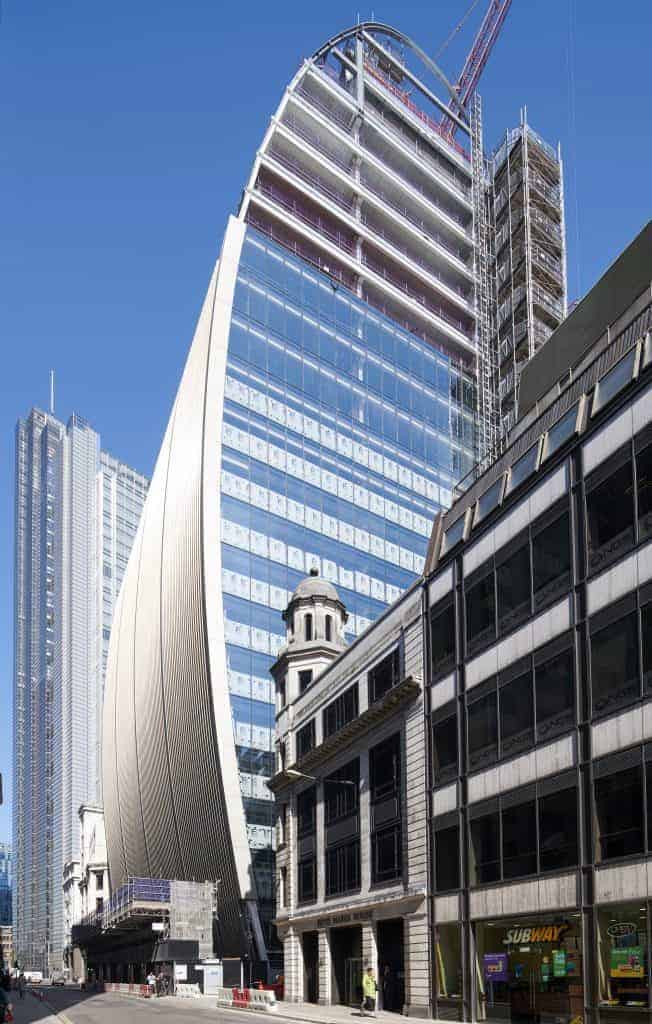 TRADGuard is a highly versatile system, with a range of attachments to suit a wide range of applications. The system boasts unrivalled strength, containment and flexibility, and is suitable for nearly all types of construction where temporary edge protection is required. To find out more, contact TRAD Safety Systems on 08450 50 70 50.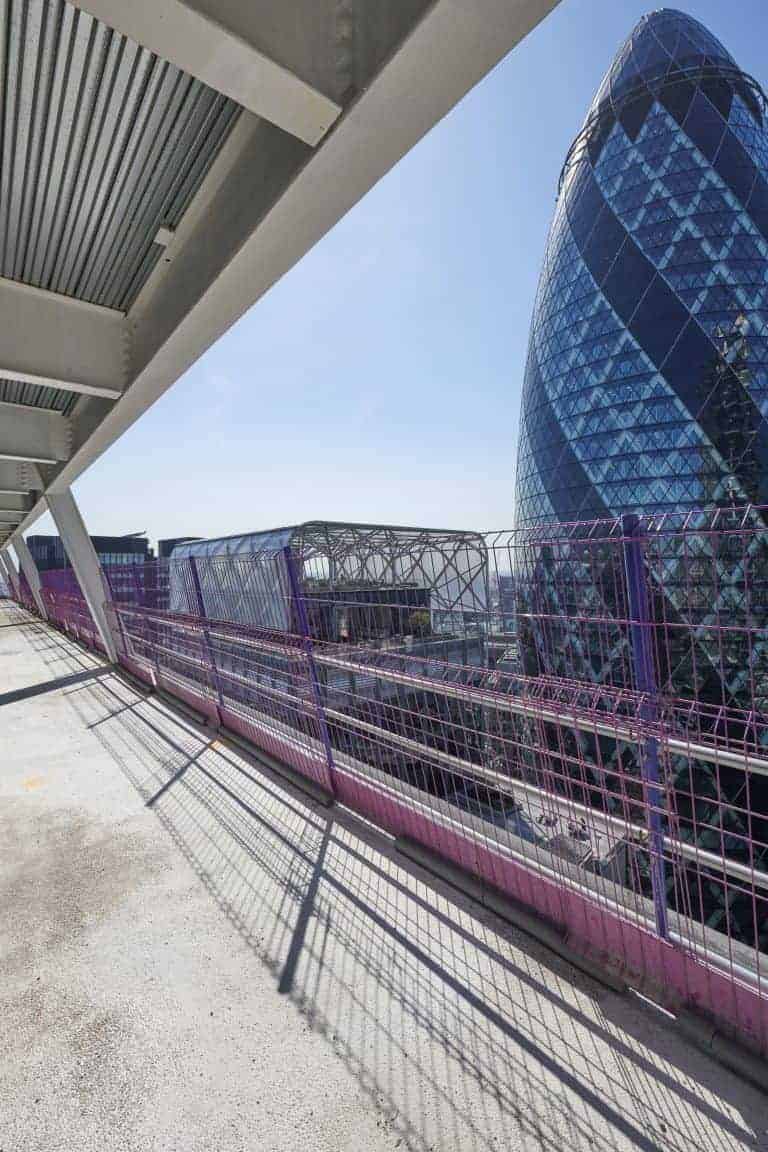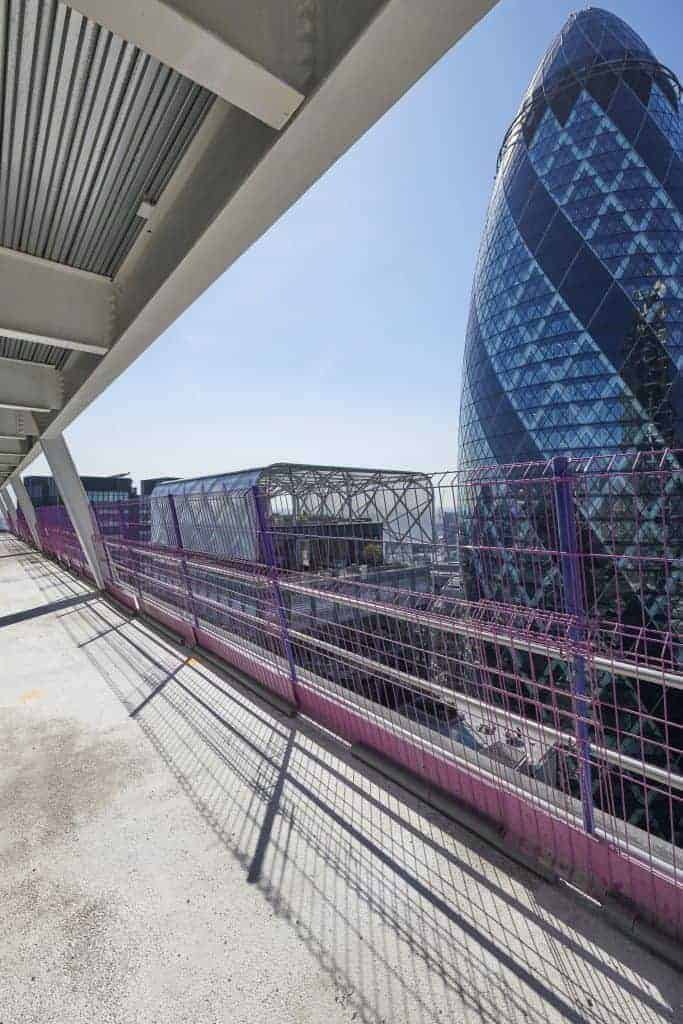 TRAD Safety System's is part of the TRAD Group, which also comprises of TRAD Scaffolding Contractors and TRAD Hire & Sales. TRAD Safety Systems are the UK's market leader in the design, manufacture and supply of innovative fall safety solutions for the building, construction and maintenance industries. With six depots nationwide, TRAD Safety Systems can effectively service any project in the UK.