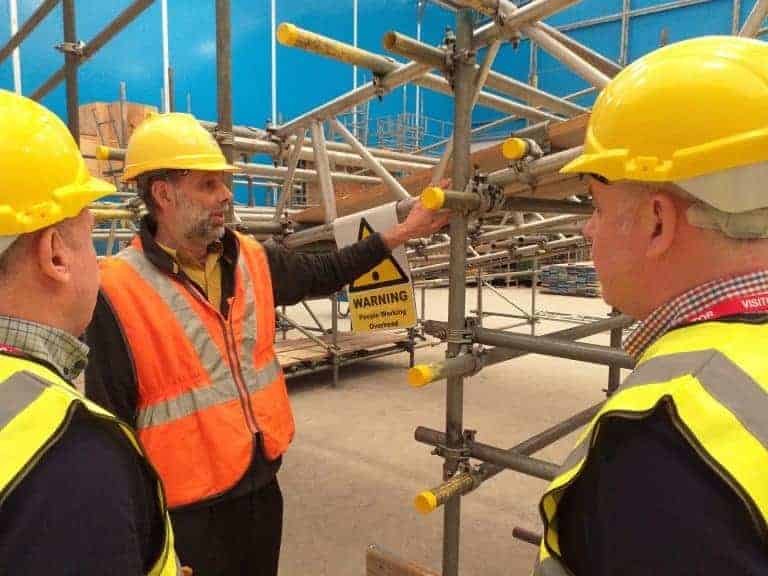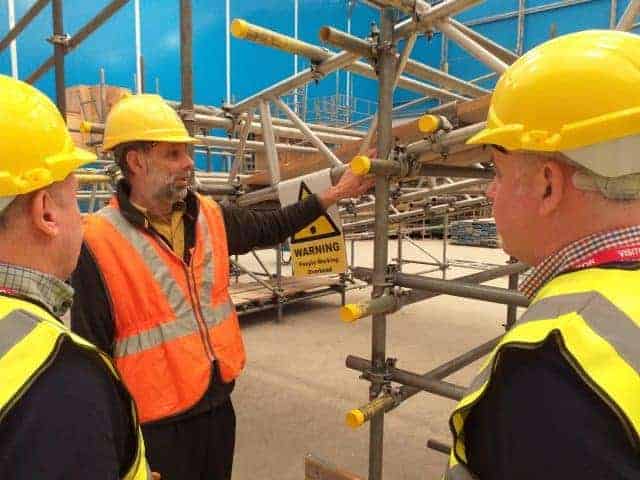 The NASC is working on a safety guide dedicated to the erection, maintenance and dismantling of temporary corrugated tin roofs.
In a statement, the confederation announced that the move to develop the guidance comes in response to calls from the HSE and the scaffolding industry as a whole. Many believe a definitive system of work related to the erection of temporary roofs is needed.
With the assistance and input from scaffolding industry experts and stakeholders, the NASC held a Temporary Roof Workshop last week at Simian's Waltham Forest CISRS training centre in East London. 'The workshop was held to establish the methods scaffolders should abide by to erect a temporary roof as safely and efficiently as possible', the NASC said.
The good practice safety guide on Tempory Roofs is being produced by a working group consisting of the NASC's H&S and Technical committees as well as HSE representatives, ASITO and CISRS.
The new safety guidance document is expected to be published later in the year.
Alan Harris, Chair of the NASC H&S Committee and Managing Director of Pro-Fix Access Ltd, said: "The NASC is recognised both nationally and internationally as the leading organisation in the scaffolding industry with a long and established track record of providing industry with the H&S and technical guidance it uses to carry out a wide range of scaffolding projects in a safe and compliant manner. So when we were asked to produce a guidance note for the erection of tin roofs we were more than happy to take on this task.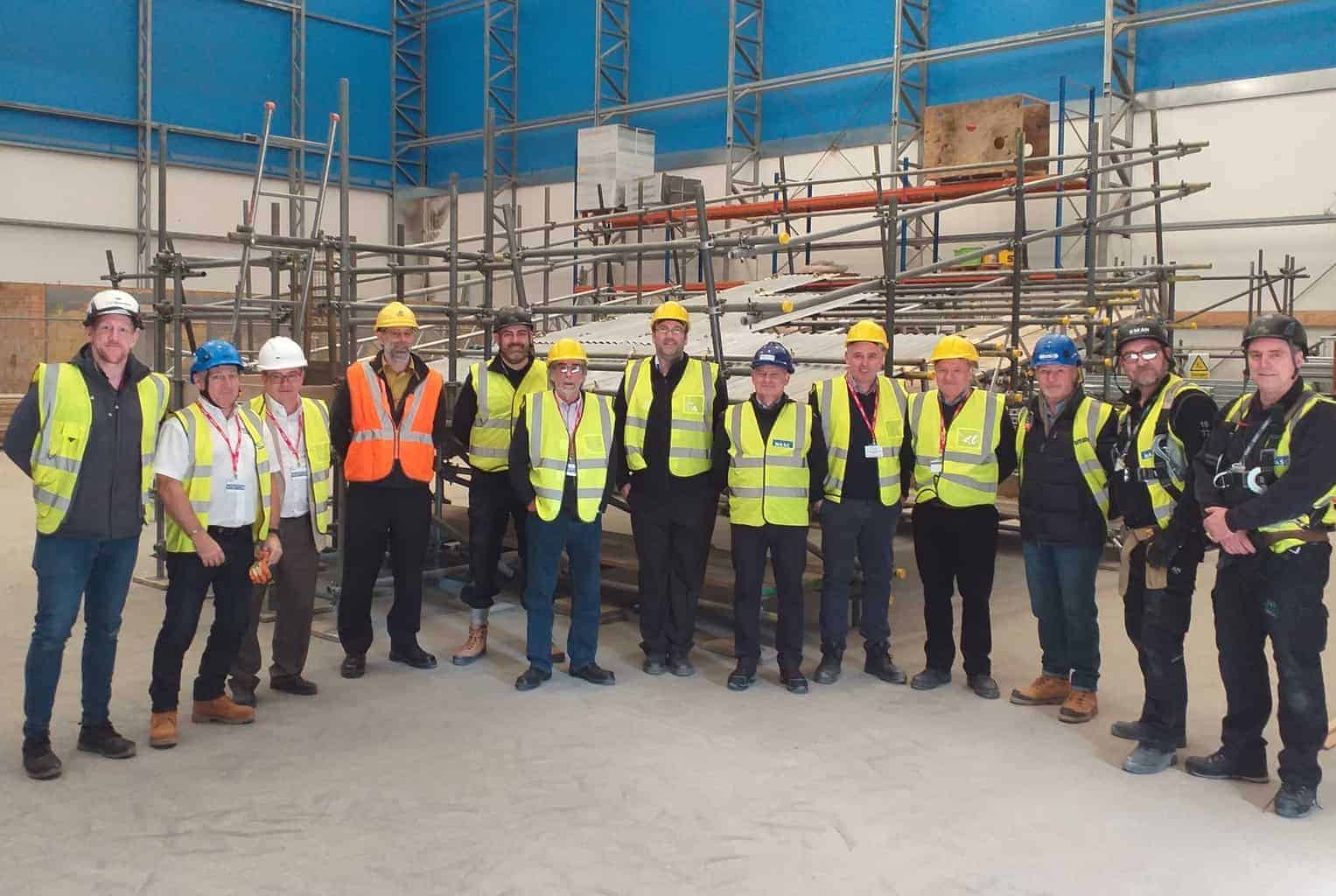 "The Temporary Roof Workshop, attended by experienced scaffolding professionals with a diverse range of expertise, was the first step on this journey. The hands-on event gave us the opportunity to see how the erection of temporary roofs is currently taught as part of the CISRS Advanced Scaffolder's course and how this differs to what we know is carried out on sites up and down the country.
"Furthermore, it allowed us to agree on safe systems of works, which can now be converted into a guidance document and incorporated into the CISRS training course and provide a checklist for the all those involved in the erection of tin roofs and also a basis for checking and managing the safe methods used. It will also prove a great asset to the HSE teams that have to monitor and investigate the way our industry operates."
John Underwood, HSE Inspector and NASC H&S Committee member, said: "The workshop proved extremely useful and will lead to a new, practical temporary roof guidance document.  This will help end confusion and poor working practices relating to the erection of temporary corrugated iron roofs and provide scaffolders with all the practical information they require to carry out the job in a safe and effective way."