London based Masons Scaffolding is celebrating 25 years of success by launching a new dynamic website to further enhance their presence in the digital sphere.
Making safety a priority has certainly helped the Scaffolding specialists enjoy an impressive reputation for the past quarter of a century. When combined with a quality personal service, overall confidence across the industry is always enhanced. In the highly competitive 21st century however, no company can afford to stand still. Which is why a fresh online presence seemed to be a positive way of marking the milestone.
It was the perfect time for us to launch a new website as we continue to grow and celebrate 25 years in the industry," says Managing Director, Grant Mason.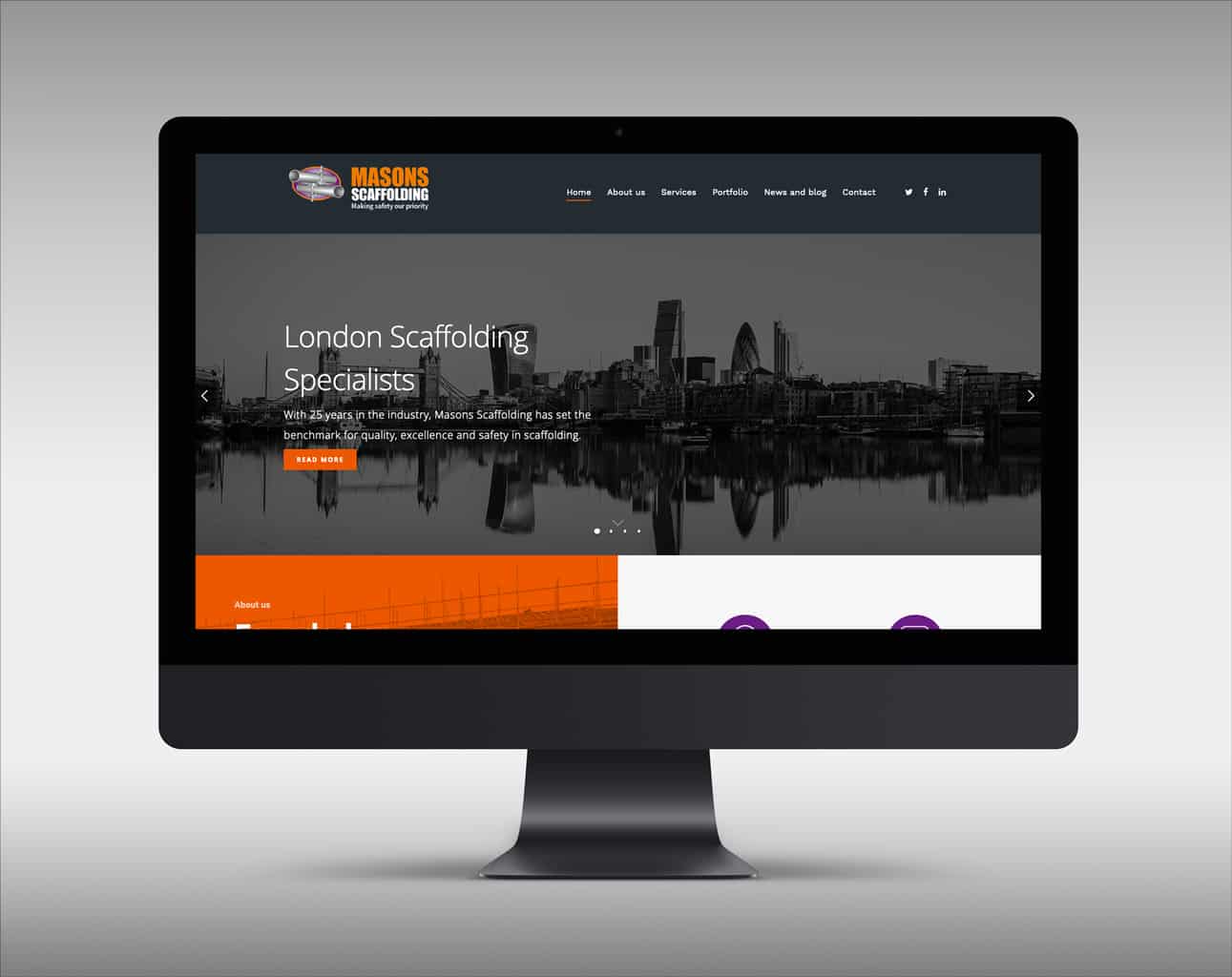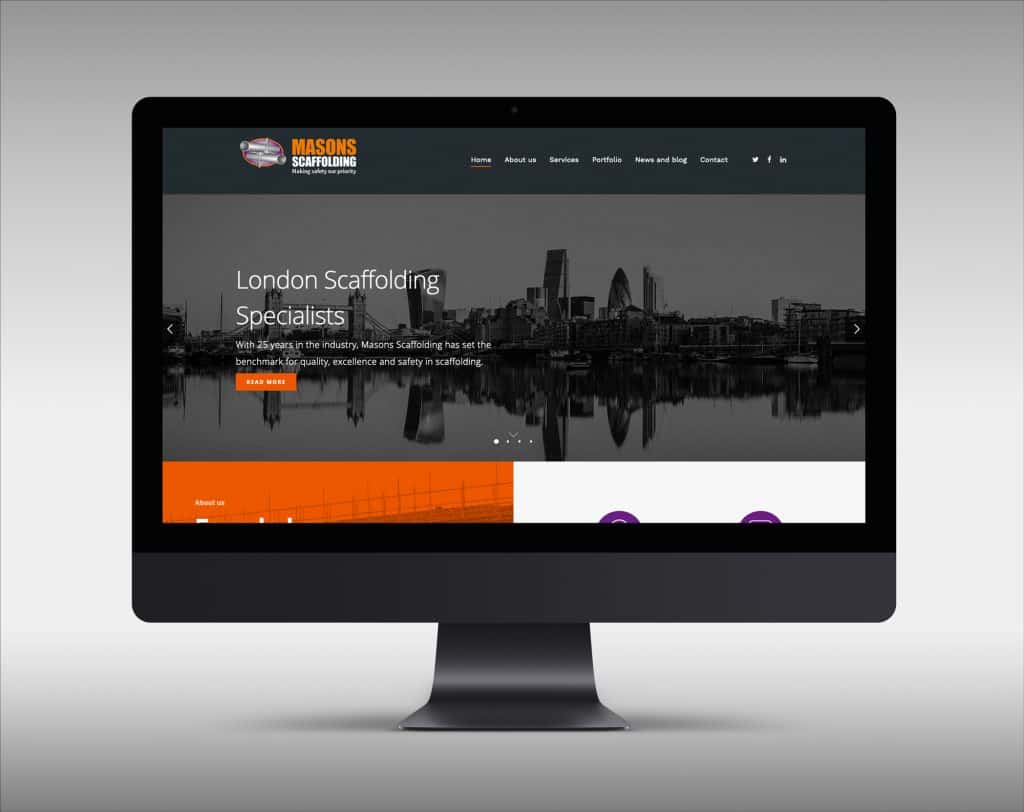 Simple Structure
"It was really important the website had a simple structure so customers could find what they wanted quickly and easily. The site has a fresh contemporary design and can be viewed across a range of devices, but most importantly it is a true representation of what we are about and provides customers with what they are looking for. We are very happy with the finished results."
Customers At The Heart
With customers at the heart of the company, the website has been designed with user-friendly navigation very much in mind. To illustrate the company's vision and personality, a vibrant video takes pride of place on the homepage featuring an interview with Grant, offering a real insight into Masons overall approach to their work and services. Customers can also enjoy a news and blog section focussed on fresh projects and topical industry stories. You can also see testimonials from clients on the home page which is always a welcome sight.
Successful Blueprint
The secret of their successful blueprint seems to lie in the fact they've continually invested in state of the art equipment as the industry has changed across the years. In putting together a dedicated team of people and offering a quality service, they've met all challenges along the way. And importantly – Masons Scaffolding have made safety a priority in delivering its service, with regular training for the team in compliance with the newest scaffolding safety legislation.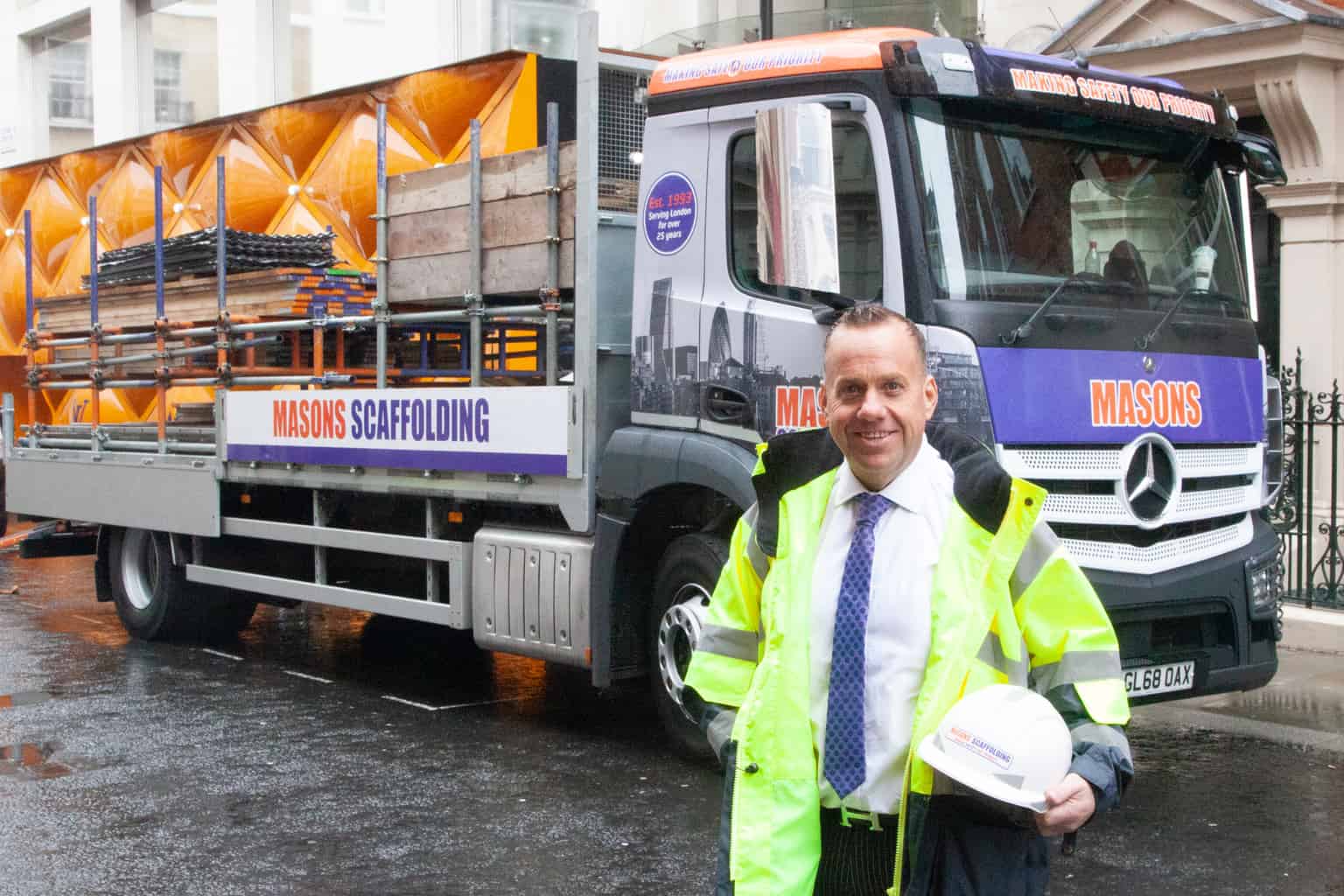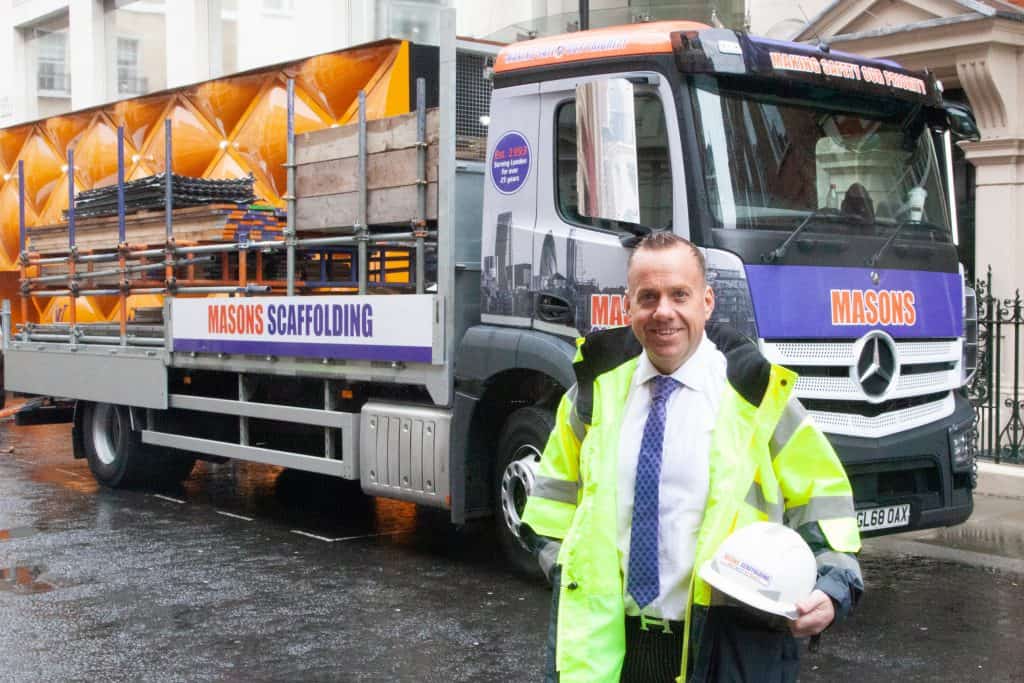 The Wonders Of the Web
As we all know in the modern world, potential clients and supporters always relate to a fascinating but easy to use website. This is certainly the case for Masons as they fully embrace the digital age.
The message is while the company website may have changed, their ethos remains the same with the goal of serving London, the South East and the Home Counties a key focus on setting a conssietntly high benchmark.
For more information visit www.masonsscaffolding.com