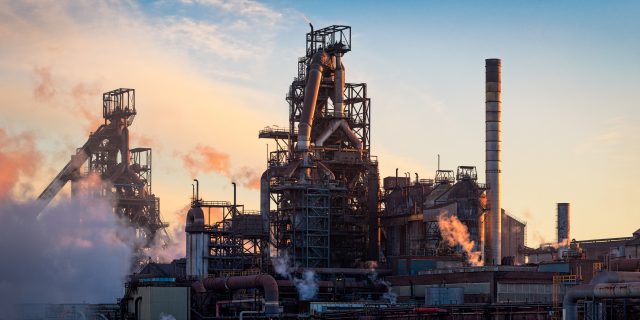 Rowecord Total Access has been fined £9,600 and £100,000 costs after a scaffolder suffered "catastrophic, life-changing" injuries in a fall at Port Talbot steel plant.
In January 2014 Stephen Kift fell 40ft onto a steel girder at Tata's steelwork site. He suffered "multiple catastrophic life-changing injuries," a court heard.
His employers, Swansea based Rowecord Total Access appeared in court on Monday pleading guilty to ensure the health and safety of its staff. Tata Steel was cleared of breaching safety legislation.
Swansea Crown Court heard that Stephen was part of a crew dismantling a 70ft-high scaffold structure at the Port Talbot site. Workers removed a hatch in the scaffold to allow them to remove debris from the structure below and erected a temporary barrier around the hole. Stephen fell through this hole plunging 40ft and landing on a steel girder.
The court heard Stephen's safety line had not been attached at the time of the fall although the reasons for that are not known. Stephen now relies on crutches to walk, is in constant pain and unable to sleep for more than four hours at a time.
It was the prosecution case that Rowecord Total Access had failed to properly plan for the work being undertaken, that the work was being done on an "ad hoc" basis with the company relying on the experience of the scaffolding crew, and there was not proper safety supervision at height.
A previous trial was halted at the end of last year when it emerged Stephen had been signed in at the morning's safety briefing, despite not being present. "It is clear that a briefing took place, but it is clear that Stephen was not present and someone falsely signed on his behalf," said the judge.
Rowecord Total Access was fined £9,600 and £100,000 in costs that included £32,544 in Health and Safety Executive investigation costs.