UK System Scaffold Hire (UKSSH) has launched a totally new security gate system designed to control access to all types of HAKI site stair towers as well as HAKI Public Access Staircases.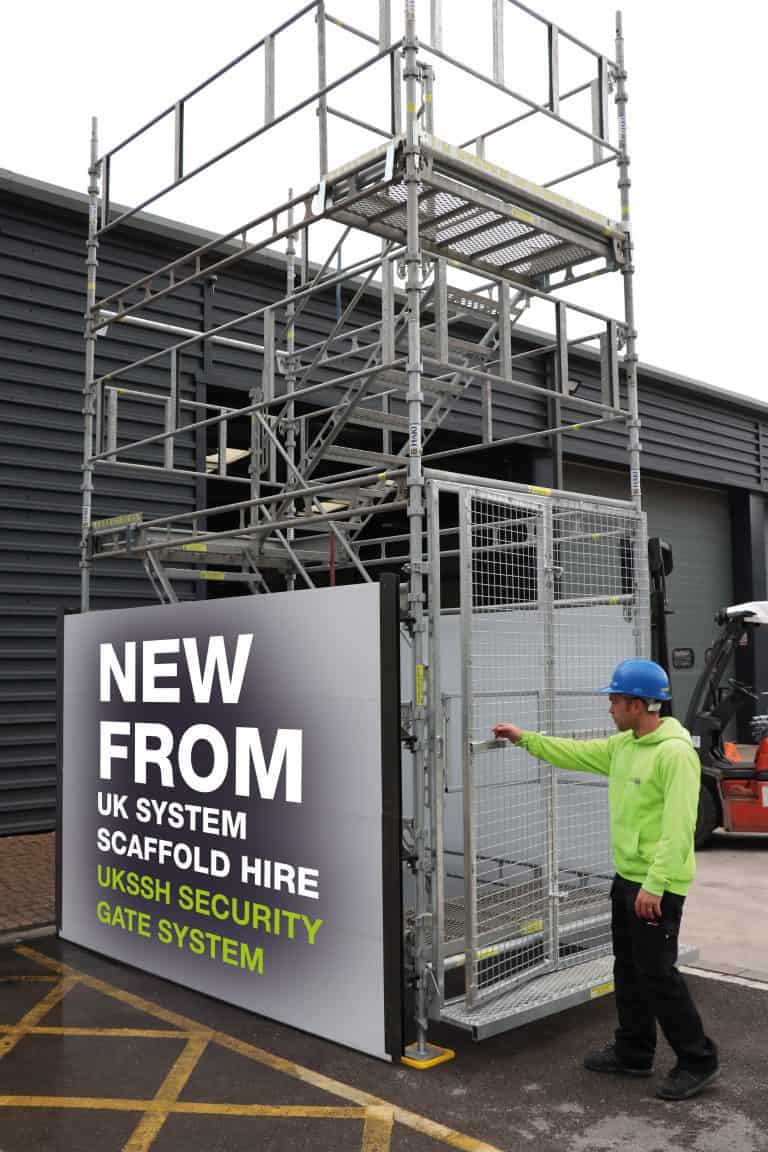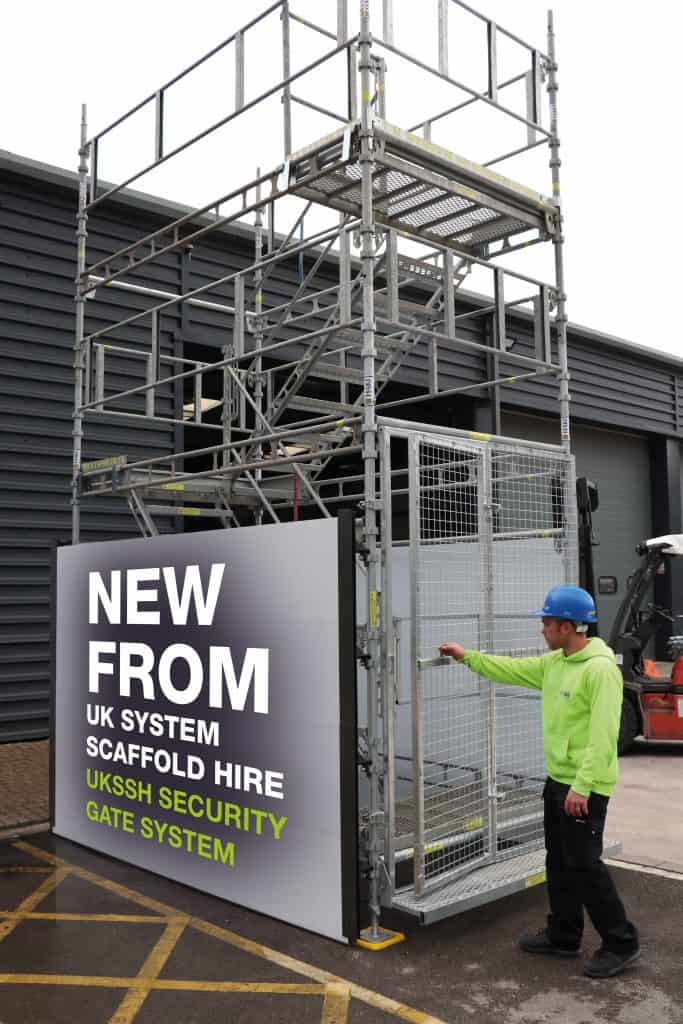 The security gate system is quick, easy and safe to install on all HAKI site stair towers whether they have staggered or in-line standards or are Mark 2 stairs. They are equally effective on HAKI's sector-leading Public Access Staircases.
The product provides a totally enclosed security system, lockable from both sides of the gate and features cladding panels which can accommodate signage and advertising.
Extremely robust, UK System Scaffold Hire's gate system provides the perfect security solution when site staircases are accessed from pavements and other areas that are used by the public and provide events organisers with a cost-effective way to ensure that Public Access Staircases and Bridges can only be used by visitors during public opening times.
The Security Gate System is only available from UK System Scaffold Hire – telephone 01246 820900 or email [email protected]