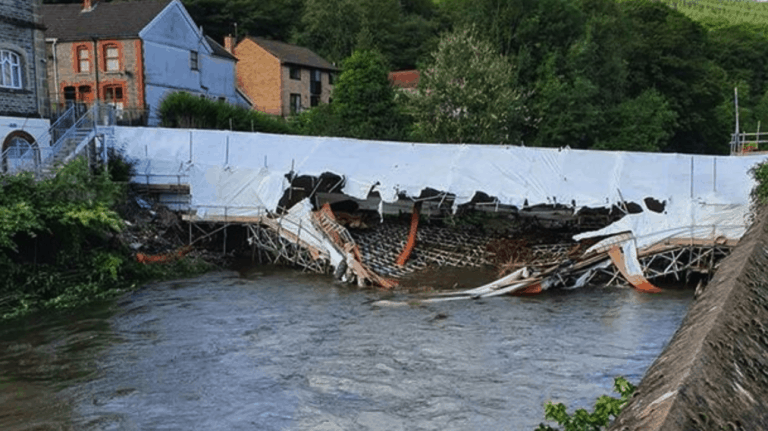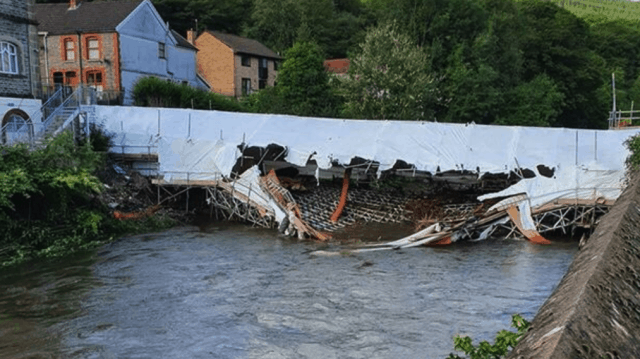 Scaffolding erected on a bridge for maintenance in Wales has been ruined after the high levels of water ripped the structure from the bridge on Saturday.
The scaffold had been placed on a bridge over the Rhondda River in Pontypridd. The structure had been in place while the bridge was under construction according to Wales Online.
Dramatic CCTV footage from a nearby Church captured the moment the scaffold is ripped away from the bridge sending twisted metal and boards downriver.
A flood incident duty officer for Natural Resources Wales said: "One of our officers was alerted to this last night and we have looked into it. Protecting people from flooding and keeping them safe is one of our biggest priorities.
"We have assessed it and, because of the area it's in which we know well, the blockage at present is not causing a risk of flooding for local people."
It's understood that contractors are set to begin the task of re-erecting the scaffold today (Monday 19th).