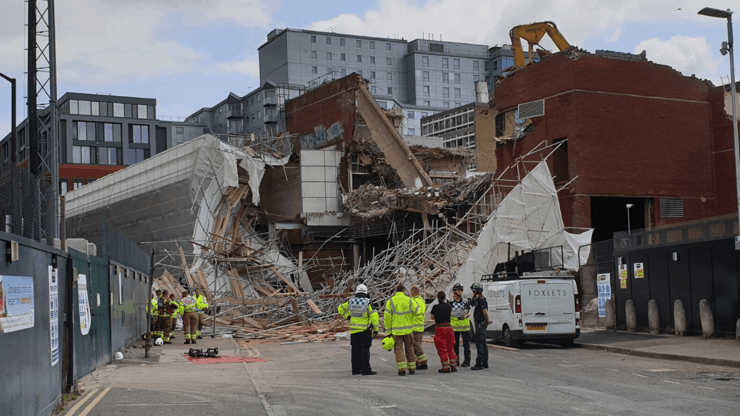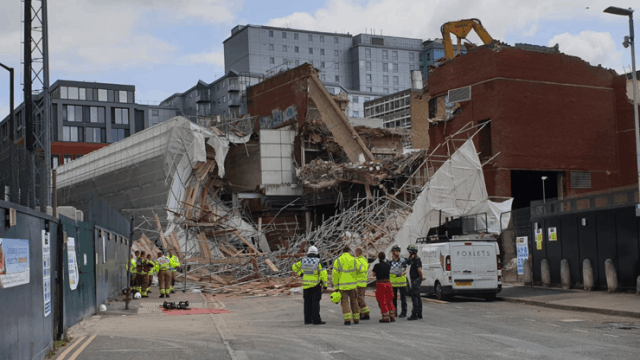 Unite, the UK's construction union is calling for an urgent investigation into the Reading scaffolding collapse that left three people in hospital. (Thursday 1 August)
The trade union, which represents construction workers, believes in order to learn lessons from the collapse, the Health and Safety Executive (HSE) "must swiftly undertake an open and transparent inquiry into the incident."
The collapse that happened on a demolition site in Reading at around 11:15am on Thursday 1 August left three people injured. Many believe a large section of the old shopping centre currently being demolished fell against the scaffold bringing the structure down onto Garrard Street.
A site worker at the former Friars Walk Shopping Centre was treated for a head injury, while a man and a woman were treated for suspected shock and an ankle injury.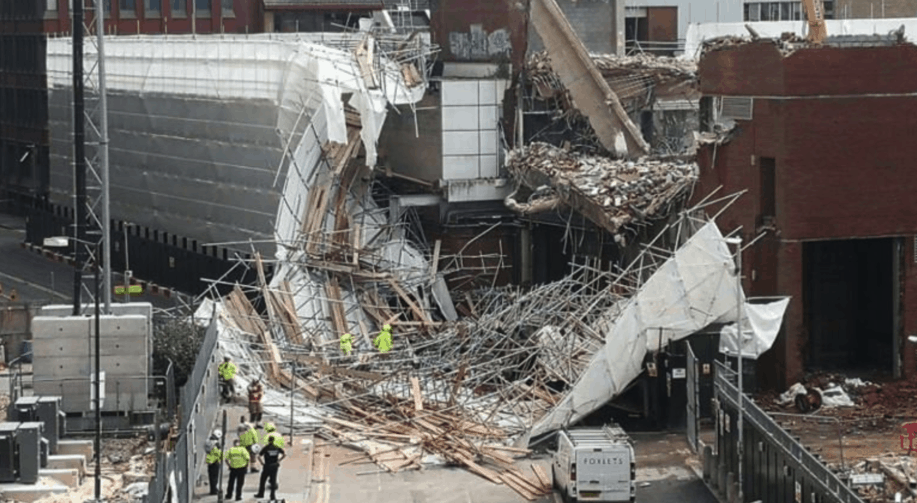 Unite national officer Jerry Swain said: "Everyone must be very grateful that the injuries reported so far have not been serious.
"A full inquiry must not just include the immediate reasons for the scaffolding collapse but also examine whether the work had been sub-let, were all workers on site properly employed, and did they all have the appropriate skills and training.
"It is essential that we learn the lessons from this accident to prevent similar serious incidents in the future."