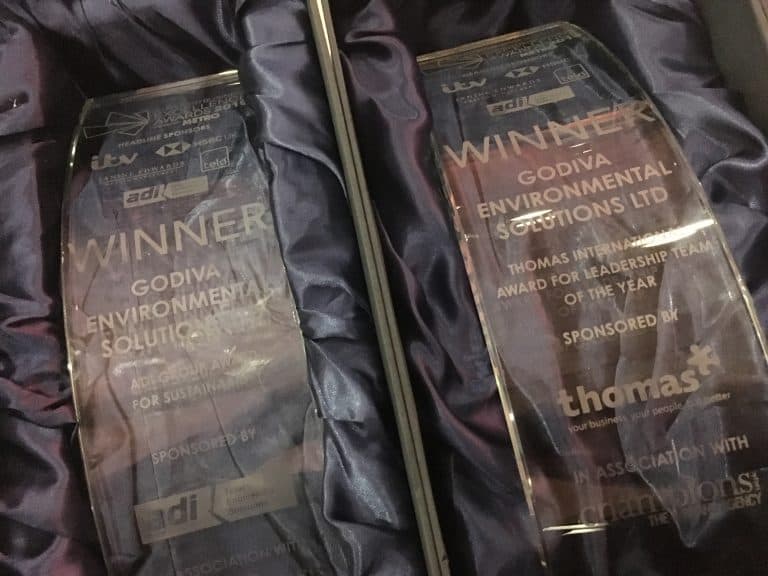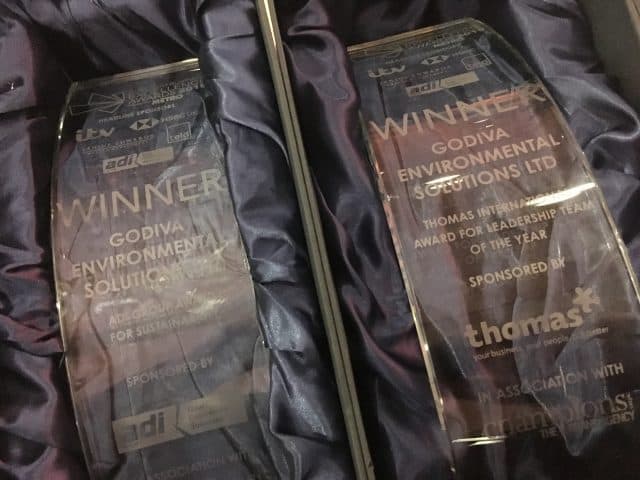 Godiva Access and Scaffolding, the Coventry and Manchester-based specialist contractor, has received a double helping of recognition in the 2019 Coventry Business Excellence Awards by scooping the coveted Leadership Team and Sustainability awards.
In a glittering celebration witnessed by more than 500 people, the Awards' Judges commended Godiva's senior management team for developing skills and capacity among all employees and in particular the way in which they engage, encourage and support all employees.
Godiva's campaign to raise the sensitive issue of mental health in its workforce was also praised. Suicide is the biggest killer of men under the age of 45. However, male site workers are three times more likely to commit suicide than the average male in the UK and suicide kills more construction workers than falls. Godiva is a benchmark for others to follow.
For the second year in a row, Godiva walked away with the Sustainability Award. The Judges praised Godiva for creating a long-term sustainable business which has a large focus on health and safety. One-fifth of the workforce are Black Hat qualified, the highest level of safety qualification available on a construction site.
Karl Degroot, managing director at Godiva, said: "This double award demonstrates the total commitment of everyone at Godiva and shows that we are delivering the highest quality, efficiently, sustainably but above all else, safely."