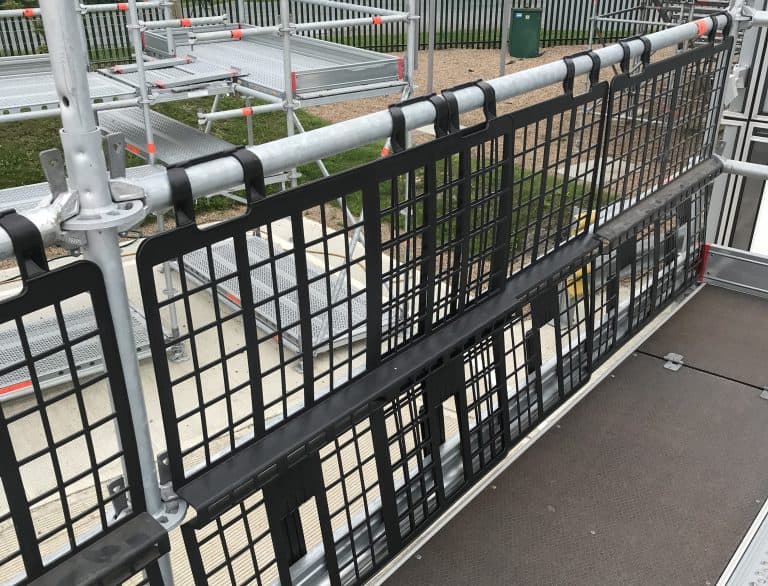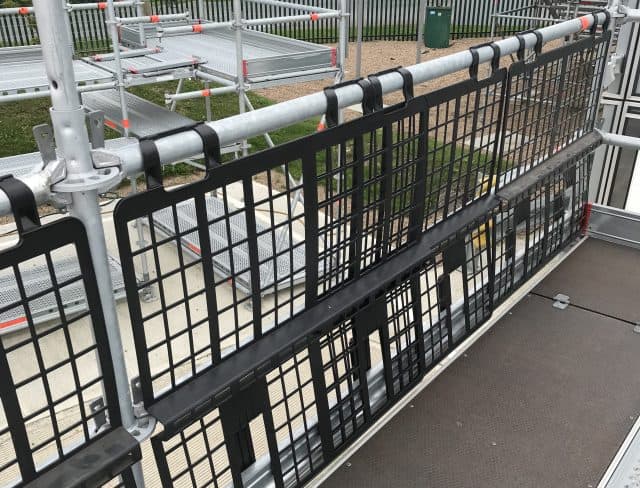 Teesside based JMAC Safety Systems have launched a new Brickguard 'created by scaffolders, for scaffolders'.
The new brickguard called the Mac Universal Brickguard has been designed, as they say, as a result of frustrations encountered on-site over the years. And the new design will be unrivalled by any other on the market, the firm says.
It has been cleverly designed to overcome the rosette on ring system type scaffolding to provide a flush, continuous run along the scaffold. The unique design of the handle provides a robust, durable and secure connection to the handrail, with the ability to be used on the 3 different ledger types between 30mm & 60mm.
The brickguard also features two increased length toe board connectors, meaning the design provides high performance on either system scaffold toe boards at 150mm or timber toe boards at 225mm.
JMAC Safety Systems also offers the unique opportunity to purchase these products in any colour, with a clients logo and branding; meaning additional promotion for the business and a strong deterrent against theft.
The Mac Universal Brickguard has been tested to BSEN12811 – 1 on all major scaffolding systems.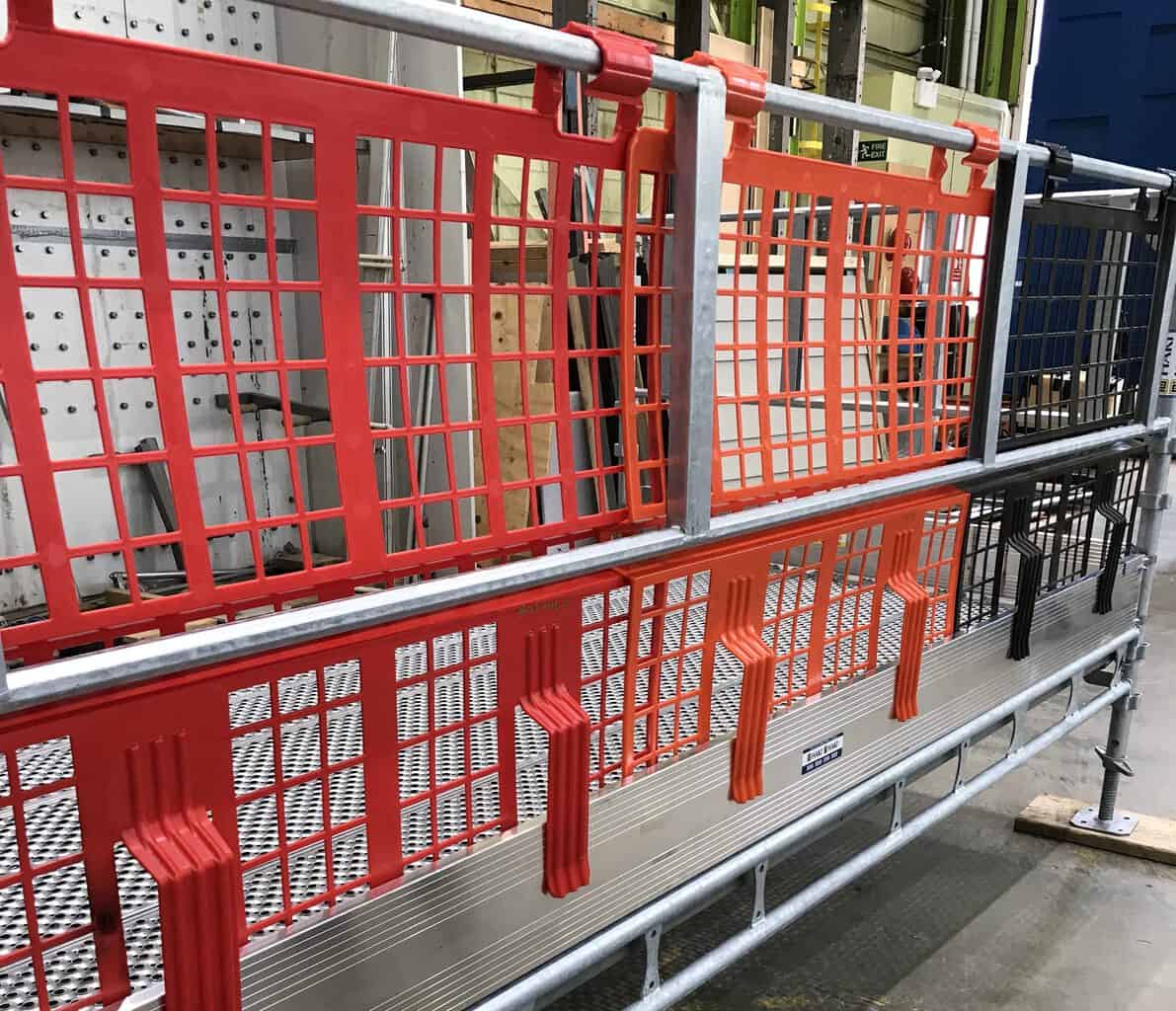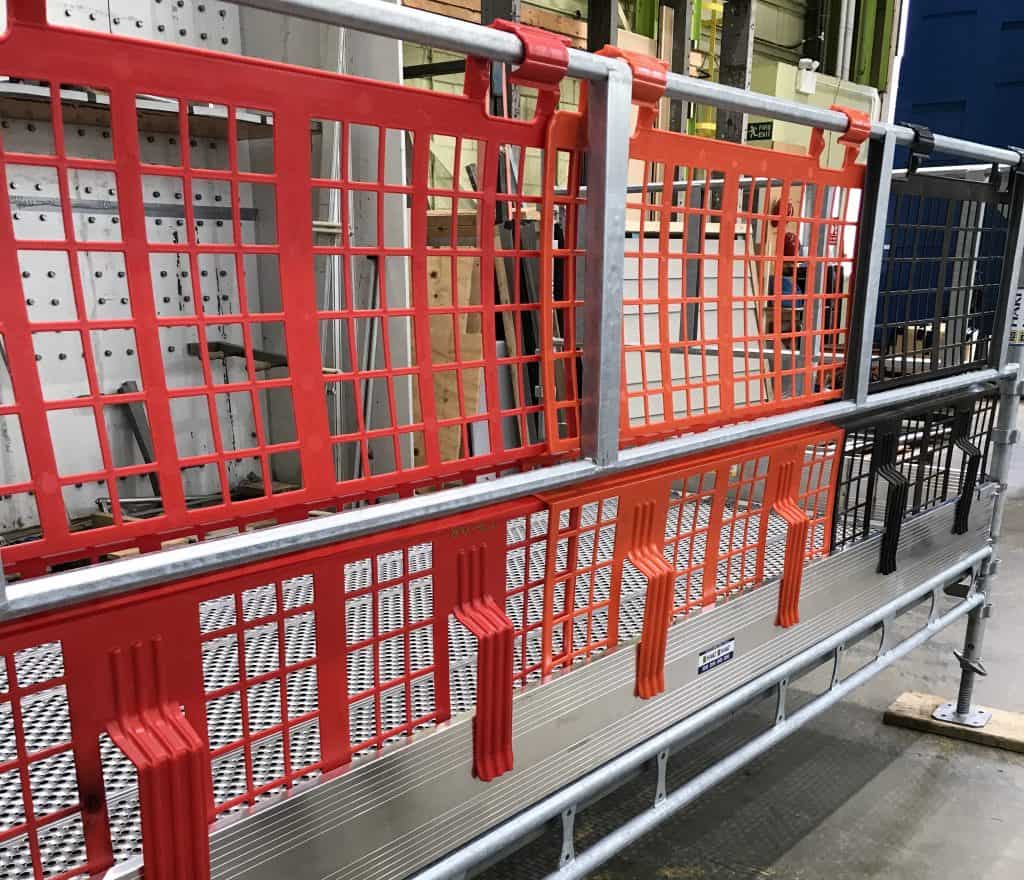 Luis McCarthy, Director at JMAC Safety Systems, said "As a scaffolder myself, I know the frustrations we're all having in the industry on a daily basis. My aim is to continue bringing a suite of revolutionary, scaffolding & safety products to the market. The Mac Universal Brickguard has a lot of great features which, I believe, make it the best on the market – it's the only Brickguard to bypass the rosette on ring system scaffold and the handrail piece at the top can be used on any handrail ledger type, circular or rectangular, making it even more appealing.
The scaffolding industry is a very difficult market place and the work we do is labour intensive, therefore there is a constant need for innovative and durable products to be created. This is one of many new products we are bringing to the market throughout 2019/20, watch this space to see what we release next."
For more information on this or any more of the JMAC Safety Systems product range, visit www.jmacsafetysystems.co.uk