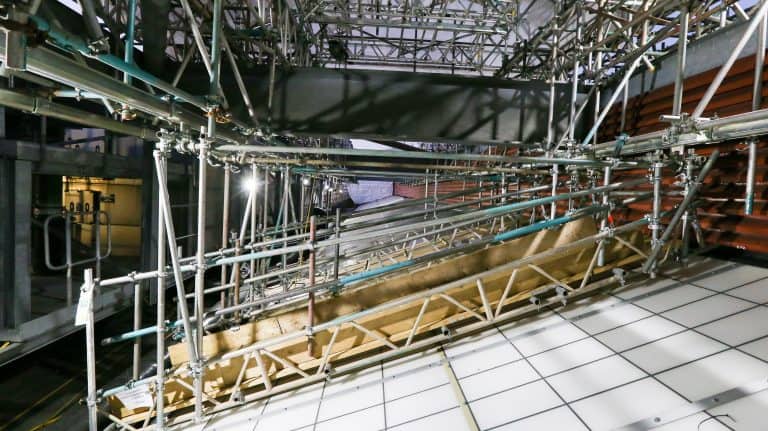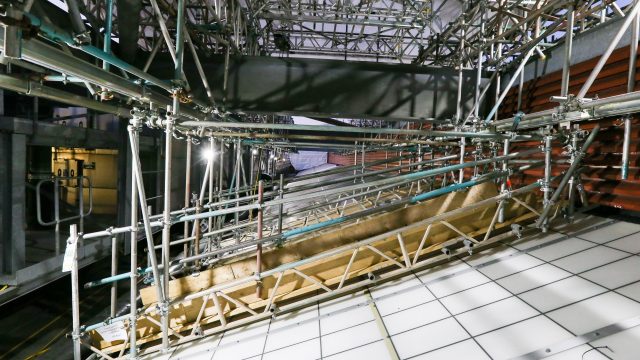 Palmers Scaffolding UK has been awarded a Balfour Beatty Design & Quality Award for its complex work at Heathrow Airport T4 roof lights project.
Palmers Airport Divisional Manager, Tony Mileham was presented with the award by Balfour Beatty's Aviation Framework Director, Paul Woodhams (& Steve Collinson, Head of Integrated Services Heathrow), at a supply chain event with 70+ delegates recently.
Tony Mileham said: "We are very pleased to receive such a great award in a sea of quality sub contractors and amongst many top projects at T4 – and especially as the award is for design quality, which is something we pride ourselves on at Palmers.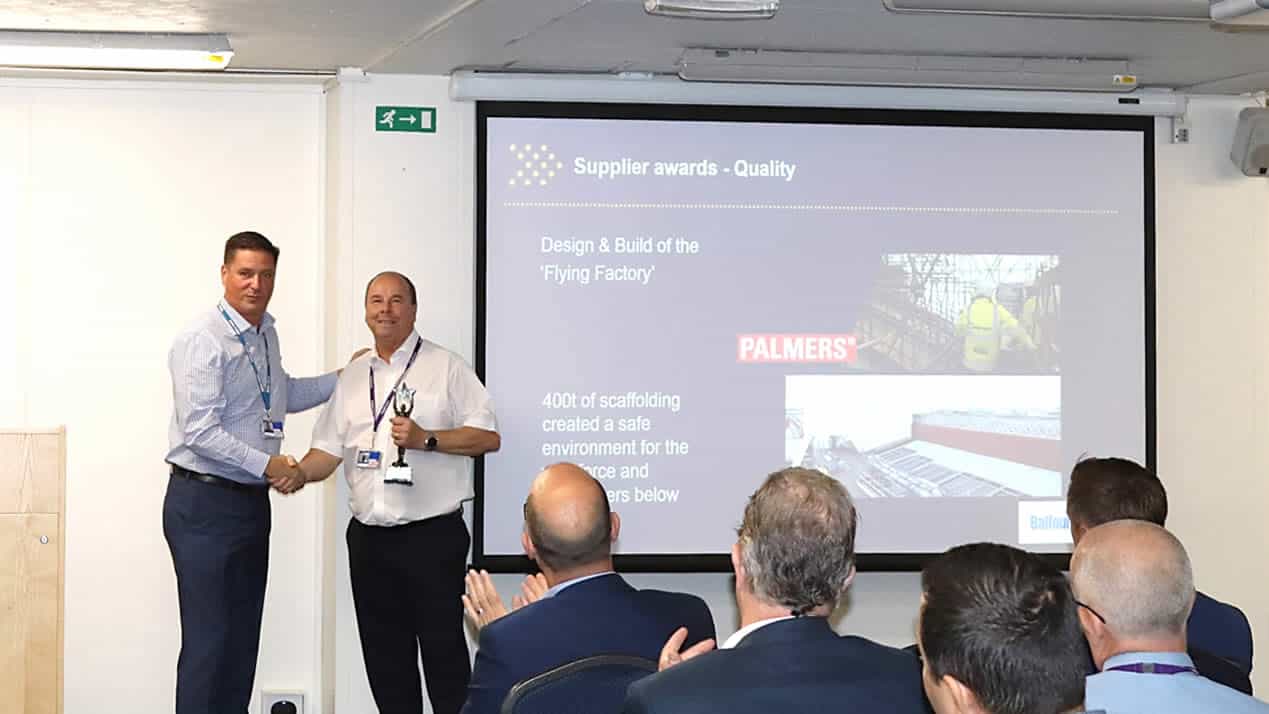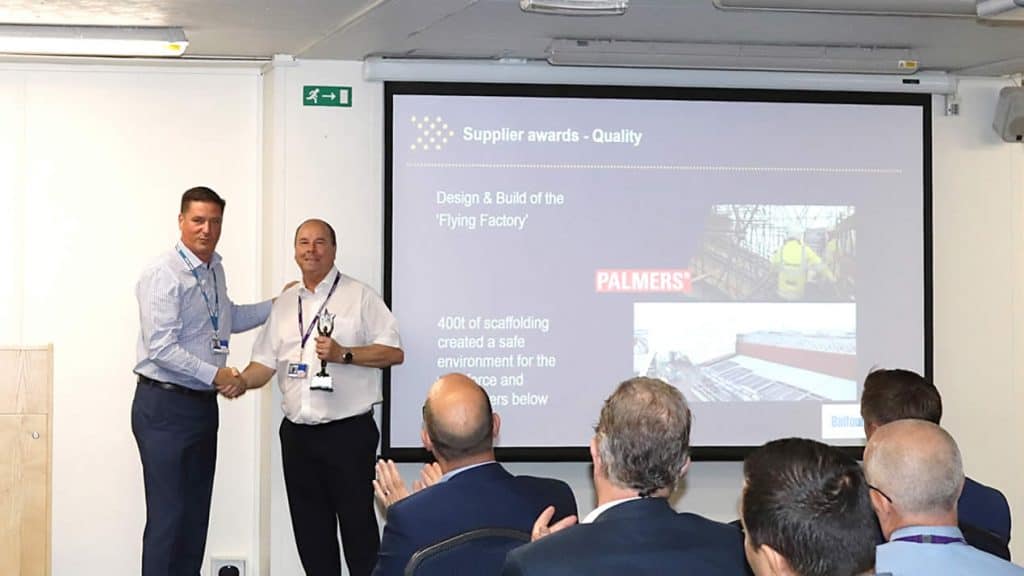 "The project was 18 months in the making with our engineering and design teams and working collaboratively with Balfour Beatty. It has challenged us technically and operationally (with it being a live airport, with temporary works done in night shifts), but our experience and expertise has shone through.
"This highly technical and impressive roof lights job – or the 'mobile factory' as the client called it due to its highly functional interface with all trades – has attracted a lot of positive attention from everyone on site. It's clearly something Balfour is proud of… almost as much as we are."
Palmers CEO Colin Butt added: "Very well done to everyone who's worked on this superb project at Heathrow. This award is very good news for us."