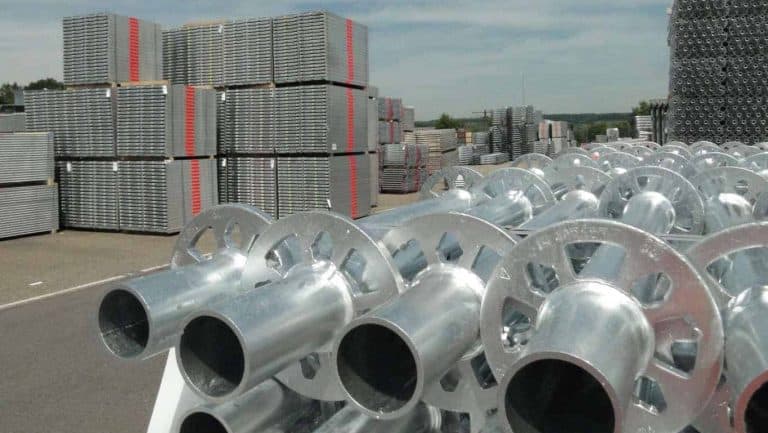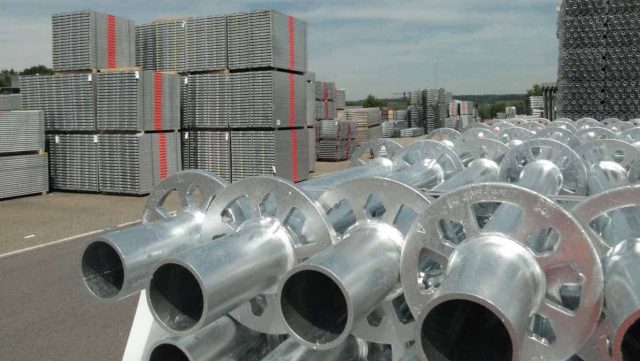 MJR Group Solutions has switched to become an exclusive user of the Layher system scaffolding on all aspects of their contracting and erection business.
MJR Group Solutions Ltd, based in Kilmarnock, Scotland has seen significant growth over the last few months and has already invested around £250,000, in Layher with a further £750,000 planned within six months.
Founded in 2017 by Managing Director, Ryan Orr, MJR Group Solutions has grown to have strong relationships with some of the largest housing contractors in Scotland and the UK.
Ryan said, "We want to provide our clients the best possible service and solutions that are available, and after extensive market research and testing, we were left with a clear leader in Layher.  Our scaffolders absolutely love working with the Layher product due to the lighter weights and speed it goes up. The clients equally appreciate the quality and appearance of the product. It really has been a great move for our business."
Showcase Event
To demonstrate in more detail why the company has chosen to move to Layher, the benefits that this delivers for staff, business and for clients they will be holding an exclusive event for key decision-makers in the Scottish construction industry. 
The business event will be an opportunity for those in the construction industry who are responsible for the decision-making process of appointing scaffolding contractors to really see and feel why Layher scaffolding through MJR Group Solutions would benefit their projects.
The day will see presentations from members of Layher UK', MJR Group Solutions, Q&A session plus a live demonstration of Layher and its applications.
The business lunch and live event will be held on Wednesday 23rd October at Lochside Hotel, New Cumnock from 12.00noon till 5.00pm.  If you would like to register for your free tickets to attend this event please contact [email protected]