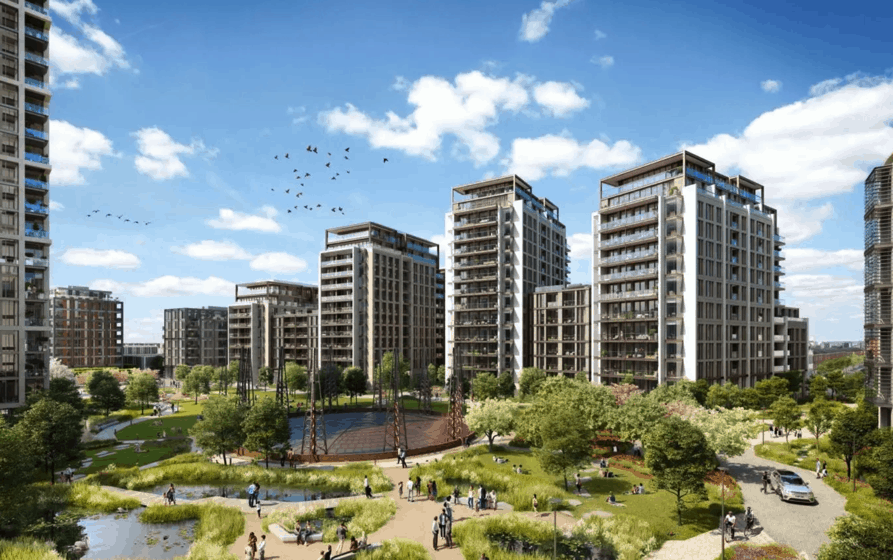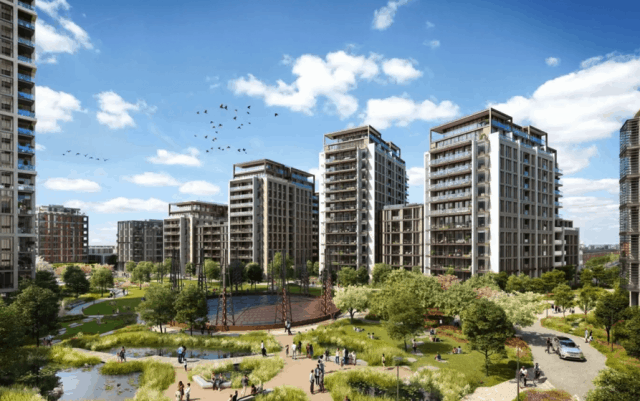 Access firm Brogan Group has been awarded the scaffold package on a former gas works in Fulham.
Nearly 2,000 new homes will be built on the site in a series of high rise towers of up to 37 storeys. The project also includes leisure facilities and commercial space.
Brogan Group will be providing a tempory roof encapsulated scaffold to two heritage buildings on the site that has been renamed Kings Road Park. Scaffolders from the firm will erect scaffolding for the protection and security of the buildings.
"We have been asked to wrap two of the listed buildings in scaffolding to protect them from deterioration until our client is ready to begin work on them", says Brogan Group.
"We will be using Cuplok System scaffold around the façade of these buildings and corrugated steel sheets for the temporary roofs.
"One structure will be Buttress as it cannot be fixed to the building, while the other structure will be fixed. We will also be building a hoist landing platform into the scaffold to allow for hoists to be added to the package at a later date."