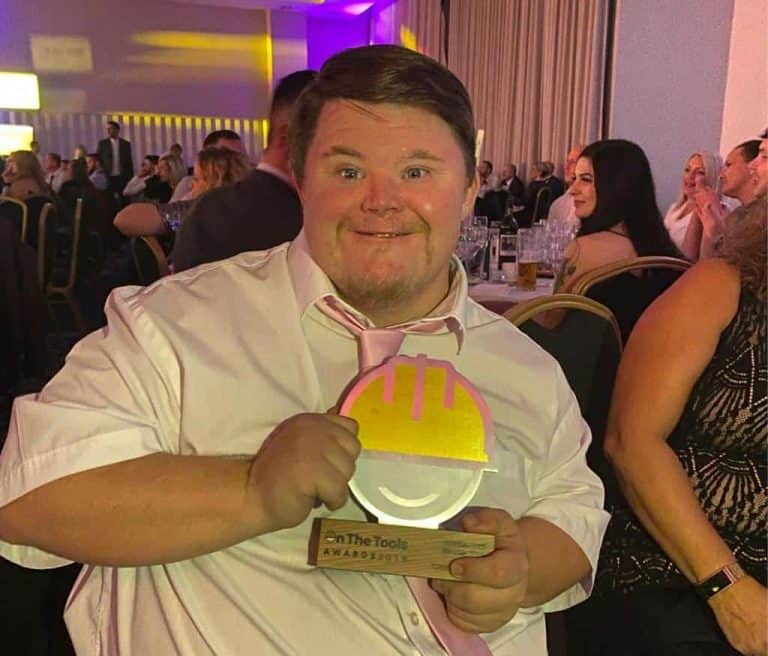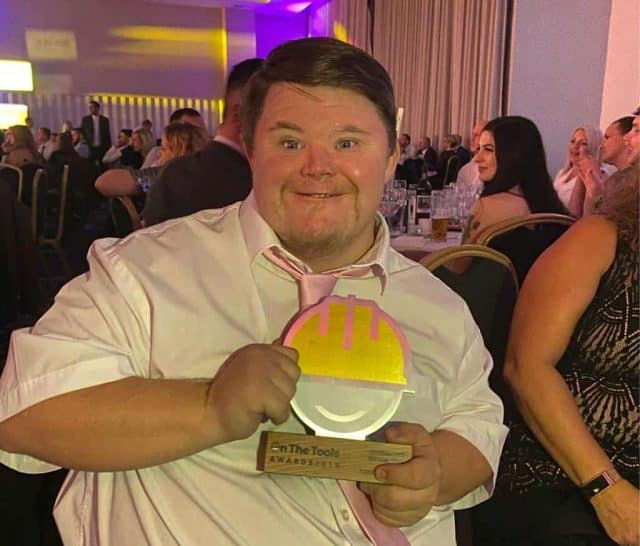 On The Tools has a named a scaffolder with Down's syndrome the country's top apprentice.
A staggering 4,500 people voted for Todd Scanlon in a recent public vote for the 2019 On The Tools Awards. He had been nominated for the award for overcoming his fear of heights, and for his energy and commitment to learning in his apprenticeship.
The 30-year-old from Swindon was presented with the honor at the On The Tools Awards ceremony held at Edgbaston Cricket Ground. It's designed to celebrate and recognise both individuals and leading construction brands.
Todd told local media: "I wanted to go into scaffolding because it's my favourite thing to do. It feels great to win the award. I don't really know why I won the award, people just voted for me to win."
According to his employer, Swindon-based Coles Scaffolding Contractors Ltd, Todd has always impressed customers and work colleagues with his professionalism, enthusiasm and politeness.
"He has great determination. He comes in every day and proves people wrong. Winning the award just shows he can do it," says Martyn Coles MD of Coles Scaffolding Contractors Ltd.
"Having him on the site is great, he's a good presence, all of the customers like him and he's very polite.
"When we took him on we didn't have any worries. I know his capability, but he is still proving to be better than whatever expectations we have. Everything you put in front of him he just does.
"I'm not sure why he won the award, but I think it's mainly because it is thought people with a disability shouldn't be in our industry. He's just shown that you can do it with the right guidance. He's just a likeable guy."