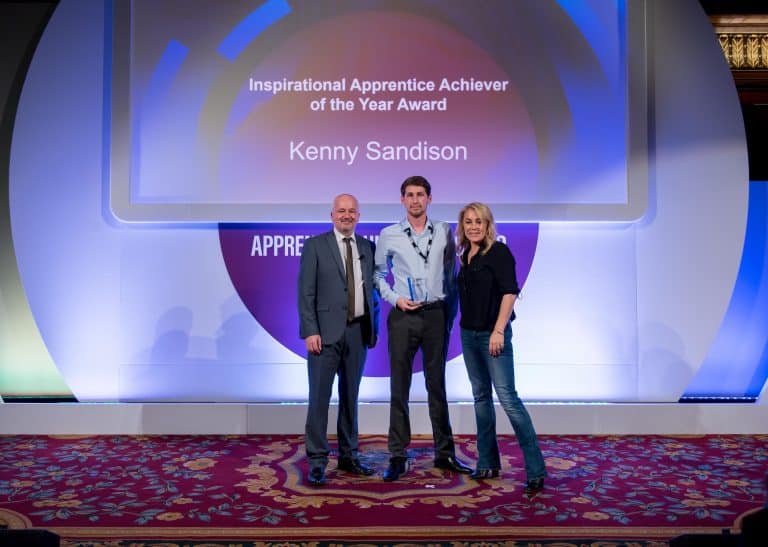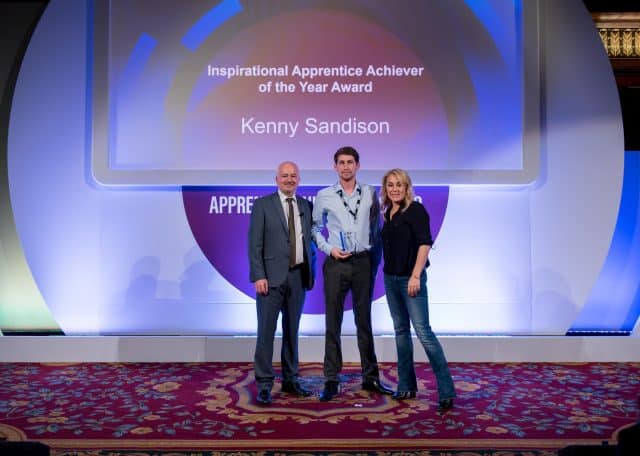 Liverpool Scaffolder wins Inspirational Apprentice of the Year at the CITB Apprenticeship Awards 2019
Kenny Sandison, a 21-year-old scaffolder from Liverpool, was named Inspirational Apprentice of the Year at the 2019 Construction Industry Training Board (CITB) Apprenticeship Awards for his natural ability in scaffolding and attitude to work. 
The CITB Apprenticeship Awards celebrate the achievements of apprentices and employers across the UK for their commitment and dedication to construction. 
The winners were presented with their awards at a ceremony hosted by broadcaster and property entrepreneur, Sarah Beeny. The ceremony took place at Merchant Taylors' Hall in London (7 November).
Kenny started his apprenticeship with no formal qualifications from school, but with a passion to follow his dad's footsteps to become a scaffolder. Kenny completed his level 2 in scaffolding and was taken on as permanent by Taylor Wimpey after his apprenticeship with them. He now has more responsibility on site and can supervise others. He has recently started mentoring new apprentices at the company. 
Kenny said: "I am so pleased and at the same time shocked to win this award. My apprenticeship was a great experience and I would fully recommend it as a route to a brilliant career because, you get the balance of learning and practical experience. I'd like to thank Taylor Wimpey and Simian Skill as they supported me all the way in my apprenticeship".
Nici Milner, Apprenticeship Officer at CITB, added: "I am so pleased to see the person Kenny has become. He has achieved through adversity and proved himself to everyone, but most importantly to himself. His employer saw qualities in him that others were distracted by. They invested in him which helped him realise how much he is valued there. He was always respectful and polite in our meetings and he was a joy to work with. I am so proud of Kenny, he is extremely deserving of this award."
Kevin Mcloughlin, CITB board member and founder and Managing Director of Mcloughlin Decorating, concluded: "Congratulations to Kenny, a clearly dedicated apprentice – it's great to recognise his hard work. Apprenticeships provide a fast track route into the construction industry. With so many rewarding careers opportunities in construction there is something out there for everyone. I wish Kenny all the best in his career in construction."