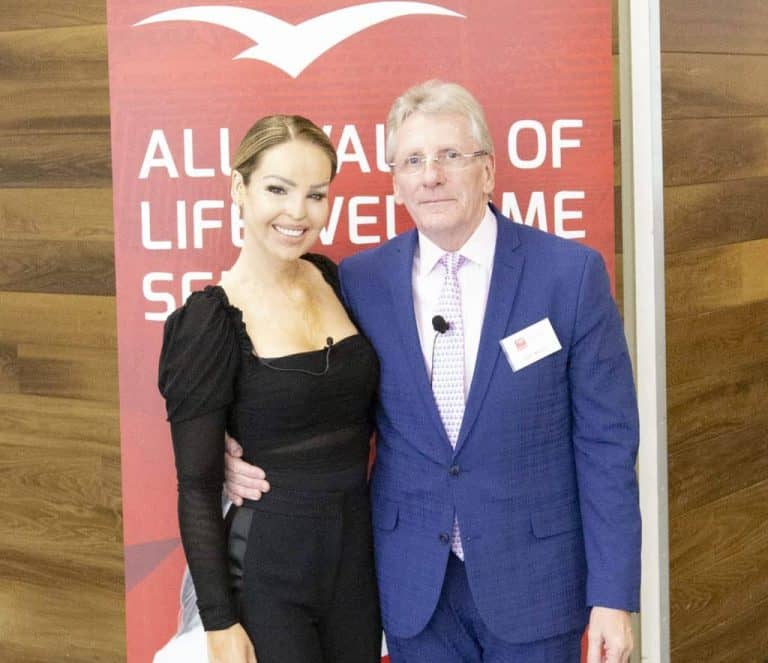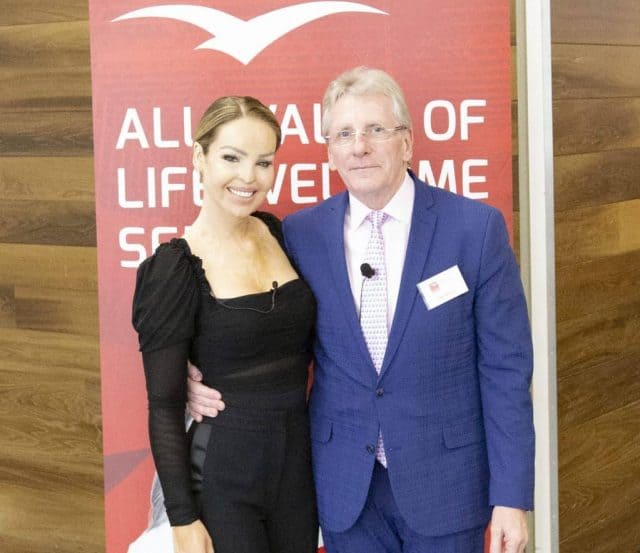 A UK scaffolding group has hosted an industry seminar with guest speaker Katie Piper to highlight the importance of diversity and inclusivity in scaffolding and wider construction.
TRAD Scaffolding, part of TRAD UK, has highlighted the importance of diversity and inclusivity within the scaffolding and wider construction industries by hosting a seminar for clients, staff and some of its workforce.
The seminar, called 'All Walks of Life Welcome' focused on TRAD's already-positive record for bringing a diverse range of employees into the industry, and highlighted the ways the company is intending to do more in the immediate future, including encouraging socially-marginalised groups like ex-offenders into the industry, giving people a second chance and welcoming anyone into the business.
Building on the theme, the seminar also covered the importance of looking after general wellbeing and mental health in the workplace.
"We're certainly not jumping on a popular bandwagon," said TRAD UK CEO Des Moore as part of his opening speech. "I've been with TRAD for almost three decades now and it has always been one of my objectives to balance the workforce in the business and ensure that everyone that wants to work here can – in any capacity and in any of the businesses, irrespective of background, academic ability, social situation, ethnicity, religion, race or gender."
TRAD welcomed Katie Piper as the keynote speaker at the event. Ms Piper, an actress, television presenter and model, was the victim of an acid attack in 2008, which caused major injuries to her face and blinded her in one eye. She told the audience about her attack, her experiences of multiple surgeries and recovery and how she dealt with the attitudes and expectations of people around her, which changed significantly after the attack.
Explaining how she eliminated negative energy from her life, and how the attack completely changed her perception of what was important and what was not, Ms Piper inspired the audience with her positive and open attitude, and the overall feedback was that they had left uplifted by hearing her story in person.
"Katie has overcome so many obstacles and has had a hard journey to get where she is today – which is a very good and positive place. I know everyone has gone away with huge respect for her determination, resilience and can-do attitude," said Des Moore. "It's important for everyone to see how hard it is for people who are seen as 'different' to fit into the workplace – and it's our job as employers to break down those barriers and make sure that absolutely everyone gets a fair chance to show what they are capable of."
TRAD Scaffolding, which celebrates its 50th birthday in 2021, is doubling its efforts to welcome all workers into the business. It is planning to sign the Armed Forces Covenant in the near future, and wants to increase representation by women in the industry – something that Des has been championing not just within TRAD UK, but during his term as President of the NASC.