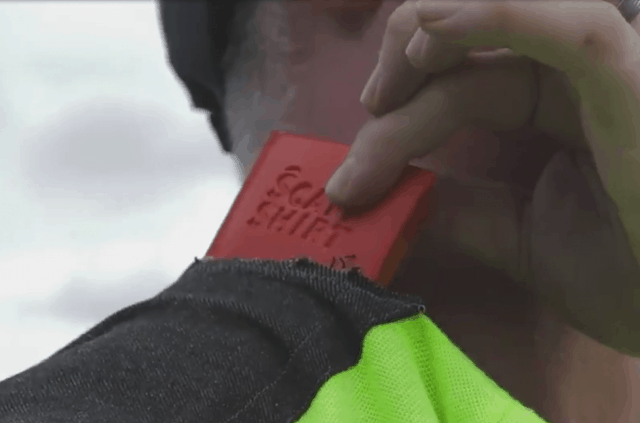 A Bradford company is about to launch a new innovative product set to revolutionise the scaffolding and allied construction industries.
Gaaard Protection Ltd has developed 'The Scaffshirt', offering extra protection for scaffolders carrying loads on their shoulders, while meeting current Health and Safety visibility requirements needed for safe site work.
The ScaffShirt is a versatile specialist high quality hi-vis protective work-wear shirt with weight-bearing padded shoulders for supporting shoulder joints for example, when carrying heavy items such as bricks and scaffolding tubes.
Benefiting The NHS
What's more, the company is hoping their ever growing list of safety products will benefit the NHS, by reducing shoulder injuries and associated posture ailments. To this end they are currently working with the University of Bradford's bio-mechanics department to research the positive effects on posture and gaits.
The Scaffshirt is European design right protected, carefully developed over a number of years to meet the highest safety standards. Able to withstand heavy weights the garment reduces impact and compression stress on shoulder joints. Padding sits inside a pocket stitched securely to the top of the shoulder. It's manufactured from three dimensional sculptured EVA compression padding and can be supplied with a pad on each shoulder or a singular pad for the dominant shoulder.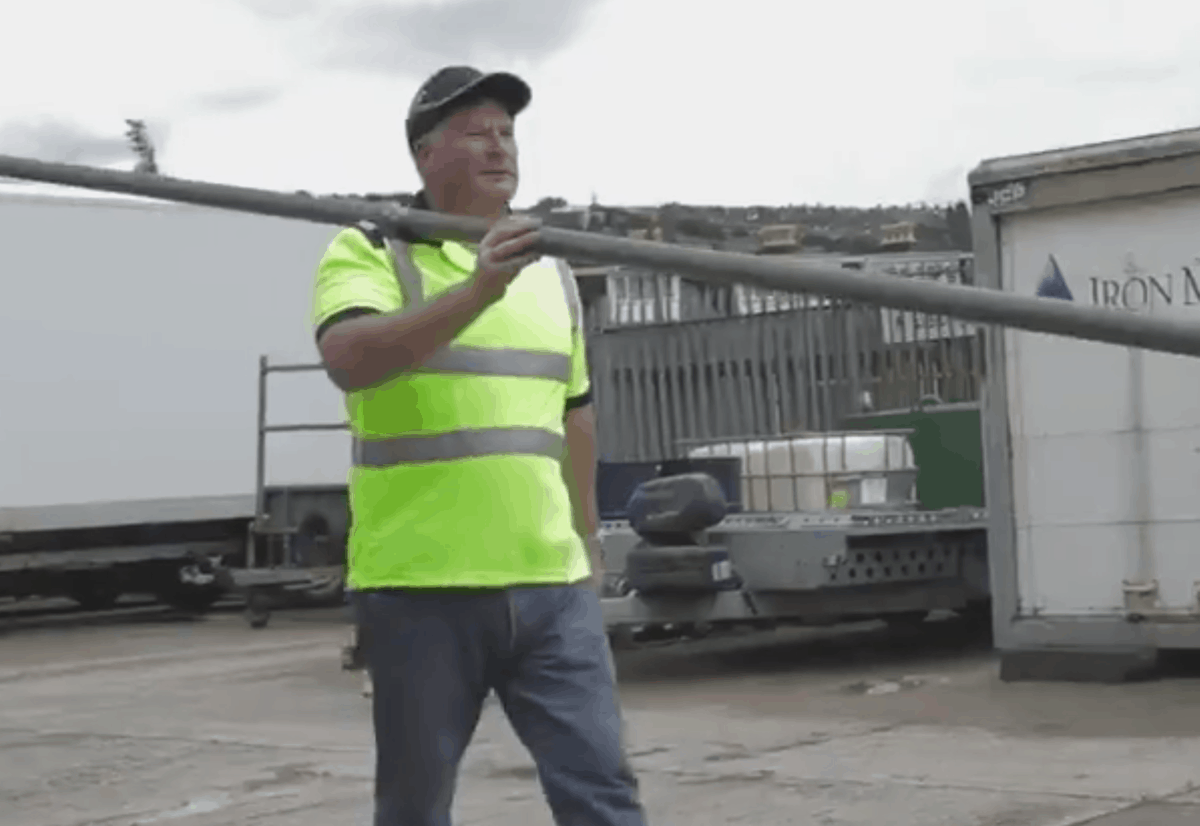 From their in-house department, using state of the art equipment, the team can apply the logo or corporate identity of any complexity to orders of any quantity, large or small to all the garments, within the Gaaard Protection range.
ScaffShirt 21st Century Work-Wear
Company founder and designer of the Gaaard protection range Brian Farmer told us: "I wish this product was available when I was an Electrical Apprentice, carrying all the heavy wooden ladders, maybe I wouldn't have the shoulder pain I currently endure now.
"Our specialist protective work-wear products can be tailor-made to meet the very specific needs of any industry. We have a solution to many of the regular health issues associated with persistent manual handling.
"James Bond 007 has been delayed in the launch of the new film and like Gaaard Protection we will have to wait until later in the year due to the Coronavirus."
This particular form of product is also available as a Sweatshirt, Hoody and Hi-Vis Vest. Each product has been rigorously tested
A Variety Of Industries
Gaaard Protection products covers an array of industries including many levels of manual handling. From construction, the utilities, rail, telecoms, gas & oil their clothing offers a range of benefits. They not only alleviate discomfort and increase productivity, but also meet the stringent Health & safety criteria now set by many countries covering manual handling.
Popular Catchphrase
The firm's popular catchphrase is 'work hard – work Gaaard', and as the launch gets ever nearer, interest in the ScaffShirt is starting to increase. Their website shows all the products in the range from the Scaffshirt and work-wear range to Skidoddle and FlinchArrester aimed specifically at the leisure industry.
Scaffshirt is another British designed product helping to raise safety standards right across the world.