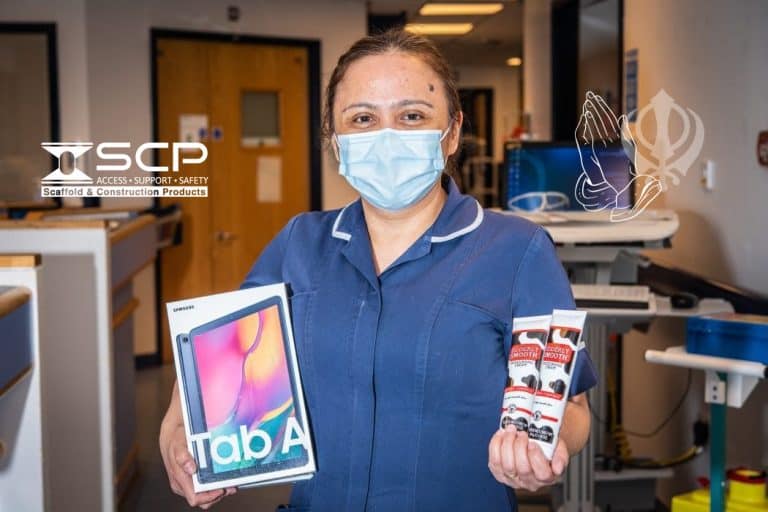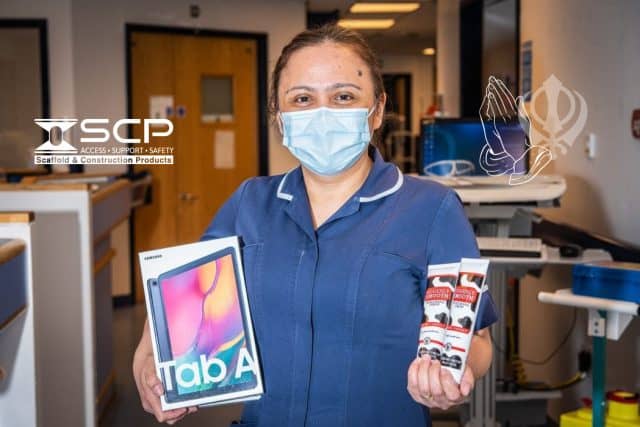 The Scaffolding industry comes together to support the NHS to help fight COVID-19
Wolverhampton based SCP Forgeco along with generous support from the UK scaffolding industry are raising much-needed funds against the fight on Covid-19. PPE Equipment, high specification face masks and computer tablets are on the way – but more is required. Main contributors include Actavo Hire and Sales, George Roberts NW and Norscaff.
A recent family bereavement along with witnessing the dire lack PPE available to NHS staff has prompted SCP Forgeco, Group Chairman Dale to initiate a Just Giving fundraising drive. The Wolverhampton based group have secured an agreement to create, manufacture and supply large numbers of PPE equipment working closely with their colleagues at SCP China.
Dale said: "On 9th April, I said my final goodbyes to my Uncle. I was fortunate enough to be allowed to visit the hospital, I was grieving, but at the same time, I could not come to terms with the lack of PPE available to the staff. I just wanted to help.
Luckily, I am in the fortunate position of having a business network that could facilitate a plan very quickly. We have teamed up with a local charity and have started the process of raising as much money as we can with the sole aim of providing a safe working environment for NHS staff, patients, carers, and frontline workers.
With help from our industry colleagues, let us show the NHS just how much we think of them. Let us do the right thing, let's help save lives together. If everyone were to donate as little as £5.00, I personally promise it will make a genuine difference."
In the first 48 hours of the fundraising campaign, SCP has received committed donations of over £25,000. Follow the story, please donate on JustGiving, visit by clicking HERE.
SCP Group UK – consisting of Scaffold & Construction Products and Forgeco are industry leaders with long-standing global manufacturing partners. The group have been supplying quality construction products for over 25 Years with bases in the UK, India, and China.