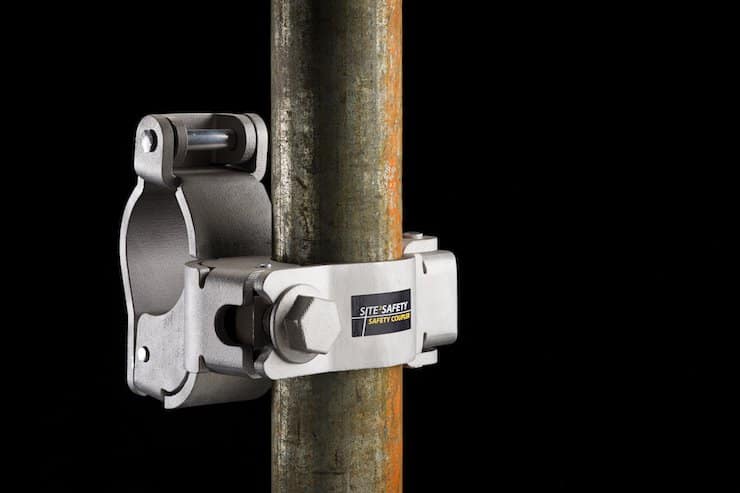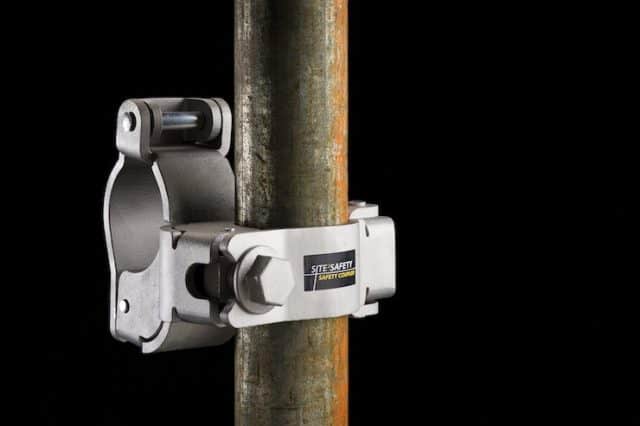 A revolutionary new scaffold fitting with potential safety and speed benefits has been developed.
Not for more than 100 years has the right angle coupler, aka 'the double' had this much of a makeover. But on seeing the new design would its original inventor dubbed the 'Grandfather of Scaffolding' Daniel Palmer-Jones be turning in his grave?
Developed by StrucTemp and LUMA-ID the new design is the brainchild of Shiraz Dudhia a civil engineer and Managing Partner of the structural and temporary works firm StrucTemp.
Shiraz has 35+ years in the industry and was the Director of Engineering and Temporary Works for Balfour Beatty, responsible for all its UK operations. At any one time, he had more than 350+ projects, many of which had scaffolding on the sites.
Over the course of his career on visiting construction sites, he was fed-up with the bolts that stick out on current fittings asking "has nobody come up with anything better than this?"
Explaining his frustration and working with the design, prototyping and manufacturing company Luma-ID, Shiraz and the team has spent two years perfecting the idea into a new fitting design.
"A main feature of the design is there are no protruding bolts and thus there is no risk to injury to personnel and the public", Shiraz told ScaffMag.
"It would be great to use for edge protection too as there are no protrusion bolts."
The new scaffold fitting also boasts massive speed benefits with a shortened thread that allows scaffolders to tighten the coupler to a close in as little as two seconds using a traditional spanner. The bolt and washer are also integral with the coupler so no risk of missing bolts or washers.
Shiraz added: "Its easier to handle and couple than current scaffold couplers. It enables scaffolding to be coupled together in 2 clicks and thus easier and faster to fix than traditional scaffolding which would aid in reducing repetitive strain injury on scaffolders wrist joints."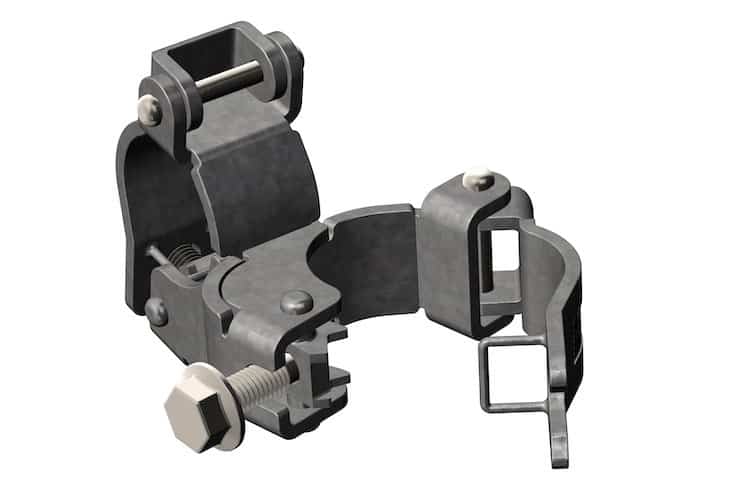 The newly developed scaffold fitting received much interest from the industry when it was unveiled in London at the Futurebuild trade show in January.
ScaffMag understands it's yet to be decided on what process will be used to manufacture the new scaffold fitting.