A scaffolding structure has collapsed in suspicious circumstances in a town in Scotland.
According to reports, the scaffolding collapse happened in the early hours of Wednesday morning. It fell onto buildings on the other side of a narrow road in Kirkcaldy.
No one was injured in the collapse but the scaffolder who erected the job is convinced it was sabotaged to attack his Edinburgh-based firm Blair Scaffolding.
Speaking to local newspaper The Courier Blair Dryburgh said: "It's absolutely crazy, you work hard to build a business to provide for your family and for your employees then someone sabotages your business like this."
The scaffold came down during high winds but the scaffolder said it was impossible that this was the cause and has evidence to show that the job was tied in.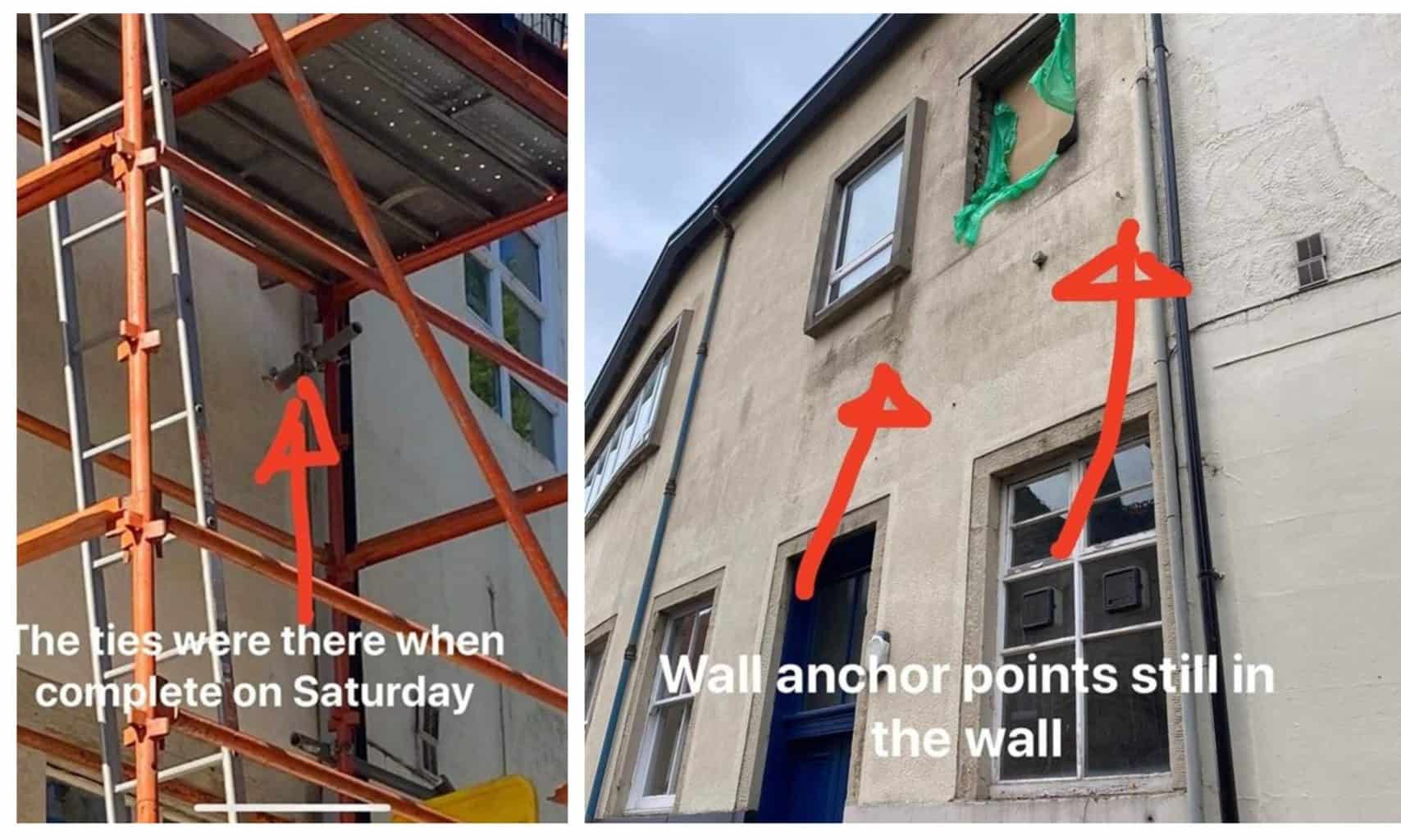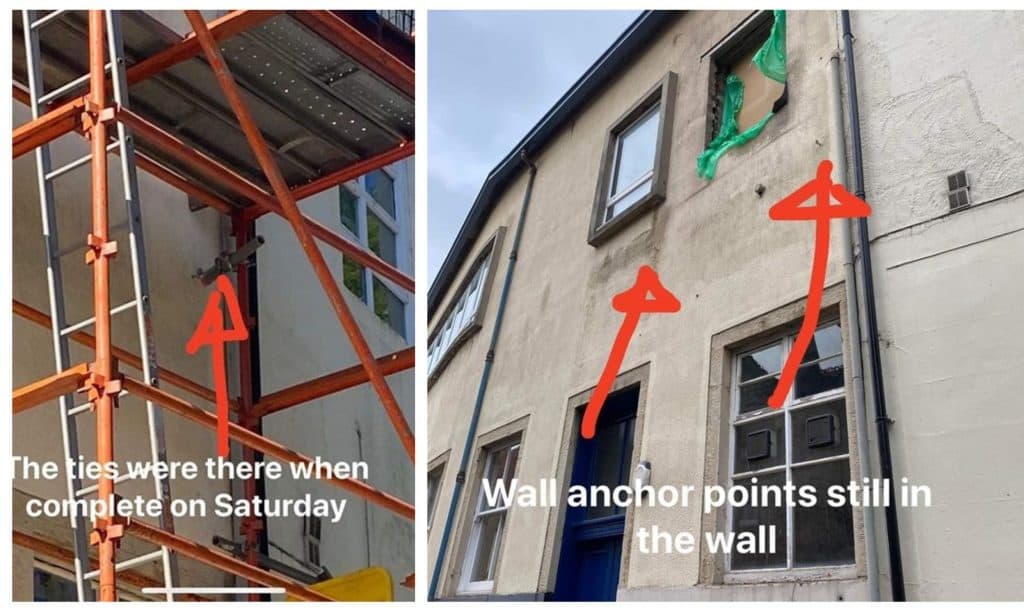 "We drill into the wall and fix anchors to it," he said.
"Someone has taken the butts out that tie that together and adjusted the outside legs. The jacks had been dropped by about six inches.
"They've tied a bit of rope to the top and pulled it over, They must have stood in the church grounds opposite, as the rope was still over that side."
Blair said his team, who are fully qualified and insured, build a number of scaffolds a day, and on rare occasions, the wind has been known to lift boards but had damaged this scaffold in such a way.
The Courier reported that the collapse is believed to have happened at around 1am and the road was closed until the scaffolding was removed later in the morning.