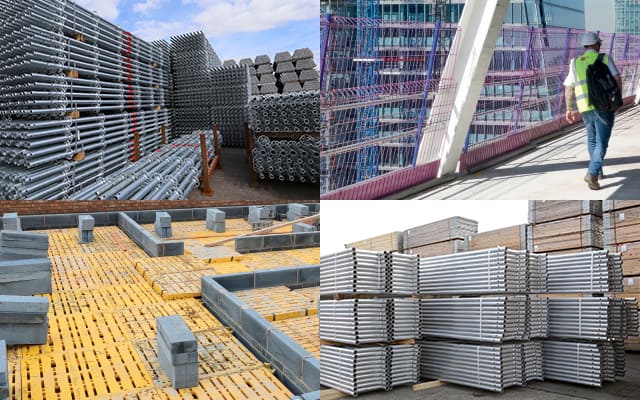 The TRAD Group has announced that it will be restructuring TRAD Safety Systems and TRAD Hire & Sales to become TRAD UK.
The move will create six super-depots in major conurbations across the UK – in London, Glasgow, Manchester, Leeds, Birmingham and Andover. 
This new development will bring increased technical and sales expertise, as well as catering for increased levels of online services. They will also be providing an extended range of products from the ALTRAD Group giving customers an even wider online choice as well as simplifying online payment.
Des Moore, TRAD Group CEO told ScaffMag: "We had already planned to combine both companies' operations in Glasgow and Stockport before the COVID-19 lockdown."
"Like most of the construction industry, we have experienced a reduction in business over the past three months, which has necessitated us considering ways to reduce operational costs." 
"However, we feel that this move will enable us to increase our offering and levels of service and support to customers by combining the products, knowledge and expertise of both companies."
"We are building resilience into our company and our operations to ensure that we emerge from the impact of COVID-19 even stronger. As we look ahead to 2021, when the TRAD Group celebrates its 50th anniversary, we believe that this move to increase our capabilities and product offering will benefit both us and our customers in the short and the long term."