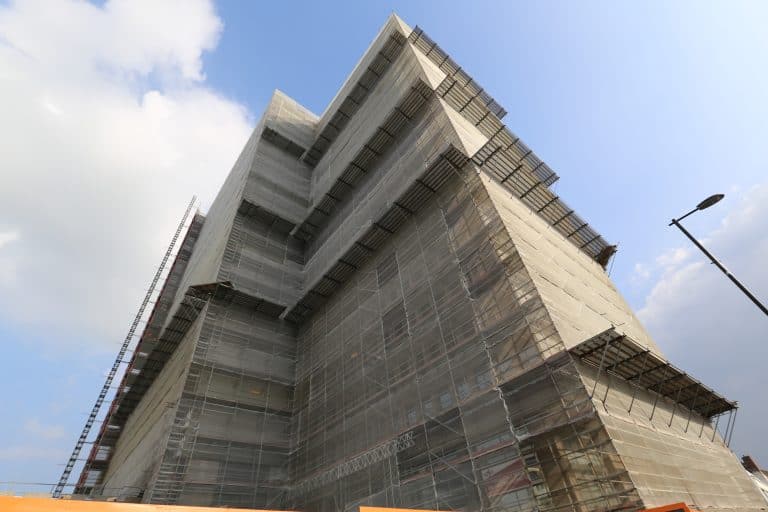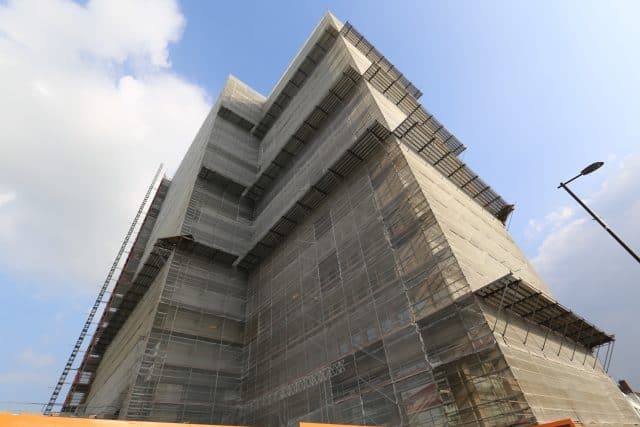 The second package of TRAD UK's 8,000 tonnes of rival Layher Allround system is now up for sale after the firm decided to replace its stock with its own PLETTAC METRIX system last year.
Following the successful completion of the first stage, TRAD UK is now set to commence with the second phase of the programme to replace TRAD Scaffolding's stock of 8,000 tonnes of Layher Allround with ALTRAD's system scaffold, PLETTAC METRIX.
The system which its maker's state can dramatically cut the cost of scaffold projects, whilst also improving both on-site productivity and safety. 
Des Moore, TRAD UK CEO said: "As I stated when we initially embarked on this programme of replacement, the added efficiencies which this provides will not only further grow TRAD Scaffolding's operational capabilities but will also ensure we can continue to provide cutting-edge scaffolding solutions to our clients.
PLETTAC METRIX has proven itself to be one of the most advanced ring-based system scaffolds and is significantly faster than traditional Tube & Fitting Scaffolding, generally giving labour savings from 30% to 50%."
"Since becoming part of the Altrad Group, TRAD has benefitted from significant investment and subsequent growth and this trend continues with further development of the PLETTAC METRIX scaffold system – manufactured in Germany by ALTRAD PLETTAC – including newly implemented automation to increase manufacturing capacity to meet demand."
TRAD believes the PLETTAC METRIX system has many advantages over other ring-based system scaffolds. And being a true modular scaffolding system, PLETTAC METRIX is suitable for use in all construction, heavy-duty industrial and civil engineering applications and is easily palletised allowing for optimal transportation.  
TRAD Scaffolding was one of the first companies to recognise the advantages and benefits which a systemised scaffold afforded some 25 years ago, and quickly introduced it into all sectors in which it worked.
TRAD UK now believes that PLETTAC METRIX takes system scaffold to the next level. 
If any TRAD UK customers are interested in purchasing TRAD Scaffolding's Layher stock, please email [email protected] for further details.