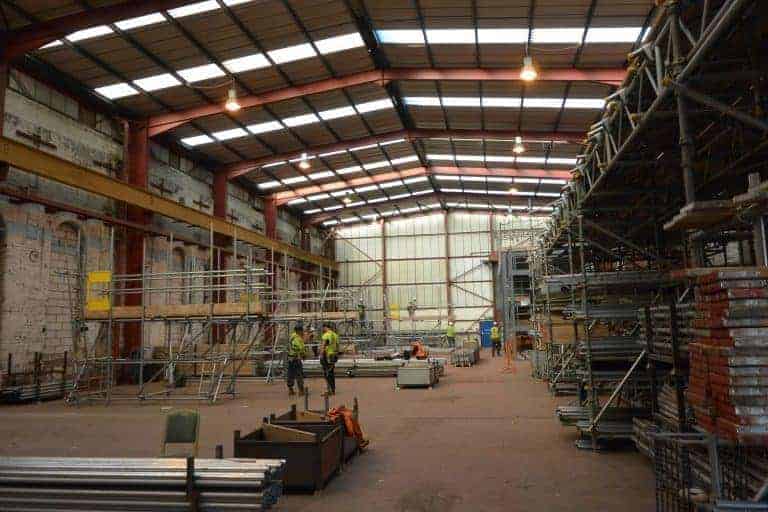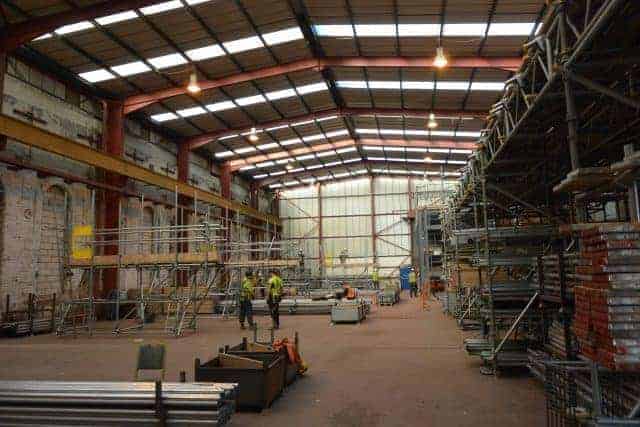 Altrad Generation has officially announced the planned closure of its Yorkshire based scaffolding training centre.
In a statement released to Scaffmag today, Altrad Generation's Wakefield Training Centre is to close its doors for the final time on the 28th of August 2020.
A business review showed the ongoing impact of the COVID-19 virus highlighted that the firm is unable to provide effective scaffolding training safely and economically, both now and in the future. 
The statement supplied reads:
The global COVID-19 crisis has created an unprecedented economic environment across all sectors and countries.  These challenges have forced us to review our operations and how we continue to serve our customers safely. 
The need to ensure staff and customers remain safe has disproportionately affected scaffolding and construction training.  Our review and assessment of the ongoing impact of the COVID-19 virus highlighted we are unable to provide effective scaffolding training safely and economically, both now and in the future. 
We have explored all options, but with great regret have taken the difficult decision to announce the closure of our Wakefield Training Centre.
Since opening in 2006 it has grown into a centre of excellence for scaffolding training.  This is down to the team's hard work and passion: providing training and support for more than 10,000 individual scaffolders and apprentices.  They have also been tackling the industry skills shortage through the national #GiveConstructionaTry initiative. 
In spite of our success, COVID-19 affected the number of courses and delegates we can support coupled with a significant downturn in bookings.
We have maintained operations to ensure Wakefield's closure does not impact any delegates who have either started courses or were due to complete their course in recent months.  Courses that were halted midway through March this year due to the Covid-19 lockdown were completed under new social distancing guidance during July and August.
We are currently liaising with our training course and apprenticeship partners to help place apprentices with alternative providers.   Where possible we have also been contacting learners and employers individually to complete portfolios.  This includes internal and external verification so that portfolios can be taken and used elsewhere if needed.
If delegates portfolios are not able to be completed by the time of our planned closure on the 28th August, we are contacting known employers to give them the opportunity for collection.  We will continue to store any uncollected portfolios for a further six months until February 2021 when they will be destroyed.   
Any courses that were paid for and not delivered at any time are being refunded.
Whilst the training centre closes its doors on the 28th August we will retain a dedicated email address [email protected] for any enquiries or questions relating to past delegates.
We are currently reviewing 3rd party training vendors to continue providing customer training and support.  These discussions are ongoing and will be making a further announcement at the end of this process.
Finally, I would like to thank all our customers, delegates and staff who have attended and continue to support us.