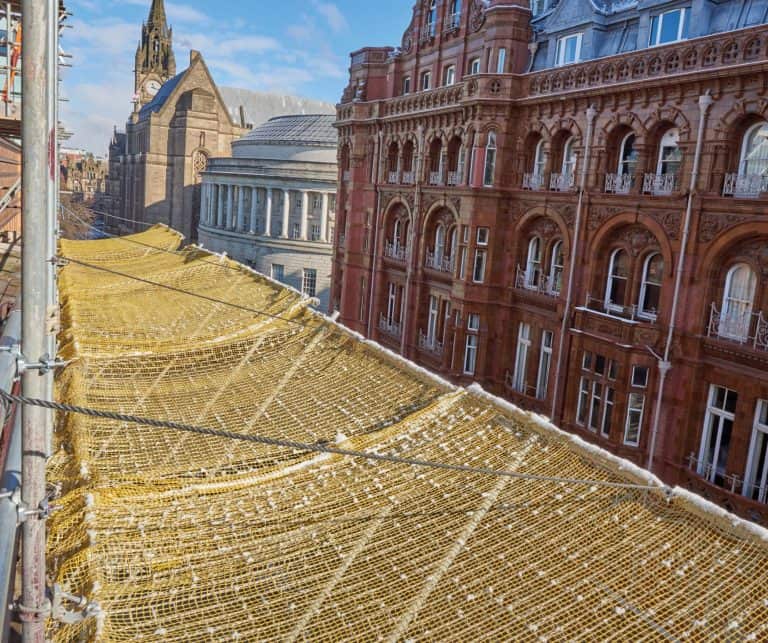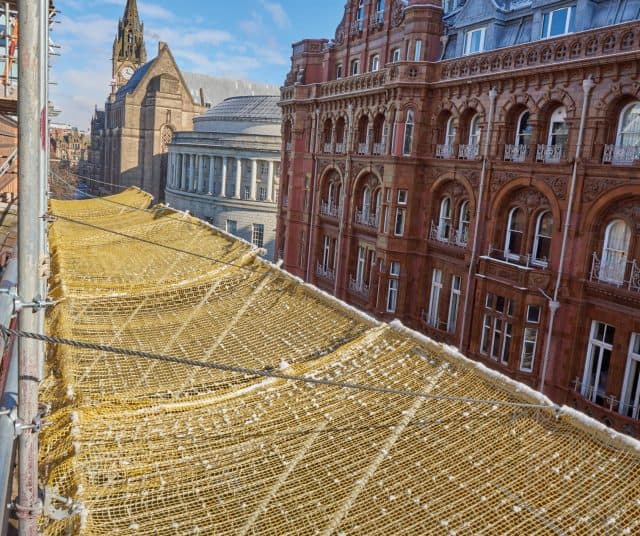 TRAD UK, the new brand for the combined TRAD Hire & Sales and TRAD Safety Systems companies, has seen increased demand for its Mini Catch Fan product, which removes the need for additional lifting equipment and increases site safety – particularly in areas where scaffolding is near or on public areas used by the general public.
The TRAD Mini Catch Fan is designed to catch falling objects during the erection and dismantle processes of scaffolding, traditional or systems, helping to improve site safety for workers, visitors and the general public. Easy to install, the fans clip directly to the scaffold, meaning that no additional tooling is required. The fan is a 60mm x 60mm net with a 20mm x 20mm net overlay, which enhances the energy-absorbing properties of the product.
The Mini Catch Fan also offers significant savings to scaffolding and construction companies. Its manual installation means there is no need to hire a crane or lifting equipment to fix it into place – workers can simply move the catch fans as they go, resulting in lower labour requirements and safer operation.
For this reason, the Mini Catch Fan is ideal for highly urban settings where scaffolding often overhangs roads and pavement areas, or where it is difficult and expensive to get large equipment on site.
The simple-to-install system protects site workers, visitors and general public
Manual installation means no cranes or lifting gear needed
Ideal for urban or challenging sites
Complies with BS EN 12811-4 classifications

Connects to the scaffold with proprietary scaffold claws

No tooling required

Designed for strength and flexibility

Lightweight aluminium design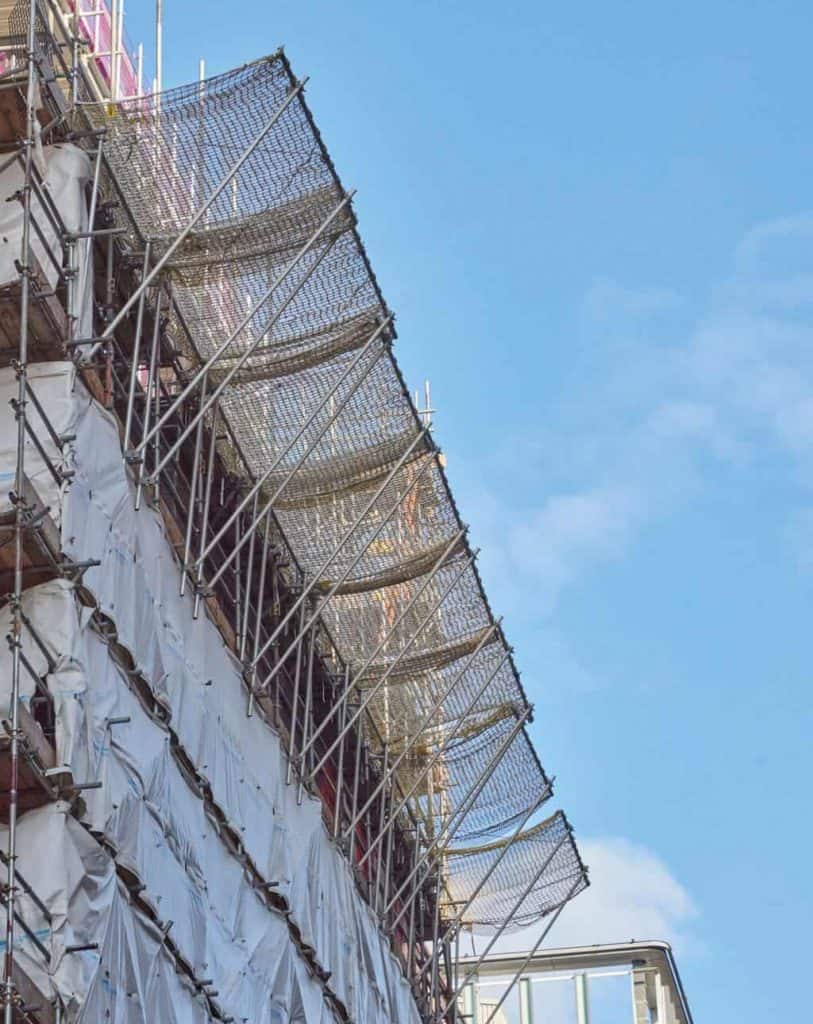 "TRAD's Mini Catch Fan has proved extremely popular with a wide range of customers," says Alan Slater, Head of Technical and Product Support. "The simple manual installation means there is no need for expensive permits for cranes or other equipment, and the product allows sites to remain safe even in very constrained environments."