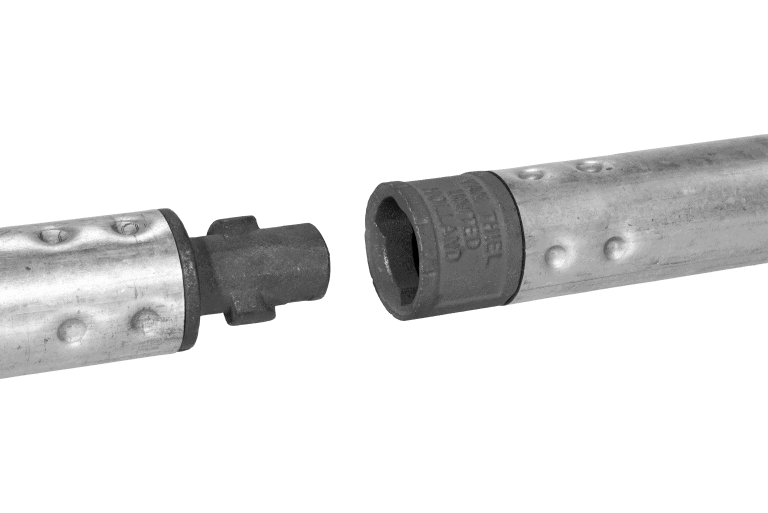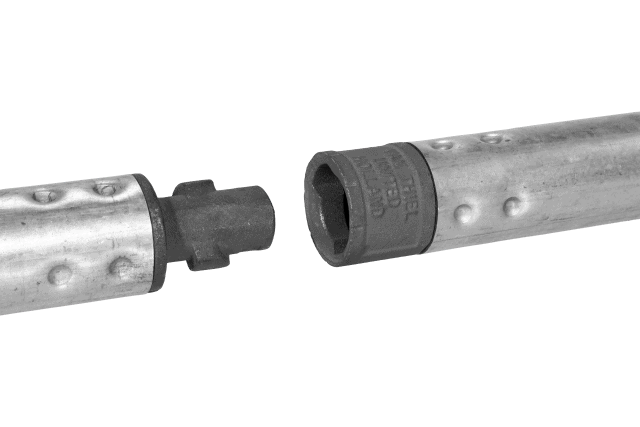 Tube-Lock® can revolutionize the way you are designing and erecting scaffolds. By combining simplicity and strength, Tube-Lock holds many benefits over traditional tube and fitting scaffolding.
Tube-Lock® tubes are regular 48,3mm scaffolding tubes, fitted with two cast iron Tube-Lock pieces. Because of the Tube-Lock ends, tubes can be connected with each other by a twisting motion, visibly locking them in place. No tools nor additional parts are required to make or secure the connection.
This provides many advantages.
Because the two tubes can be joined by a twisting motion, it is a fast and easy way to connect tubes together. This leads to faster erection and dismantling times for the entire scaffold.
Furthermore, no additional parts nor tools are needed. No longer needing sleeve couplers and joint pins means that there are no spare parts that need to be transported. Additionally, you don't have to invest in sleeve couplers and joint pins as you no longer need them.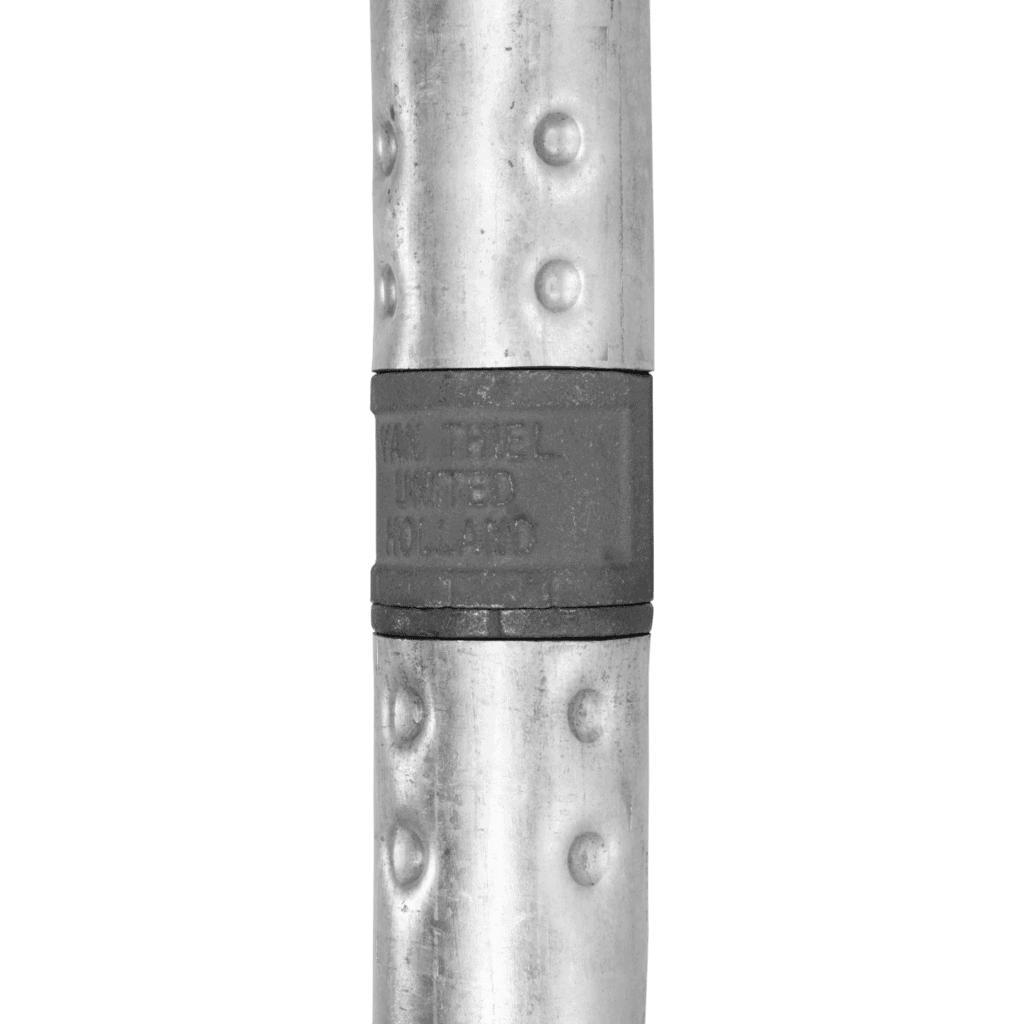 This also eliminates the risk of sleeve couplers breaking, getting lost or getting stolen. And you don't have to service the sleeve couplers anymore. Tube-Lock connections are completely maintenance-free.
Another logistical advantage is that Tube-Lock comes in standard lengths from 1 meter or 4ft up to 4 meters or 13ft. Because of this flexibility, it prevents the necessity of cutting the tubes to length.
The maximum length of 4 meters means the maximum weight of a Tube-Lock tube is 16 kg. This leads to less strain on scaffolders, which is essential because of the strict Occupational Health and Safety regulations.
Additionally, there is no need to stagger joints, Tube-Lock is as strong as a continuous tube. The connection may even be submitted to pull force. Using Tube-Lock tubes leads to a smooth tube connection over the full length of the tube. This makes it possible to use couplers anywhere on the tube. Even on the Tube-Lock connection.
Van Thiel United Ltd. can make Tube-Lock tubes out of your (used) scaffolding tube!
In their innovative production facility, they can turn your (used) scaffolding tube to Tube-Lock tubes! This means you can update your own material without enormous investments. Even the repair of existing Tube-Lock stock is possible. And they now offer a special discount on the conversion of your scaffolding tube!
Have a look at www.thielscaffolding.com for more information, or contact [email protected] to hear more about all possibilities!